Follow the Guidelines Provided by Airliners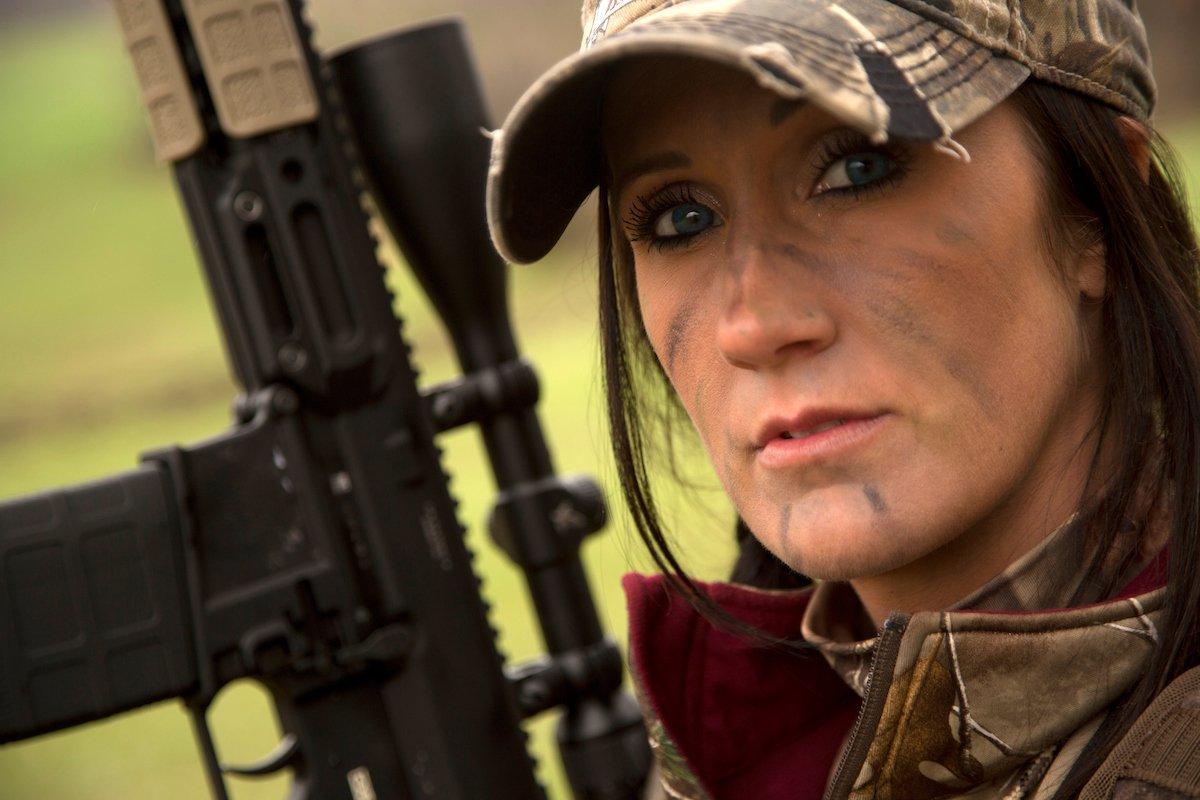 Because so many of you will be flying to your hunting destinations this fall, there are some procedures you need to know before traveling with firearms. The events of Sept. 11, 2001, have changed life in America in many ways. Although the country is trying to return to a semblance of normalcy, there will continue to be a need for increased security at airports.
According to Jason Morrow, the rules and regulations on traveling with a firearm have changed very little in the past months. "Traveling with a firearm really hasn't changed that much," Morrow said."The same regulations are in place. I always take my gun apart before I go to the airport. This shows the airport officials that the gun is unloaded and can't be easily used."
Morrow also gave two handy tips for flying with a firearm. "The biggest thing is to declare your firearm as soon as you check in at the desk," he said. "Keep the firearm in a locked, certified gun case separate from the rest of your luggage."
"As far as ammunition goes, I always purchase my ammo when I get to the place I am going, so I don't have to worry about traveling with an explosive product," Morrow added. "It's easier and faster not to travel with ammunition. There are usually plenty of places to buy ammunition when you get there. But if I have to take ammunition, I always pack it separately from my firearm in a different locked case in the original packaging."
Limited Edition Browning A5 Shotgun in Realtree MAX-5

Delta Airlines spokesperson Cindi Kurczewski recommends checking with the airline you wish to use for possible changes in regulations before booking a flight. "Although our regulations for traveling with a firearm haven't changed, we want to remind everyone traveling this hunting season of the constantly changing security regulations of the airlines," Kurczewski said.
Here are some additional tips:
Declare to the airline representative that you are checking a weapon; (If there is a security checkpoint prior to the Delta ticket counter, you must declare the existence of a weapon to security personnel).
Present firearms unloaded and sign a "Firearms Unloaded" declaration.
Lock the weapon in a hard-sided, crush-proof container and retain the key or combination.
Maintain entry permits in your possession for the country or countries of destination or transit.
Ensure small arms ammunition is packed separate from the firearm in the manufacturer's original package, or is securely packed in fiber, wood or metal boxes.
Firearms transported to the United Kingdom as checked baggage require a permit from the United Kingdom. The passenger must contact the United Kingdom prior to travel for more information regarding this permit.
11 lbs. of ammunition (10-lbs. max. on Delta's Connection Carrier SkyWest) is allowed on Delta flights, but must be packed separately from your firearm(s). Ammunition in excess of 11 lbs. per passenger or that contains incendiary projectiles is prohibited.
You may purchase a hard-sided case (12 inches x 52 inches x 4 1/2 inches) with suitcase-type lock (capable of holding two rifles with scopes) for $75 plus local tax at most Delta Airport Ticket Counter.
Closing Notes
Finally, remember that each airline may have different firearms restrictions and keep in mind that regulations can, and do, change. Always call ahead or check your airline's website for their latest regulations before packing for your hunting trip.
Don't Miss: How to Stalk a Pronghorn Antelope
Editor's note: This was originally published on November 1, 2001.
Are you a big game hunter thirsty for knowledge? Check out our stories, videos and hard-hitting how-to's on big game hunting.