See More Bears. Fill More Tags.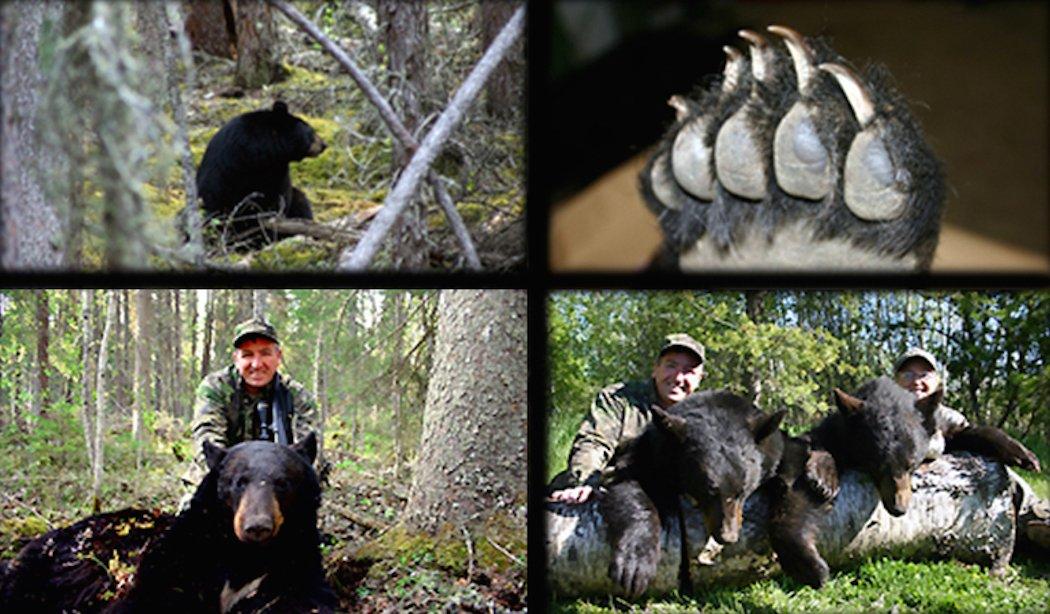 I can guarantee that you will see a bear, said Vern Hylsted, our Saskatchewan bear hunting outfitter. And indeed my wife, Reuth, and I did see bears. Many bears. In fact, some of those bears came well within rifle range, and few came well within biting range. That's the real thrill of black bear hunting for some hunters — when you become the hunted.
A large number of bears often spot hunters before hunters spot them, and the educated bears simply leave the area to return after darkness and then toss barrels and eat all the bait. Bears are very quiet animals and keen at spotting sloppy hunters. Be calm and be alert.
Purchasing Quality Optics
In a wide-open field of soft yellow straw, a big black bear would definitely stand out during daylight and be easy to spot for most hunters and nature observers. Place that same bear in a shadowy forest with dense brush and dark green trees and the same bear can become difficult to see. Brush breaks up the bear's outline, and shadows soften its deep, black contrast.
Gear Review: Vanguard Pioneer PH1 Harness in Realtree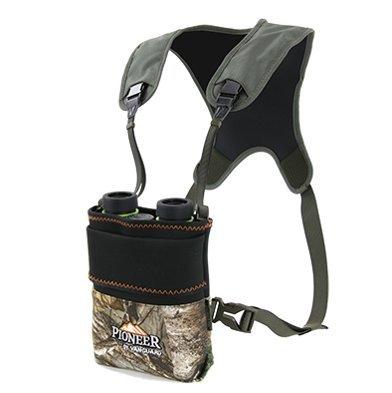 One easy way to spot more bears is to use a binocular to peer into the shadows and brush. Wear the binocular on a chest harness so all you have to do is lift slightly and then slowly turn and scan. The binocular will become more crucial as nightfall surrounds your area. And binoculars can help you spot and study a bear before it comes close and you have to decide to shoot or pass.
Along the optics line, you might want to carefully consider your riflescope selection for a bear hunt. Black crosshairs can be absorbed or disappear against a black bear. Shot placement without a critical crosshair guide can be difficult for many, and when you toss in the raging excitement caused by a nearby bear, you have a recipe for a miss or wounded bear. This leads to the horror tales of crawling through brush to find a wounded bear, so consider an illuminated reticle (where legal).
After we bagged our bears, Reuth and I spent an evening sitting in another stand site together and photographing the many bears that came to the area. Using good optics and glassing tactics helped us to see more bears and get more photos.
Vanguard makes quality products on both the binocular and scope sides of the aisle. Check out their line of products if you're in the market for quality at a good price.
Don't Miss: Top 10 States for Boone & Crockett Black Bear Hunting
Editor's Note: This was originally published on April 8, 2009.
Are you a bear hunter wanting to learn how to accomplish your goals? Check out our stories, videos and hard-hitting how-to's on big game hunting.