Have You Ever Hunted with This Thing?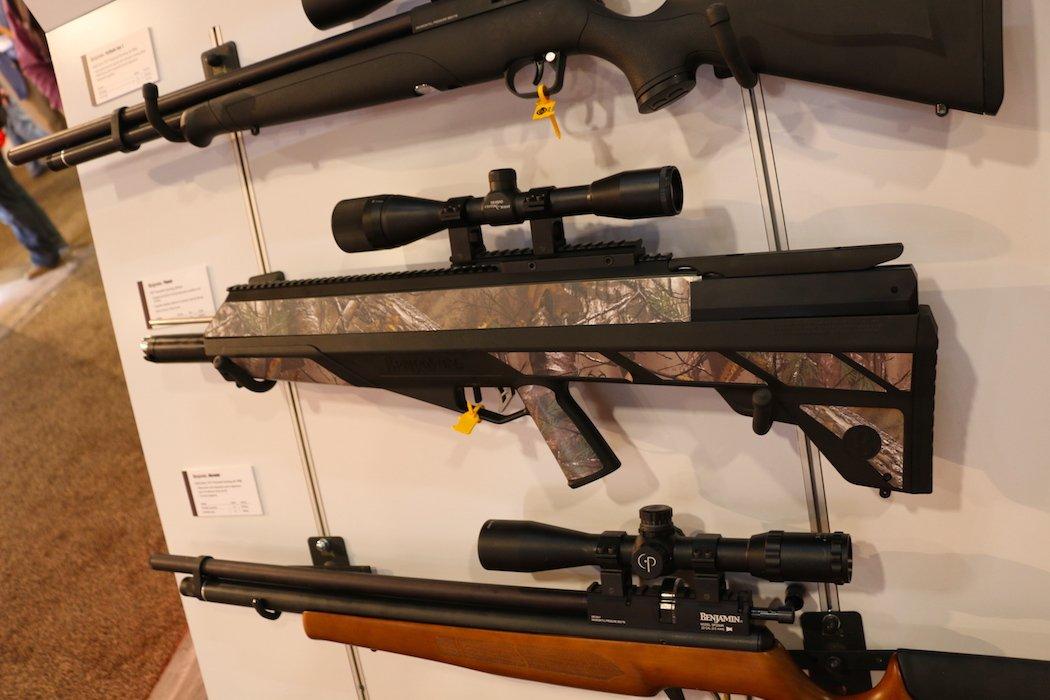 Crossbows are the new buzz in archery, and several new crossbows and crossbow accessories were on display at the trade shows this year. Brand new technologies. Innovative designs. Affordable pricing.
No this particular one isn't a crossbow. It's an airbow. And I've never seen anything else like it. It's made by Benjamin, who is owned by Crosman. And they claim you can fire eight shots with this…airbow…in the time it takes to fire three from a crossbow. With 3,000 psi of compressed air pressure, it sends arrows downrange at 450 fps. That's fast. No heavy draw weight. Just air. Comes wrapped with Realtree camouflage.
The Benjamin Pioneer Airbow was released almost a year ago. And it's the first of its kind. The Benjamin Pioneer Airbow uses air to propel an arrow. This thing has 168 fpe. It shoots a 375-grain arrow. Lastly, it is 33.5 inches long and 6.9 pounds. It is beginning to be legalized in some states, and hopefully in the rest of them soon.
Don't Miss: 30 of the Best Broadheads for This Season
Are you a bowhunter wanting to learn how to accomplish your goals? Check out our stories, videos and hard-hitting how-to's on bowhunting.