A look at the best whitetail hunting states in the West
For years, Realtree's Antler Nation has been a trusted resource for anyone planning an out-of-state whitetail hunt — and anyone curious about how the deer hunting in their own state stacks up. Each state's profile is updated each season with current regs and need-to-know information. And, signature to the program, we assign a grade to each state based on the quality of hunting, accessibility, and cost. We begin our 2020 updates out West, from the big timber of Washington to the arid mountains of New Mexico.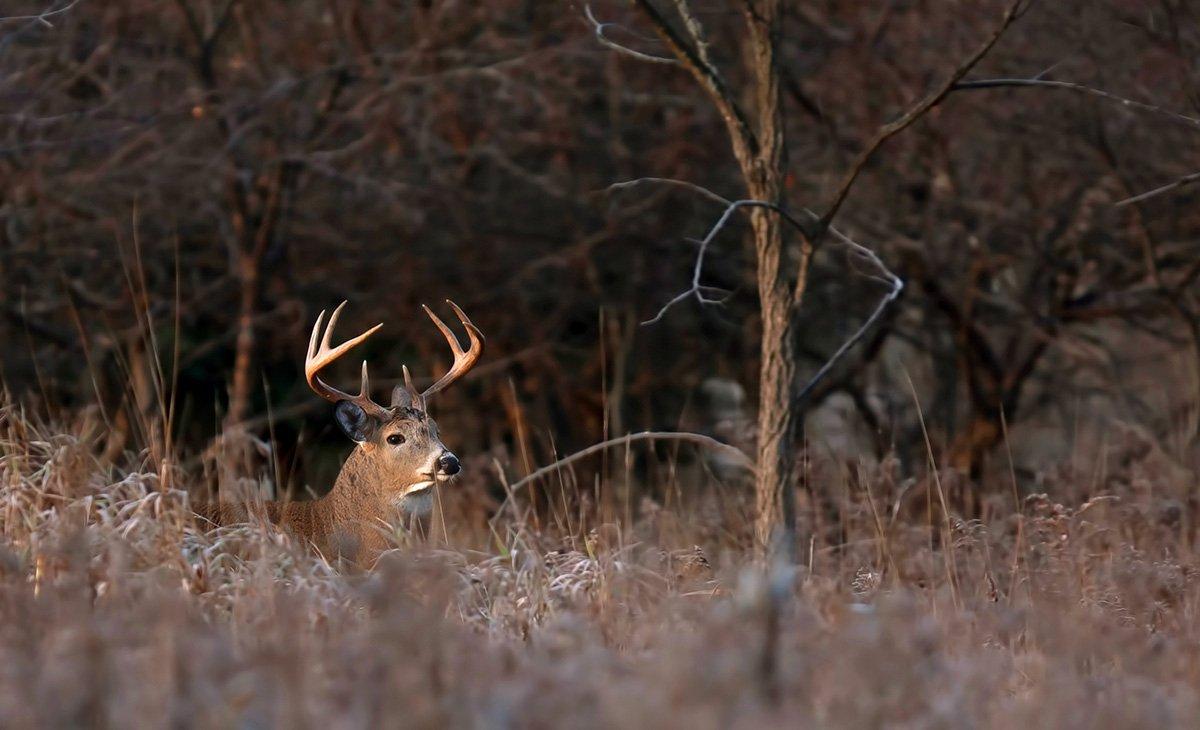 Arizona
This is the premier destination for Coues whitetails. You'll find these cagey critters in rugged terrain between 3,000 and 7,500 feet of elevation. Some of the best and most successful units include 22, 24A, 29, 31, 33, 34B 35A, and 35B.
Full Arizona Antler Nation Report
Colorado
Eastern Colorado is still an emerging whitetail hotspot. The agricultural areas are most popular, and the Arikee, Arkansas, Big Sandy and Platte drainages offer solid hunting these days. Still, hunters shouldn't pass on certain areas in the Sand Hills region, either.
Full Colorado Antler Nation Report
Idaho
Idaho might offer your best chance at bagging a big western buck. Most record-book animals are taken in northern counties, and some of the best are Bonner, Boundary, Benewah, Clearwater, Idaho, Kootenai, Latah and Shoshone. Those north of I90 tend to be a little more productive.
Full Idaho Antler Nation Report
Montana
While Big Sky Country doesn't crank out many Booners, it is a P&Y buck factory. Between National Forests, Bureau of Land Management (BLM), and state trust lands, hunters have a solid chance at bagging a good one on public land, too. Southeastern Montana has the most animals, but the western counties produce most of the state's top-end bucks.
Full Montana Antler Nation Report
New Mexico
New Mexico admittedly isn't a great option for the traveling, DIY deer hunter because draw odds are tough. But it isn't impossible. Units 2B, 16, 21, 23, 24, 26, 27, 30, 31, 32, 34, 36, and 37 are consistently top producers. For those who dedicate themselves, there are plenty of opportunities, even on public.
Full New Mexico Antler Nation Report
Oregon
Most Oregon deer hunters are after blacktails or mule deer. Although there are plenty of better places to chase whitetails, the northeastern corner of the state nonetheless harbors a decent population, with a fair bit of public-land opportunity.
Full Oregon Antler Nation Report
Washington
While Idaho shines a little brighter, Washington is one of the better western whitetail destinations. Deer populations are growing, and the northeastern river bottom counties are cranking out some good bucks. Ferry, Lincoln, Pend Oreille, Spokane and Stevens counties are real contenders.
Full Washington Antler Nation Report
Wyoming
The Cowboy State might be better known for rodeos and rutting bull elk, but it's a solid choice for traveling whitetail hunters. You'll find pockets of whitetails throughout much of the state, but the Bighorn Basin, Black Hills, Riverton region, and easternmost counties are all flush with good populations and decent access.
Full Wyoming Antler Nation Report
Be on the lookout this summer for a complete, detailed forecast of each western state.