MAKE LIFE EASIER WITH THE EZ HANGERS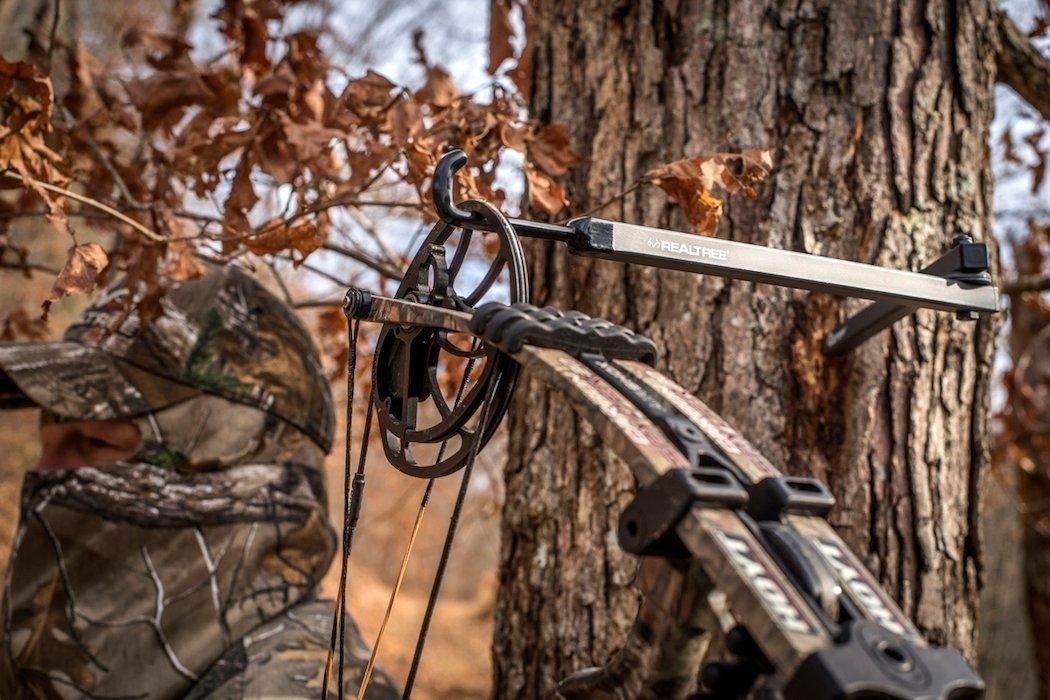 There isn't anything worse than having a big deer walk into your shooting lane and not being able to shoot it because you can't get to your bow.
I used to carry one bow hanger to the stand. I'd hang my bow, backpack, rattling antlers, grunt tube, binoculars, thermos, snacks and other essentials" on it. I tried more than once to get to my bow and had to go through several other things to do so. Sometimes you have time to do that. Many times you don't.
That's where Realtree's EZ Hangers come into play. Now things stay organized and easy to get to. All of these are capable of just about whatever you task them with. But I prefer to give each of the three hangers their own specific job. Here's how I use them.
Realtree EZ Hanger 13"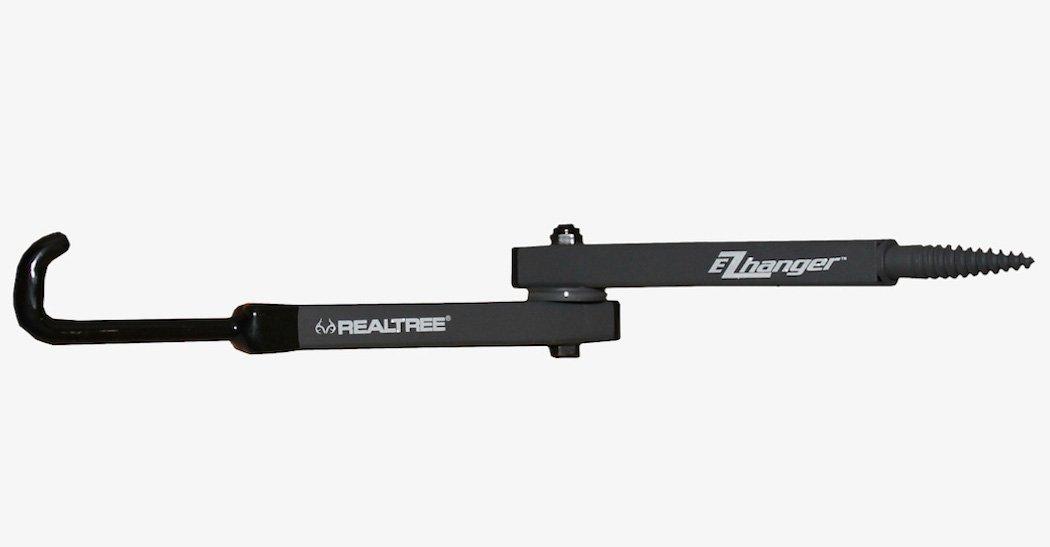 This hanger might be small, but it's mean. It can carry a load. Of all my gear, my backpack is the heaviest. I'd venture to say it probably weighs 30 pounds fully loaded. That includes camera gear, calls, rattling antlers, flashlights, etc. I've found this hanger holds heavier loads just a little easier because it's not as long and stays closer to the tree. Plus, I don't want my backpack hanging two feet from the tree, looking like a giant walnut hanging there. I want it close to the tree trunk to help break up its silhouette.
Realtree Multi-Purpose EZ Hanger XL 22 3/4"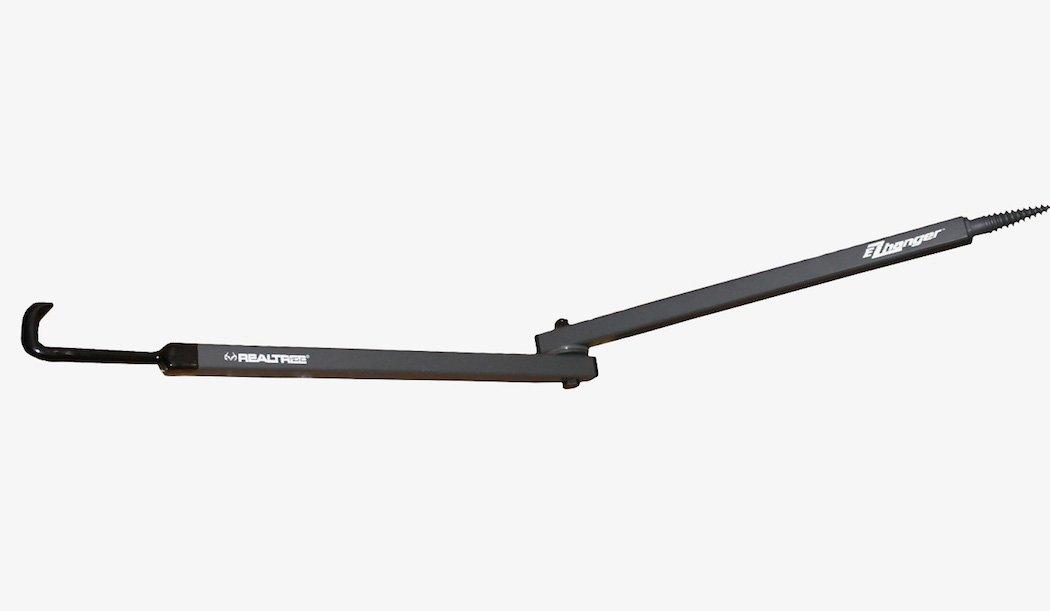 This is the medium-sized hanger. Just as with the 13-inch hanger, I have a specific job for this one, too. My calls (grunt tubes, rattling antlers, etc.) and my binoculars hang on this one. Anything else I have that has a lanyard—other than my rangefinder, it hangs around my neck—goes on this hanger.
Multi-Purpose 3-Arm EZ Hanger 34"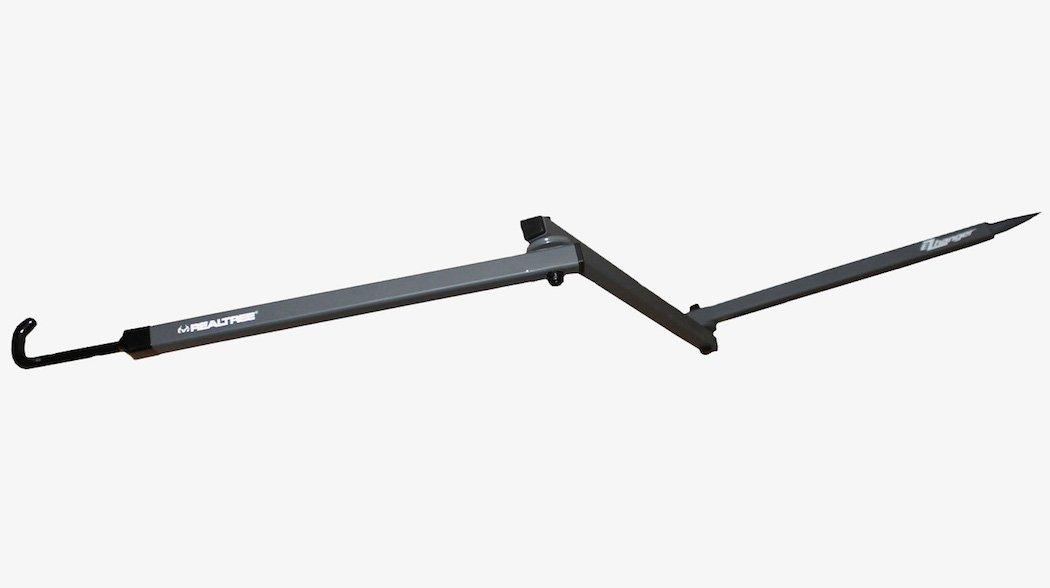 The 34-inch hanger is handy. This is my choice hanger for hanging my bow on. It's long; therefore, I can pull it around to my left-hand side right next to me. I don't have to reach across my body. I don't have to turn around to the base of the tree. I don't have to reach at all. It's right there. Grab the bow and shoot.