Alabama officials expect a banner season, hunting opportunities increase in ND and PA, and the Canadian border is reopening for hunters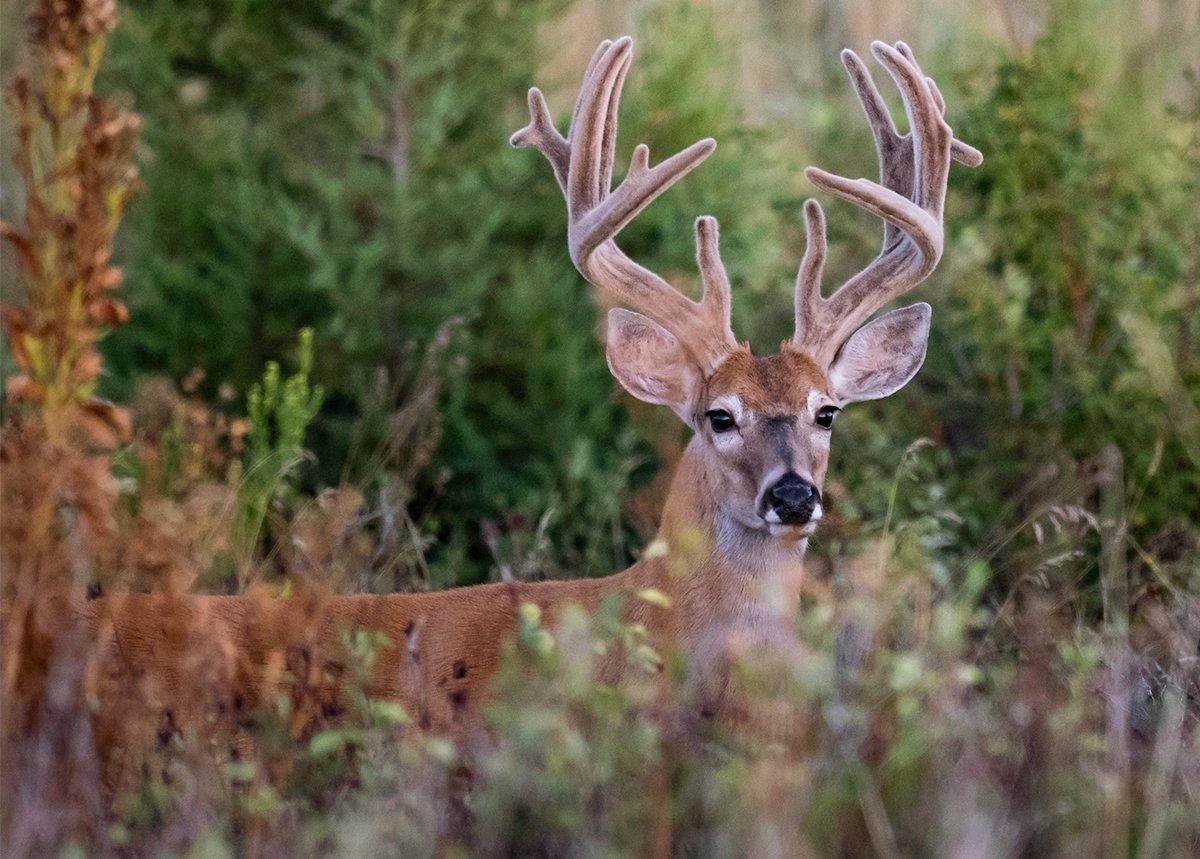 Let's get the bad news out of the way.
Two whitetails near Davenport, Washington, tested positive for epizootic hemorrhagic disease (EHD) this week. Another 36 deer near Colfax are believed to have died from EHD.
We are bracing ourselves for this being a pretty bad (EHD) year, said veterinarian Kristin Mansfield of the Washington Department of Fish and Wildlife.
Back East, in New Jersey, the Division of Fish and Wildlife has confirmed EHD in a dead deer from Burlington County. In New York, two deer in Ulster County died after contracting EHD, which has plagued the deer population in the Hudson Valley in recent years. Wildlife officials are following up on reports of other dead deer in Dutchess and Westchester counties.
While these are the first reported cases in 2021, EHD outbreaks begin every year in late summer. Scouts and early bowhunters across the country should keep their eyes and noses open for sick or dead deer.
Symptoms of EHD-infected deer include stumbling, drooling, and foaming at the mouth. Since the disease causes fever, dead deer are often found near water. EHD transmission ends when the first hard frost of fall kills the midges that bite and infect deer.
While there is no evidence hunters are at risk by handling EHD-infected deer or eating the meat, never eat a deer that appears sick or unhealthy.
(Don't Miss: Answered: 5 Early Season Deer Hunting Questions)
Does COVID-19 have to ruin everything?
A recent and shocking U.S. Department of Agriculture study found that 33% of tested wild whitetails from Illinois, Michigan, New York, and Pennsylvania were exposed to the COVID-19 virus. It raises two big questions as we fix to hit the woods and shoot deer.
One, could you get the coronavirus from a doe or buck you kill and handle? The USDA's Animal and Plant Health Inspection Service (APHIS) says there is no evidence that any animal, including deer, plays a significant role in the spread of COVID-19 to people. Based on the available information, the risk of animals spreading the virus to people is low.
Is a deer you kill this fall safe to eat? APHIS says there is no evidence that people can get COVID-19 by eating meat from an animal infected with the virus.
The risk appears to be low, but the USDA study says further research is needed.
Some big news…
The Pennsylvania Game Commission has approved concurrent hunting for antlered and antlerless deer throughout the 2021 firearms season, which opens Nov. 27 and runs through Dec. 11.
Hunting is allowed on Sunday, Nov. 28, but will be closed on Sunday, Dec. 5.
Officials say the move from a seven-day to a concurrent 14-day season was not to reduce the state's deer population, but to expand opportunities for hunters.
In most of Pennsylvania's wildlife management units, antlerless licenses were decreased with the move to a longer season.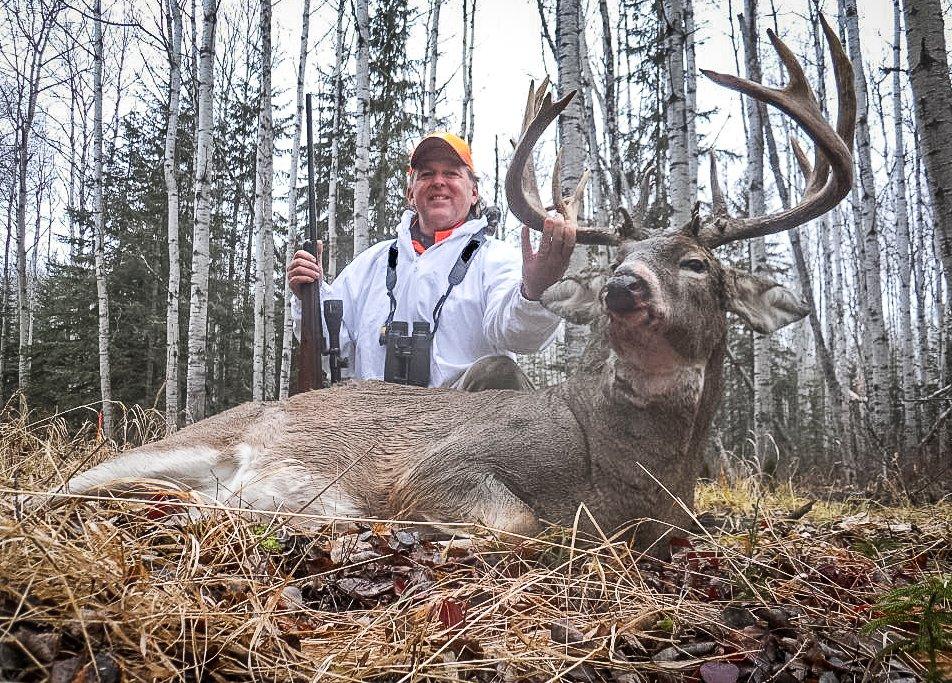 Now for the good news…
The Alabama Division of Wildlife and Freshwater Fisheries says the 2021-22 season is shaping up to be a good one. The statewide deer population stands at 1.25 million strong, and the age structure of bucks has been getting better in recent years. Officials forecast good hunting across the state; expect some excellent rut hunting in the southern counties, including the famed Black Belt, from mid-January through early February 2022.
North Dakota's Game and Fish Department is making 72,200 deer licenses available to hunters this year, the highest level of licenses in 10 years. The state is moving toward a goal of at least 75,000 annual licenses to increase opportunities for deer hunters. The increase in licenses might have been even higher this year had it not been for the extended drought across the state.
Oklahoma has been one of the top states for hunter success and the harvest of monster whitetails (many 150- to even 200-class bucks) in recent years. Expect the good times to roll on in 2021. Several years of soaking spring rains for fawn recruitment and antler development, coupled with the state's one-buck harvest rule, has the age structure of Okie bucks better than ever. Where to hunt? There really isn't a bad region to be in when deer hunting the Sooner State, says Dallas Barber, head biologist for the Oklahoma Department of Wildlife Conservation.
O Canada! If you have a deer hunt scheduled in Alberta or Saskatchewan this fall, as I do, jump for joy. After 16 months, the Canadian government lifted its border closure for vaccinated Americans on Aug. 9.
(Killer Buy Alert: Realtree EZ Pac-Pole)
To enter Canada, you'll have to present solid and unquestionable proof of vaccination. Further, you must present proof of an approved, negative COVID-19 test taken within 72 hours before your arrival in Canada. If fully vaccinated, you will not be required to take a post-arrival test for COVID-19 unless randomly selected at your port of entry.
Additionally, you'll need a valid U.S. passport, and to get a firearm across the border, fill out and carry this nonresident firearms declaration form.
I'll not sugarcoat it, traveling to the wilds of western Canada this fall will be a risk. With the unpredictability of the Delta variant and the way haphazard rules and mandates can be handed down at a moment's notice by either the Canadian or the U.S. government, your dream hunt could turn into a nightmare.
But if you risk it, as I plan to do in early November, you could kill the buck of a lifetime, possibly 160 inches or more. With the border closed and no Americans hunting deer last season, many 3- and 4-year-old bucks lived another year and put on another 20-plus inches of bone. The buck hunting will better in 2021 than it has been in the last decade in both Alberta and Saskatchewan, provinces I've hunted extensively over the past 30 years.
Wherever you hunt, good luck from all of us here at Team Realtree. Kill a big one in 2021, and send us your pictures and stories.
(Don't Miss: Podcast: Stephen Tucker's Tips for Bowhunting Big Velvet Bucks)