This is your chance to go on a whitetail hunt of a lifetime. Enter before the deadline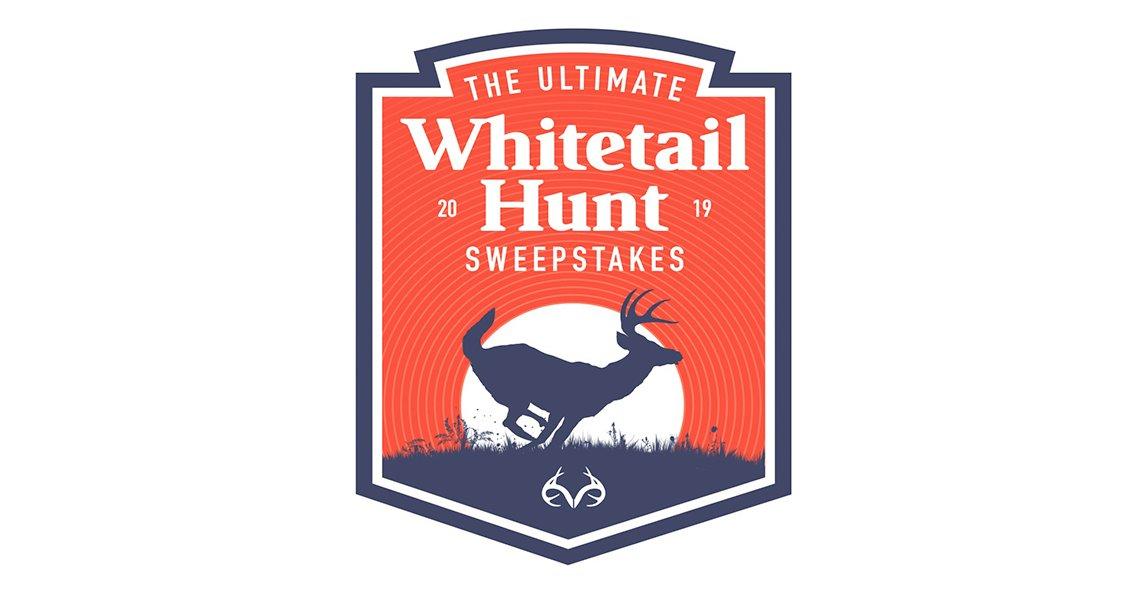 Realtree invites hunters to enter its Ultimate Whitetail Hunt Sweepstakes, to be held at Lost Shed Lodge in Sidney, Ohio. Besides this incredible hunt, one lucky winner will receive the following prizes:
Realtree EZ Hanger combo pack
Realtree EZ Bow sling
Realtree 25-foot EZ Rope
Realtree EZ 13-inch mount
Obsession Bows FX (series of your choice)
Nomad $500 gift card
Lacrosse early season + late-season boot (your choice)
Alps Pursuit bow pack
Spartan Ghost trail camera
Rugid Weathertight compound bow case
Rugid 20-quart cooler
Trophy Taker SmackDown Pro Arrow Rest Trophy Taker Silencer Quiver
Trophy Taker BuzzKiller Pro Stabilizer
Ramcat Broadheads (year supply of any Ramcat broadhead — three packs)
Dead Down Wind DeadZone Combo Kit
Dead Down Wind Super Slam Kit
Tink's #69 Doe-In-Rut Fogger (three pack)
Tink's Buck Wild Pads (10 pack)
The total retail value of the hunt and products is over $6,500.00.
To enter, go to this site between 12:30 PM Eastern time on Monday, September 2, 2019, and Monday, September 30, 2019, at 12:30 PM Eastern time. You will be asked to enter your email for your FREE subscription to Realtree 365, our online platform for an incredible assortment of Realtree hunting shows. If you already have a FREE subscription, just follow the instructions on the link above.
Legal residents of the United States and the District of Columbia who are 18 years of age or older are eligible to win. Residents of AK, HI, NY, FL and RI are ineligible (full sweepstakes rules here).
The Official Grand Prize Winner will be notified officially via email approximately 12 PM Eastern time the day after the close of the respective voting period (October 1, 2019). The winner will also be announced on the Realtree's official social pages on Monday, October 7, 2019.
Enter now for your chance to win. No purchase necessary.
Don't Miss: Realtree 365: The Yakama, Big Velvet Bucks, and Summer Scouting Jokes
Check out more stories, videos and educational how-to's on deer hunting.