Drone surveys prove accurate in Alabama, COVID hunting license boom likely over, and game warden shoots off antler to free a stuck buck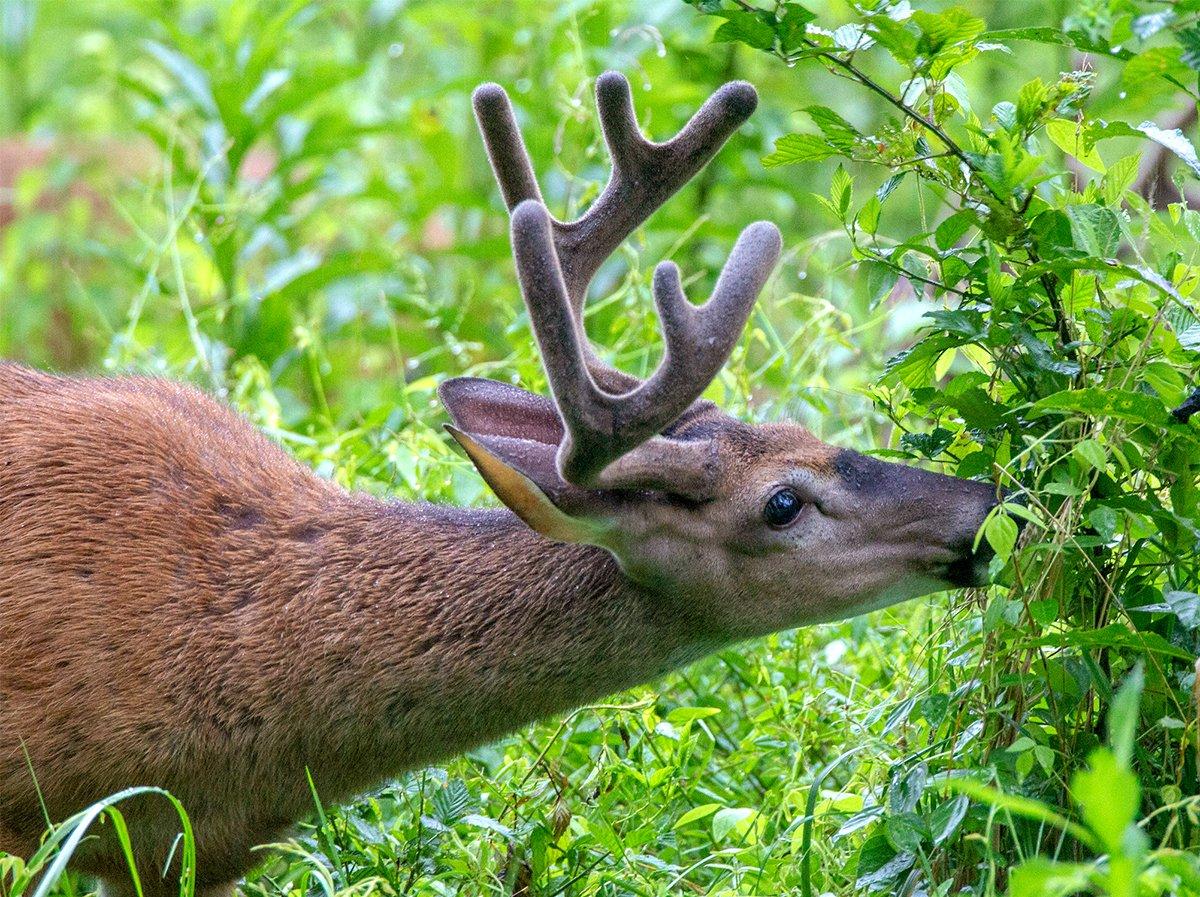 Is the COVID Hunting Boom Finished?
To continue monitoring the COVID-19 pandemic's impact on hunting, the Council to Advance Hunting and Shooting Sports conducted a study earlier this year to analyze trends in recent hunting license purchases. Working with the survey experts at Southwick Associates, the council collected license sales data from 46 state wildlife agencies to compare 2021 to 2020 statistics. They found:
Overall hunting license sales decreased by about 1.9% in 2021 compared to 2020.
Resident license sales (mostly for deer) were down 4%.
Nonresident license sales increased by 12.9%.
New recruits (people who bought a license in 2021 but not in the previous five years) were down 9%.
Churn, which demonstrates turnover in hunting (people who bought a license in 2020 but not 2021) increased by 1%.
Although the surge in nonresident hunting licenses in 2021 is positive, the 4% decrease in resident licenses (again, mostly for deer) is cause for concern and might indicate that the COVID boom in hunting is finished, because residents comprise the majority of hunters by a large margin.
(Don't Miss: 3 Bow Stand Mistakes to Fix Before Deer Season)
Drone Deer Surveys Likely Here to Stay
Researchers equipped drones with thermal cameras and flew them over a 430-acre facility at Auburn University in Alabama where the precise number of whitetails in the enclosure was known. After analyzing the results of their evening flights, researchers found that the population counts from their drone footage were 90 to 92% accurate with the known numbers of deer in the facility. Although the use of drones is rightly forbidden for scouting and hunting deer, there's no doubt the little birds are here to stay for surveying and estimating deer populations.
Sunday Hunting Legal in Virginia
As of July 1, it's legal to hunt Sundays on public land in Virginia, per a bill signed by Gov. Glenn Youngkin. In Virginia, a ban on Sunday hunting had been in place in one form or another since 1643, when it was passed by the House of Burgesses.
Several years ago, state legislators passed a law allowing Sunday hunting on private lands in Virginia but not on public. But starting with the 2022-23 fall seasons, people can hunt on state WMAs and national forests on Sundays anywhere in the commonwealth.
This legislation encourages Virginians to take full advantage of the many outdoor opportunities our great commonwealth has to offer, Youngkin said.
(Don't Miss: New Advice for Summer Food Plots)
Shooting Off an Antler ' On Purpose!
At the end of this past season in Berks County, Pennsylvania, game warden Ryan Zawada responded to a call from a concerned citizen about a distressed buck with its antler stuck and locked in a sports net. After arriving at the scene, Zawada was nervous that chemical immobilization was not a safe option to remove the weakened deer from the net. He decided the best choice was to shoot off the entangled antler. Zawada fired one dead-eye shot from his handgun, and the buck ran off ' a little shaky and one antler lighter, but unharmed.

Image Story: