What Do You Do After Deer Season Closes?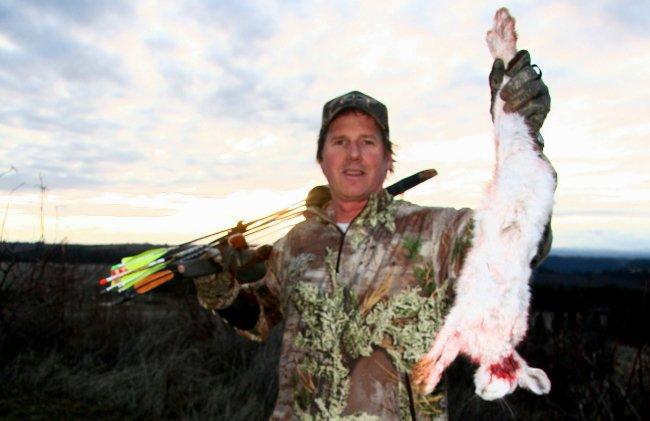 For most bowhunters, our season ends the moment the very last whitetail buck gives up the chase. While my happy hunting grounds would include a perpetual whitetail rut, here in the real world we must eventually refocus on work to avoid financial disaster. And, most likely, we must also patch up strained relations with our better half, too.
But - and brace yourself - there is a world out there beyond whitetail deer. When I lived in southwestern New Mexico, bowhunting near home and neighboring Arizona meant some of the most anticipated events of the year didn't kick off until December and January. Arizona's December/January and New Mexico's January late-archery seasons for desert mule deer and/or Coues whitetail loomed as large as September elk, or a Midwest November whitetail rut. There's plenty more winter bowhunting opportunities in the West to take advantage of, so take a closer look.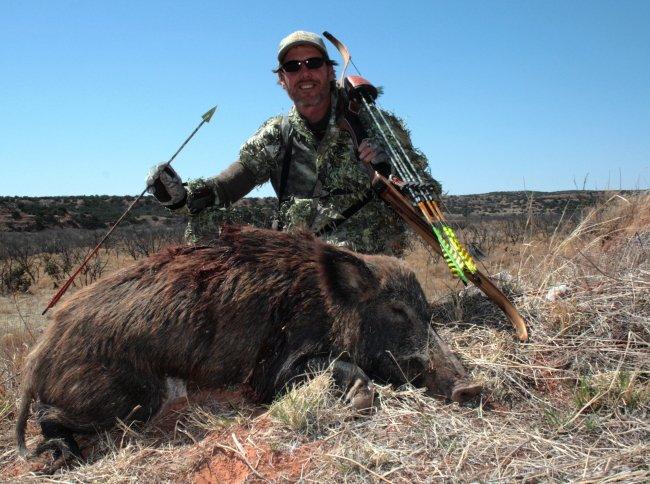 Southwest javelina seasons also open well after traditional whitetail dates. These sporty little prizes were seemingly conceived just for bowhunters, owning poor eyesight and confusing easily. Arizona hosts January and February seasons. New Mexico offers seasons in January and February and into March in some units.
Texas allows javalina hunting year-round, but late winter is best in my book. You might even get a shot at a feral hog. You'll sometimes be required to draw tags (AZ and NM), but some Arizona Indian reservations (White Mountain and San Carlos Apache tribes, for instance) offer over-the-counter tags.
For me, wild boars are the epitome of "off-season" game. December and January might represent an ideal in regards to Florida hog hunting -- unless you actually enjoy ticks, chiggers, heat and humidity. Late-winter hog hunts can also be arranged in many other Deep South states, plus California, and the aforementioned Lone Star State.
Gear Highlight: Vorn Lynx Camo Backpack in Realtree Xtra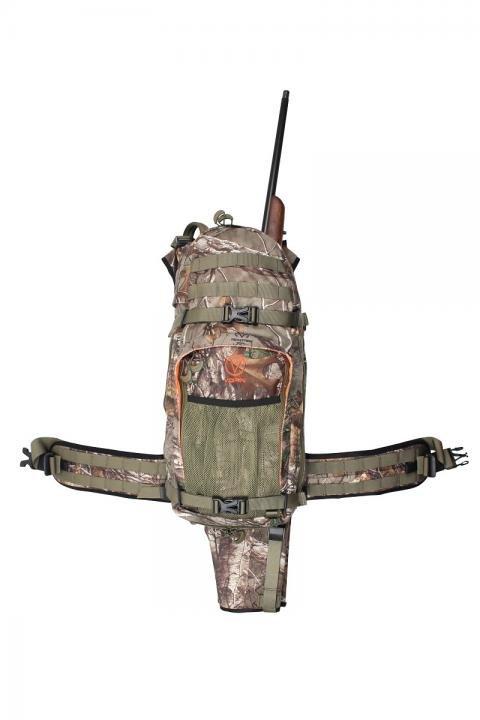 Yet, since moving Up North (northern Idaho), my post-whitetail bowhunting forays have become simpler. I've never lost my fasination for small-game despite decades of big game hunting on many continents. For me, small game provides all the fun and excitement of big game bowhunting without the hoopla and complicated preparations. Hunting grouse or snowshoe hares out my backdoor, I might receive dozens of shots daily instead of fighting tooth-and-nail for a single shot in a week. And upland birds and bunnies taste just fine.
Consult regulations in your state first, but I'm betting right now you could be bowhunting tree squirrels, cottontail rabbits or gamebirds very close to home.
If you're suffering from acute whitetail withdrawals, load up a truck and head to the warm and sunny Southwest for real bowhunting adventure. Your boss and/or spouse will understand. If that's not even remotely feasible (because some advanced planning and license drawings may be in order), don't forget the simple joys to be found in bowhunting small game close to home.
Don't Miss: 5 Things to Do After You Fill Your Deer Tags
Editor's Note: This was originally published February 6, 2013.
Are you a deer hunter wanting to learn how to accomplish your goals? Check out our stories, videos and hard-hitting how-to's on deer hunting.