Lee and Tiffany's new black Lab is trained to find shed antlers—he'll retrieve ducks and pheasants, too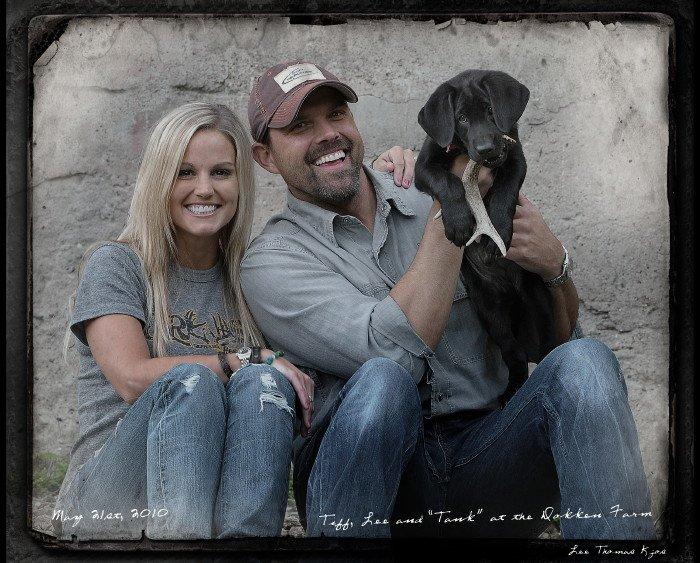 Lee and Tiffany Lakosky have a new addition to the family. No, it's not a little bundle of joy in the traditional since, but it has definitely added fun and excitement to the hunting couple's life. Tank, the shed-antler-finding black Lab, has found a home with the hosts of The Crush TV show and is on his way to stardom as well.
We got him when he was just 7 weeks old and instantly fell in love with him, Tiffany says. He's been through several months of training for shed antlers as well as pheasant and duck hunting. He has become quite a remarkable dog.
The puppy saga began when Tom Dokken of Dokken's Oak Ridge Kennels told Lee and Tiffany that he was interested in giving them a dog and training it to hunt sheds and retrieve ducks and pheasants if they would film it. Their reply was, absolutely!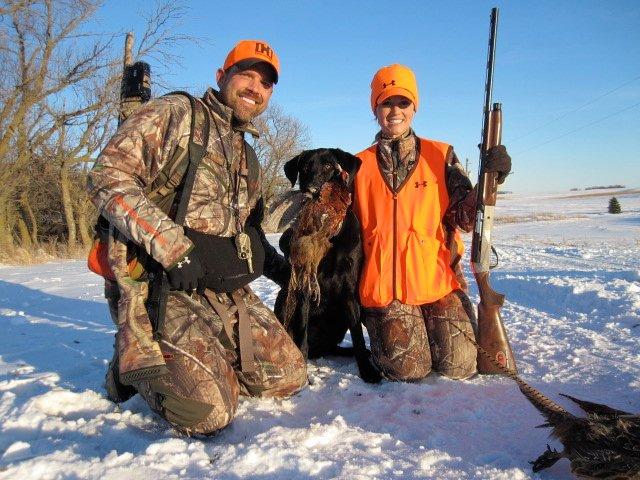 Lee had hunting dogs growing up. Although the couple has wanted a dog for some time, they're always on the road filming hunts and attending shows. With such a busy schedule, they knew they couldn't give a dog the attention and care it would need. But now that they have the Crush Bus, their home away from home, they can take their dog with them when they travel. Not to mention, their families are willing to help out as well.
Tank spent his first months with Lee and Tiffany learning to socialize and getting used to big crowds of people. They began taking him to various trade shows and appearances as soon as they got him. When Tank turned 5 months old, he returned to Dokken for several months of training.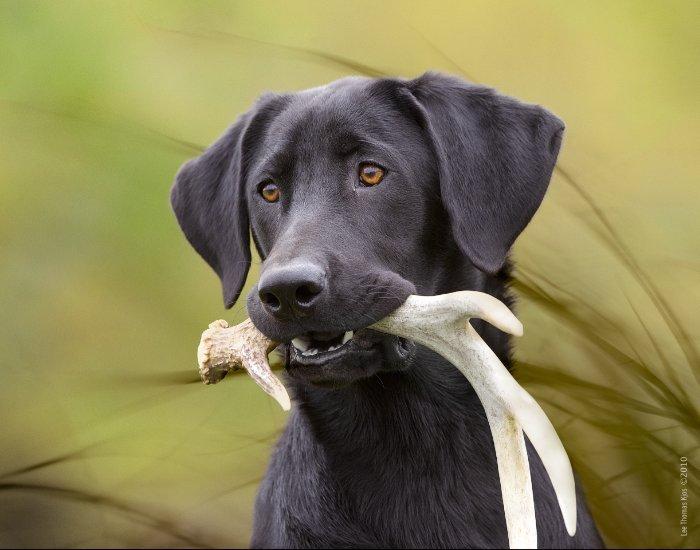 When Lee originally spoke with me about getting a dog, he told me that he wanted a Lab that could hunt sheds as well as waterfowl and upland birds, Dokken says. I knew that training a dog to do all three would be a unique project. It would require the dog to be able to multitask. I also knew that the dog would have to have strong retrieving instincts. Certain bloodlines possess this quality, and the puppy I picked out for Lee and Tiffany comes from such a line. Finally, I knew that I'd have to pick out a friendly dog with a lot of personality since, in addition to hunting, he'd be traveling, meeting a lot of people and spending much of his time in public. I think Tank is the perfect mix of a serious hunter and social butterfly.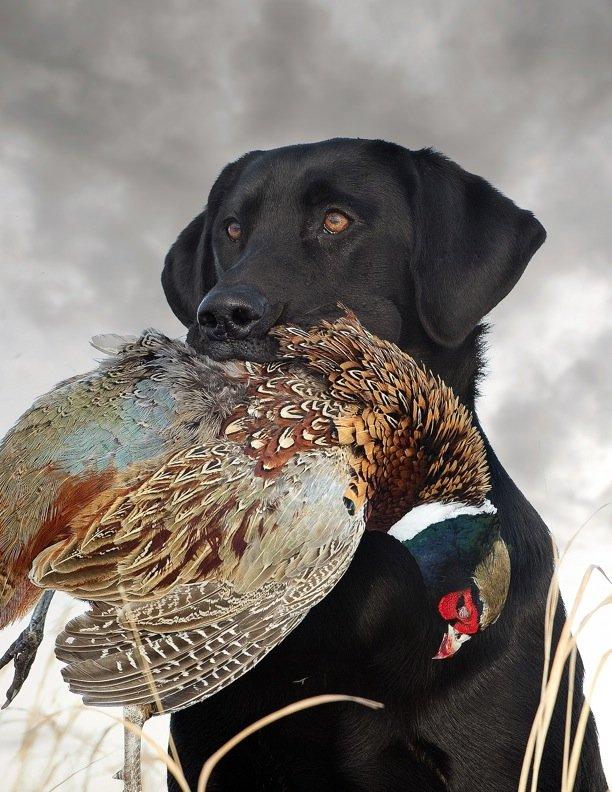 Dokken says the problem with training a dog to hunt for sheds and birds is that once a dog learns to retrieve birds, he's going to think, To heck with the antlers, simply because birds are live creatures and a lot more fun and interesting to retrieve from the dog's standpoint. So, part of the training involves making the shed antler worth something to the dog by providing him with a special treat every time he retrieves it. The dog is eventually weaned off the treats as the training progresses.
Dokken explains that another difficult aspect of training a dog to shed hunt is that antlers don't have much of a scent like birds or bones do. The majority of the scent is concentrated in a little waxy ring around the base of the antler.
You first begin training a dog to find sheds by hiding them yourself, Dokken says. Since there's so little scent on a shed, he'll actually follow the scent your hands leave behind on the shed. For that reason, we use a product that neutralizes all scent on the antler. Then, we replace the natural antler scent with a compound we've made that replicates that scent. When the dog can no longer rely on your hand scent to locate the antler, he'll start following the scent of your footsteps. So you have to spray your boots with an odor neutralizing spray as well. You don't want to eliminate your scent too soon in the training, though, because you want the dog to experience early success to build its confidence. The dog will lose interest if it fails too often in the beginning. Everything must be done in steps.
Dokken says Tank took well to his training and is already thriving as a bird and shed-hunting dog.
Tank loves his hunting, and he's got a great personality, Dokken says. Like most young dogs, he's full of energy and eats up the attention. He especially loves riding on a 4-wheeler, and he's already living up to his name. He's a big boy. At 10 months old, he's 75 pounds. By the time he's 2 years old, he'll probably weigh more than 80 lbs. The neat thing is that he's part of Lee and Tiffany's family. He doesn't just sit out in the kennel like a lot of hunting dogs. When he's training with me, I get e-mails from Lee and Tiffany asking, 'How's our boy? We miss him.'
Tiffany says that they love their dog and hate for him to be away, but that the training is definitely paying off.
We can tell a huge difference when we get him back—not only in his hunting and shed-finding skills, but in his general obedience, Tiffany says. We work with him an hour or so a day on general obedience, and we do drills with him on a regular basis to keep him in tip-top shape. Watching him do the drills is so neat. I'm excited to see how he's going to do this shed season. I need all the help I can get. But, I'm especially excited just having him as a companion at home and on the bus. He's already been to a ton of shows and hunting trips with us. He's just pleasure to have around.
For more information on Tom Dokken's Oak Ridge Kennels, vist: www.dokkensoakridgekennels.com.