How do you hunt a property you've never seen before? Modern scouting apps can give you a good head start
Hunters of old likely never imagined aerial, topo and hydro maps all rolled into one, let alone types with other complex layers. Now, onX Hunt is altering the course of the mapping world and charting new territory, aiding hunters worldwide. That's why we digitally scouted a fictional property with onX Hunt and planned a hypothetical approach. Here's a primer, with examples, to help you learn how to read a hybrid map.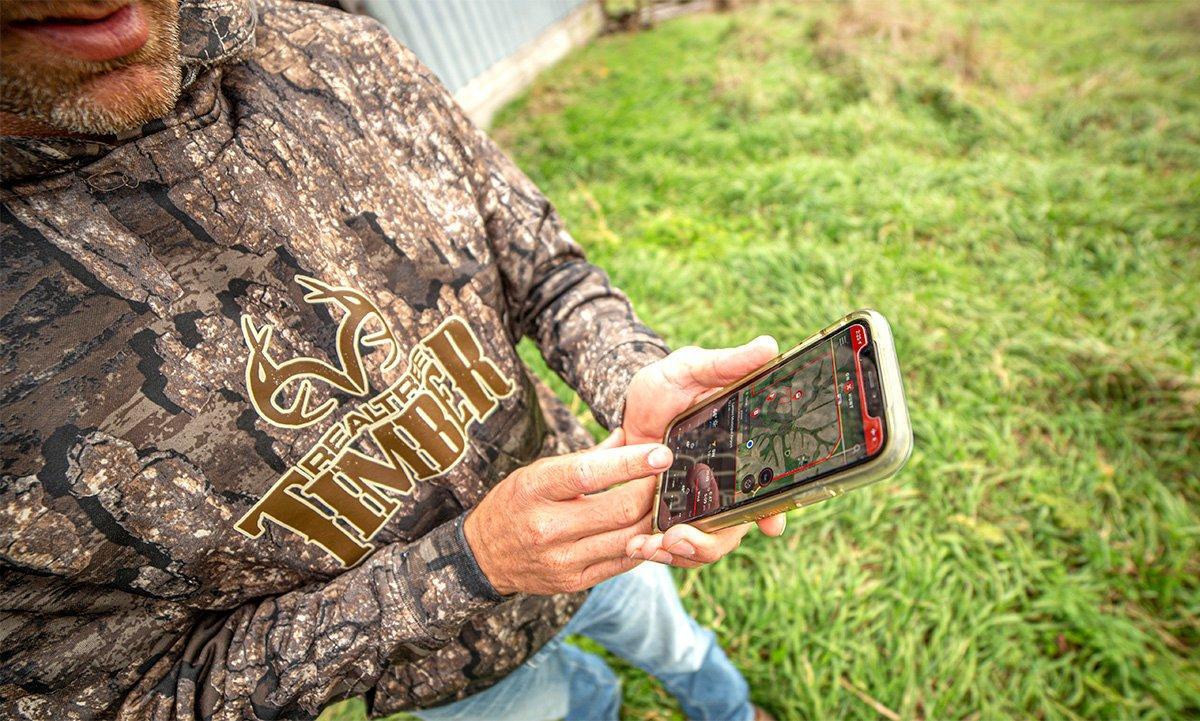 The Rules
We enlisted the help of three whitetail fanatics. Each was shown the same hypothetical property, and allowed to place 10 hunting location and camera markers on the map. None of them knew where anyone else had placed stands and cams.
All activities must be inside the red property line. All fields are assumed to be planted in some sort of ag, food plot or CRP. And, barring there are no safety hazards associated with each location (either there or en route to), markers serve as potential hypothetical locations to scout, and aren't exact hunting locations.
Of course, in real life, things can be different than they seem on a map. Scouting and seeing first-hand how deer maneuver the landscape is just part of the process. It's important to fine-tune exact stand locations based on deer trails, deer sign, hunter sign, terrain features, safety hazards and other important factors. Keep an eye out for and avoid potential dangers in the field. Still, onX provides a good head start and saves scouting time.
Map Analysis: Slade Priest, Hunt United
Priest says it takes one day to kill them and one day to spook them, and if you spook them, you can't kill them. He hunts from the outside inward because of it. Begin by picking some locations as observation sits where one can see a lot of ground, and then adjust as needed.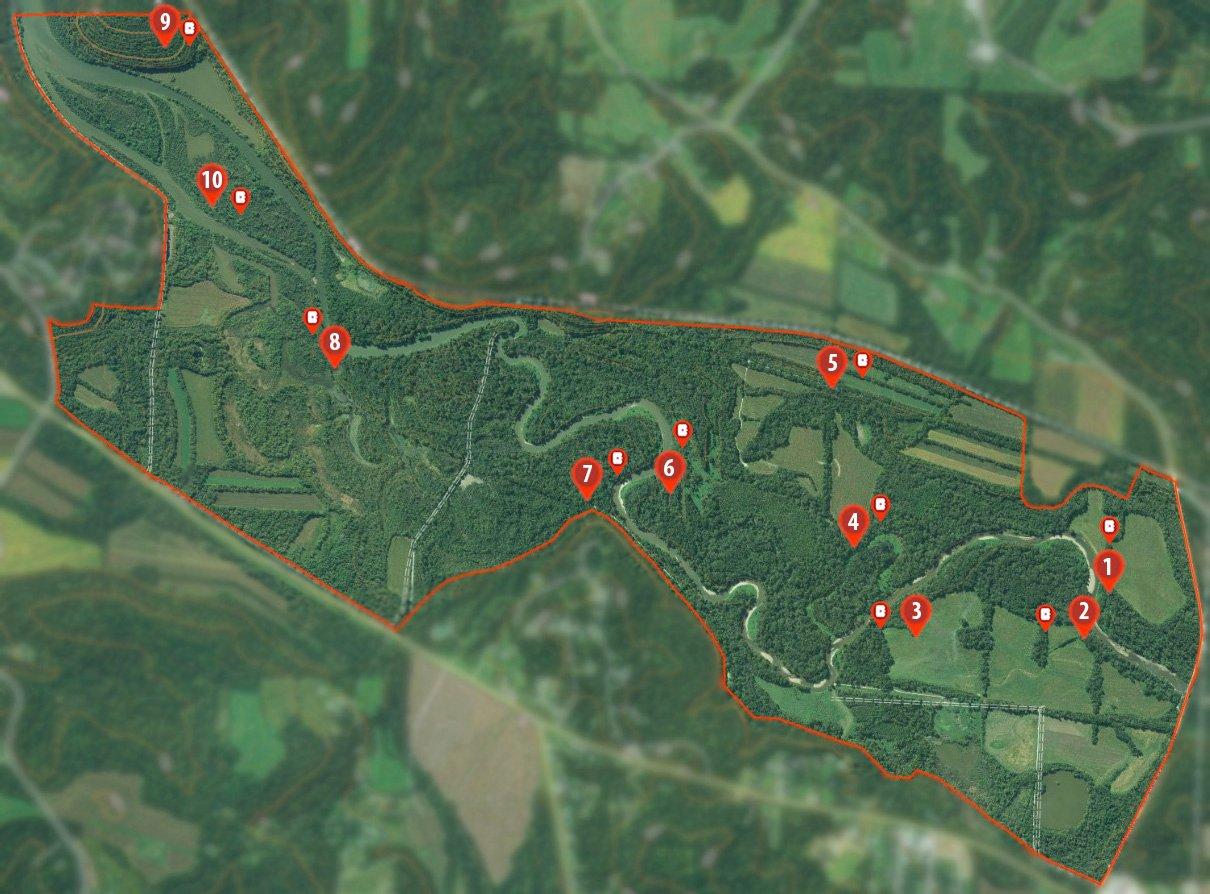 1. Riverbank 1.0
S.P.: I'd find a tree close to the river. From there, I can see a long way. There's a ditch or tree row that runs up to it, too.
2. Riverbank 2.0
S.P.: This location is near the first one. That's two locations really close on opposite sides of the river that are very similar but good for different winds.
3. The Big-Field Point
S.P.: This is the first place I picked out. It's a finger right at the edge of a field. Deer are likely walking around or through that point. I can see a long way and move to them if I'm not close enough already.
4. False River
S.P.: There is a false riverbed that creates an island near the river. I'm willing to bet it's isolated by water in November or December. This spot is a pinch and has creek, field, and two big blocks of timber that touch right there. I bet there's a heavy trail.
5. The Tree Line
S.P.: There's a lot of fields. This is a place a buck is really going to look around and use his nose. The river almost touches that property line. I might be able to parallel that boundary to the stand.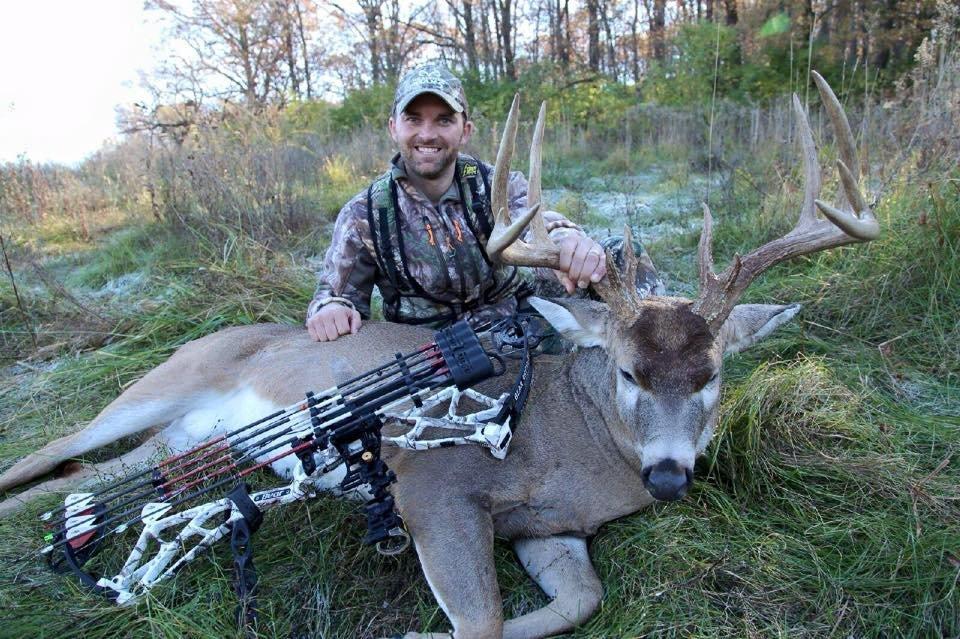 6. Timber Change
S.P.: Studying the map, the timber likely changes here. There's probably some water in there, but if it's dry, it's probably good bedding. Either works for me. It's a pinch between the river and a low area. Potentially hunt it on any wind, depending on what the deer do.
7. Buck Bench
S.P.: Looks like there is a ridge that runs along the border and corner of this property. The river and that topo line corner right there. Deer are likely traveling down that riverbank.
8. River Bend
S.P.: There are some really wet areas. There's the river, and a big block of timber, and everything comes together near the water. There's likely some deer traffic through there.
9. The Bluff
S.P.: This seems like extreme terrain. There's a big bluff that comes up over the high side of this river on the end of the property. The river comes down and corners right there. It's probably a funnel.
10. Island Dream
S.P.: That's an island in the middle of that river. Everyone dreams about killing a big buck on an island. I'd have to scout that spot to see if a big buck was hanging out there.
Andrus' overall thoughts on the property is that it has potential. He took a food-based or pinch-point approach for many stand locations. He also selected a few oddball spots that have potential and could just be winners.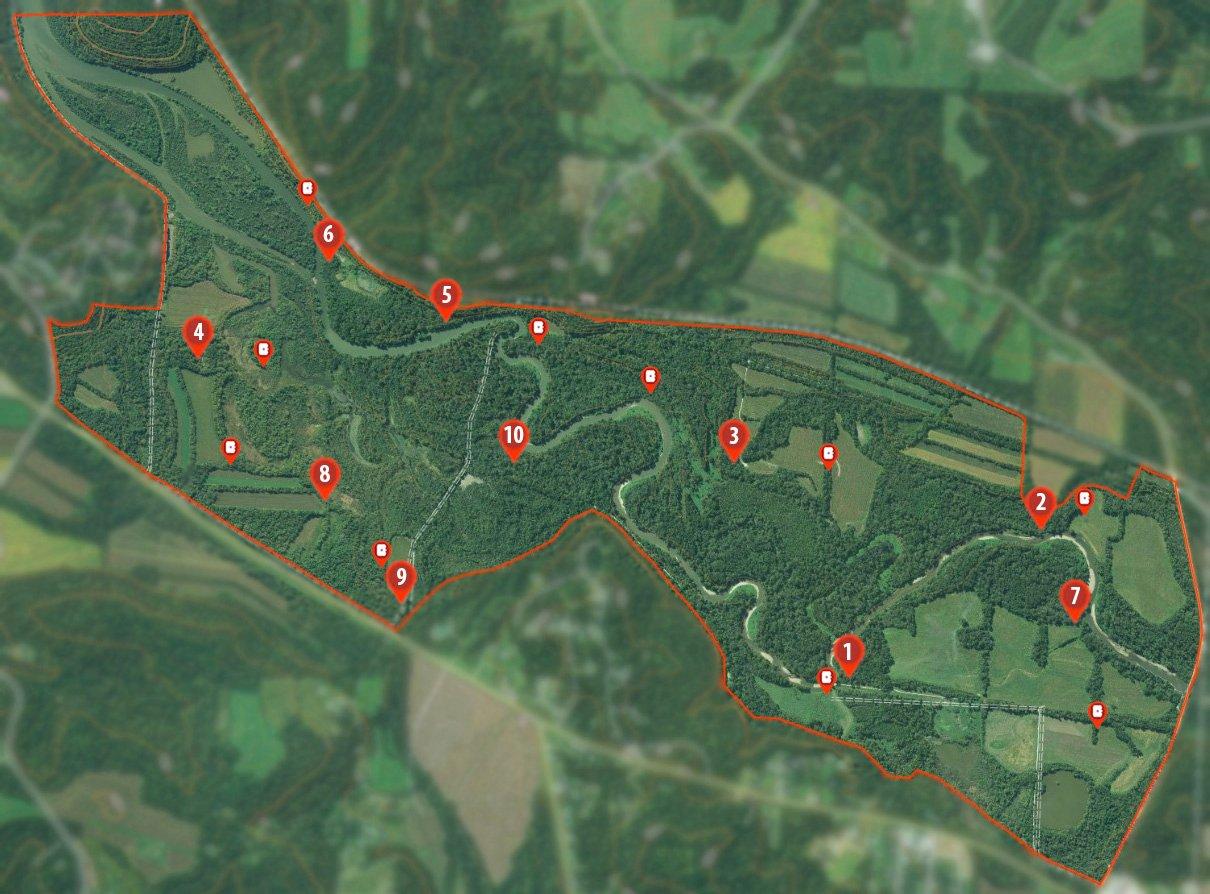 1. Easy Access
T.A.: That spot sticks out to me. I'm big on my approach. It's close to the river with good access. It should work on a couple different winds. The river is to the rear. It pinches down. It has a lot of different connections right there.
2. Morning Funnel
T.A.: I really like the access. It pinches down between the river (I like that barrier) and the neighbor's ag field. I'm hunting it in the morning as deer move back to bed in the timber block.
3. Cruising Lane
T.A.: This spot could be good for multiple winds, depending on what deer do. And if that's a marsh between it and the river, even better. Just be careful navigating around it.
4. The Hub
T.A.: Similar to Nos. 1 and 2, that timber connects several other blocks. It's good for different winds. If that's CRP nearby, or if there are dropping oaks close, that could be the spot.
5. All Day, Baby
T.A.: I really like this one. That's the spot for an all-day sit. Elevation is running about 800 to 900 feet. There's a barrier. The river with the high bank to guard the rear. That could be a great rut stand.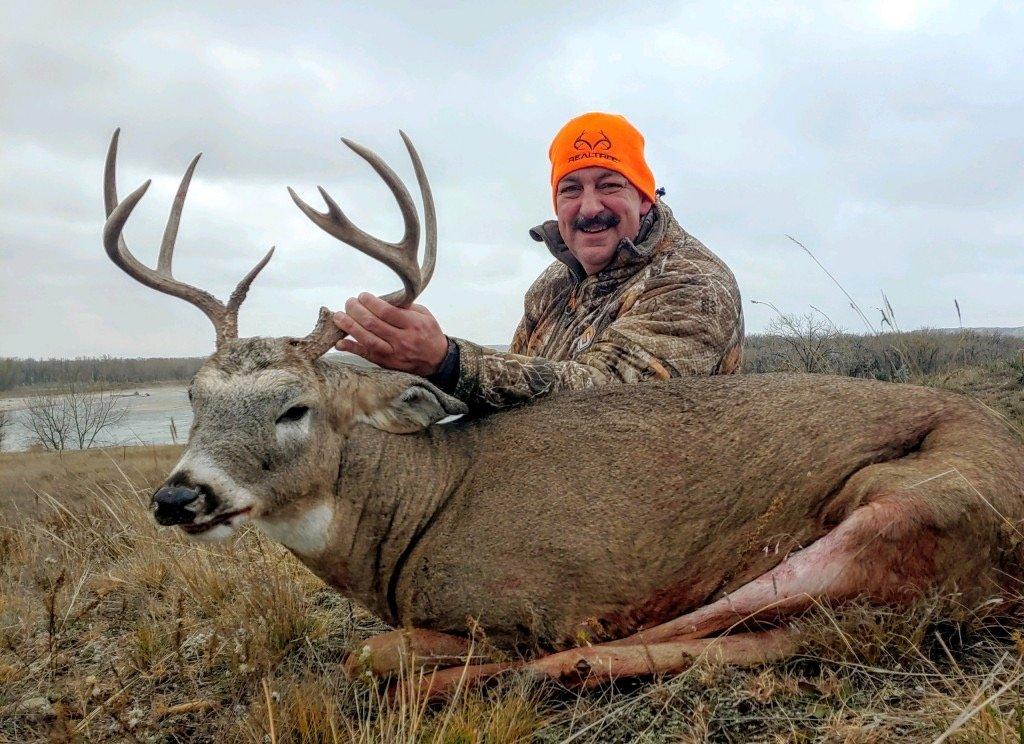 6. Another Pinch
T.A.: Same story here. There's a little field next to it, and the railroad as well. Access is solid. It's another great pinch stand.
7. Pre-Rut Pocket
T.A.: I think this is a great pre-rut spot. It's almost in the same category as No. 1, but on the other end of that area. I'd hunt it with a couple different winds.
8. Middle of the Road
T.A.: This could be a good spot. It's getting farther from the river and it's harder to get there. But for some reason, I like those two fields.
9. Long Walk
T.A.: It might be marsh around there, but it looks like a little pinch. But man, that's a long walk. Might reconsider hunting that of a morning.
10. Big Woods
T.A.: There's nothing really there. It's in the middle of big timber. Perhaps ease through the timber and check it out. That could just be the Hail Mary spot.
Honeycutt really liked the looks of this property scenario, and searched for what appeared to be key features, such as edge habitat (map areas that change in color and texture), likely food sources, potential bedding, etc. Pinch points, funnels, and easy, low-impact access were also factors for most locations.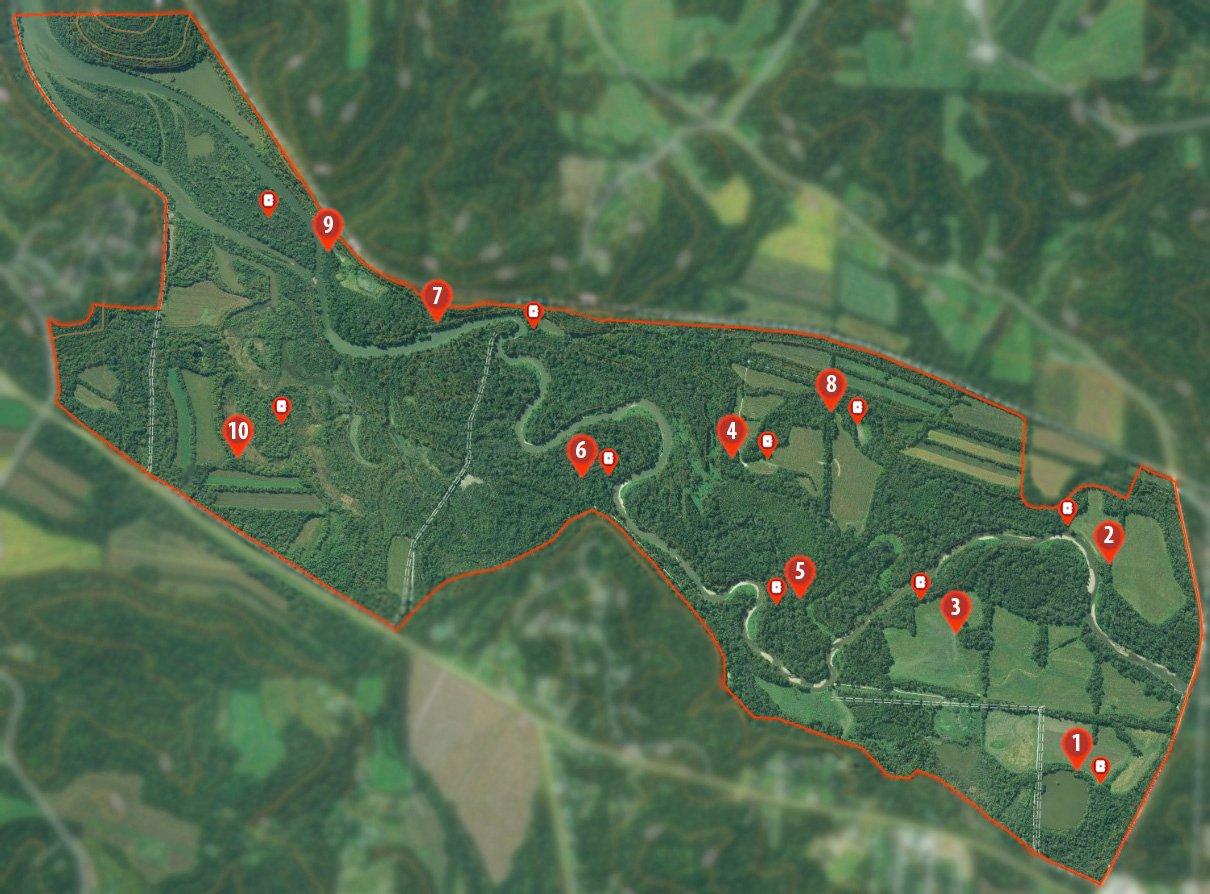 1. Loch Ness Lake
J.H.: With ag fields, a pond, and potential early successional habitat, it looks like a solid sit. I can see whatever comes to that pond, as well as deer that hit the open field. I'd likely approach from the field.
2. Big-Field Fun
J.H.: This stand location monitors two fields and has good access. If it doesn't produce, I might shift closer to that camera next to it.
3. Pac Man
J.H.: I expect deer to come out somewhere along the corner of that field. Circle in and hunt with a good wind. Then, push closer to where the bulk of deer travel persists. During the rut, I'd likely shift the stand to where the camera is located.
4. Marsh Madness
J.H.: This is a dream spot. It appears that several different habitat types (hardwoods, cedars and marsh) meet in one location. That seems to be some really thick, nasty growth, probably full of bedding cover. I'm betting a buck beds on those timbered points that jut out into the marsh.
5. The Peninsula
J.H.: Deer feel protected with water on three sides, and I've watched some big deer walk out of peninsulas. I might consider hunting the mouth of it.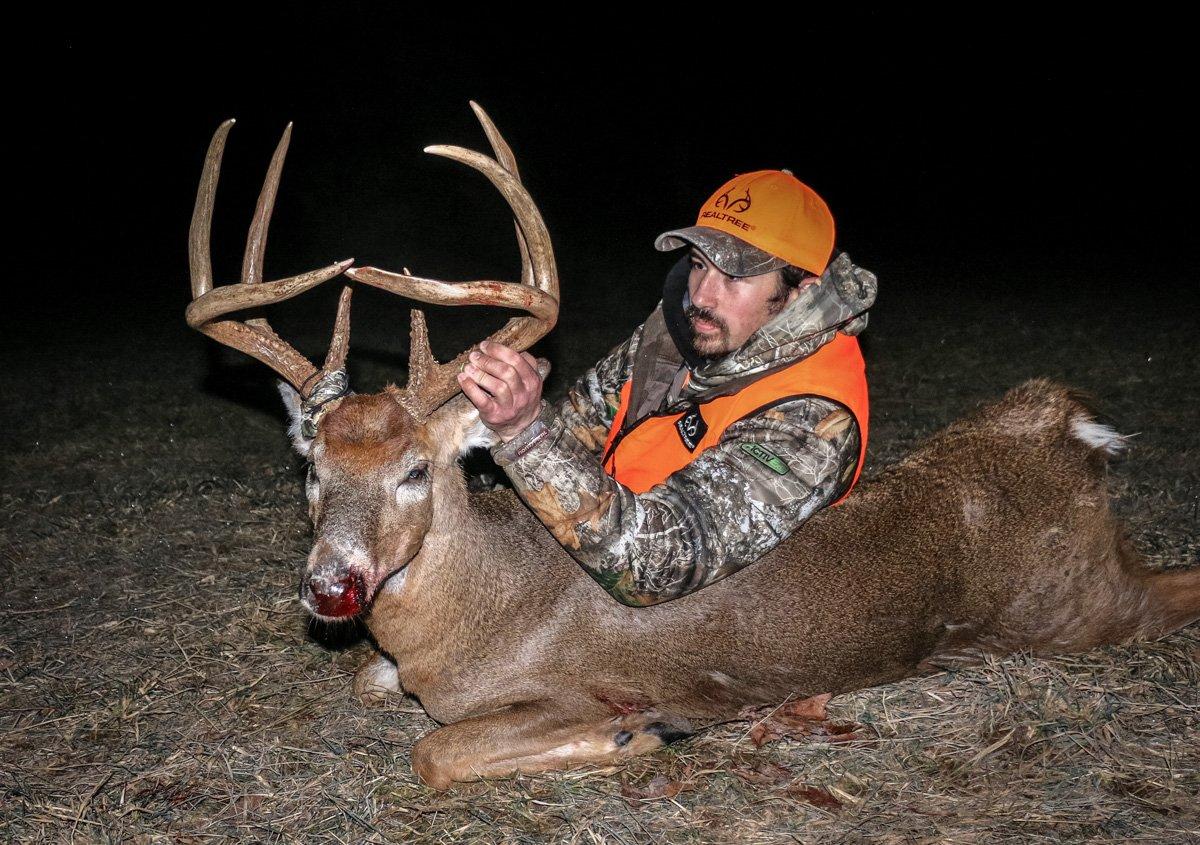 6. The Oxbow
J.H.: Oxbows are similar to peninsulas. The best trail leading out of it could be a winner. Access from the open side and hunt with a good wind, depending on the specific stand location in relation to trails.
7. Pinch Perfect
J.H.: This is one of the most obvious spots on the map to me. It's the perfect rut funnel. Deer might travel back and forth through there from bedding areas to the ag fields.
8. Whitetail Junction
J.H.: This stand location connects seven or eight fingers of timber. With all of that food and staging cover, there must be an epic trail intersection nearby. Deer probably travel this kind of terrain all season long.
9. Swamp City
J.H.: This pinch point catches deer coming out of that bow in the river. Plus, there's some grassy openings or marsh there, too. If that spot doesn't work out, maybe the camera on the island yields a big buck.
10. The Wild Card
J.H.: This area looks chock-full of varying habitat types. God dumped hardwoods, cedars, swamp, CRP and food in a mixing bowl and just stirred. While I imagine deer hitting an oak grove right there, then heading out into those fields, there's no way of knowing where the best spot is until you scout in the field.
Safety Disclaimer: As previously noted, this should serve as an educational tool, aiding hunters to identify key terrain and topographical features comparable to what they might see. These are digital scouting notes on a map for somewhere the hunters have never been, and are meant only to simulate hypothetical approaches for identifying key terrain features. It's almost always impossible to identify potential safety hazards from an app or map. All hunting locations chosen above are contingent on them being safe to access and hunt. Once hunters accessed the property, any tract that looks like it, or any land at all, they should be vigilant in looking for dangers, and adjust stand locations to better, safer areas accordingly. Still, accidents can happen even where obvious or noticeable hazards aren't present. Having a working communication device, telling a loved one exactly where you'll be, using a GPS (offline onX map of the hunt area), hunting with a partner, packing an emergency kit, and other safety precautions all decrease risks. Finally, always follow boating best practices, laws, safety precautions, and wear a lifejacket when accessing hunting spots by water.