Securing the Future of Our Hunting Heritage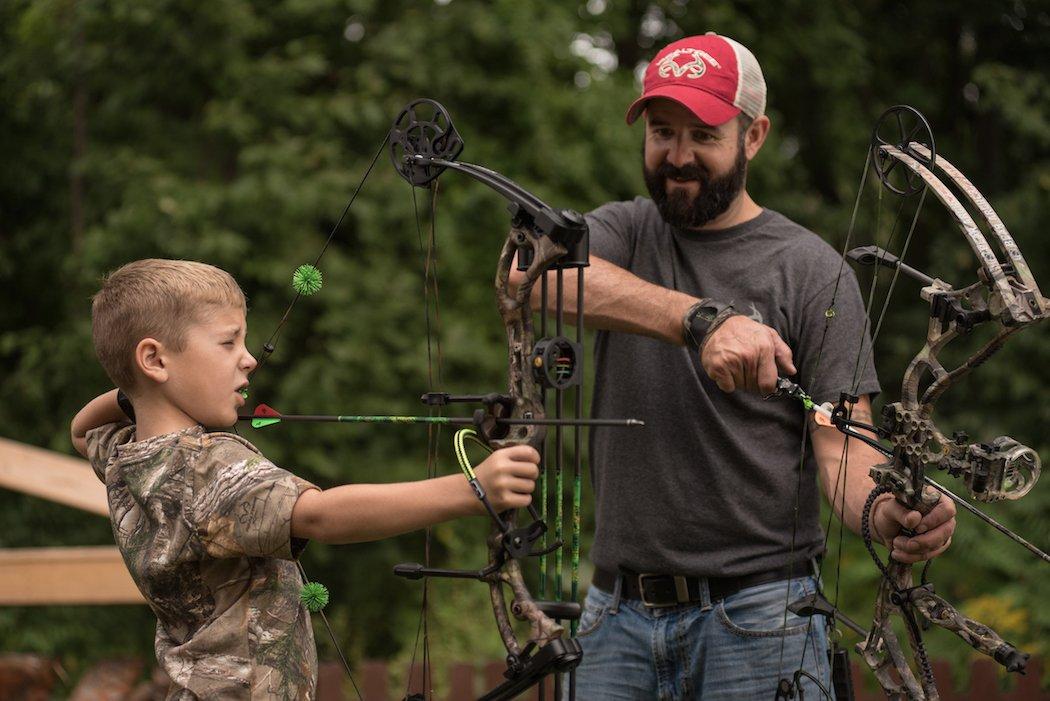 Whitetails Unlimited, with the help of Realtree as a title sponsor, will introduce more than 13,000 youngsters to archery this year through the Kids on Target program. The program consists of kits that are given to youth through a willing mentor. Mentors can be anyone including a NASP coach, a hunter safety instructor, or a parent. The kits consist of two paper targets, the 10 commandments of archery safety, a certificate of achievement, and a medal. A letter to the mentor is also included explaining what the youth needs to accomplish in order to earn the certificate of achievement and medal.
This is a very quick and easy way to introduce a kid to the world of archery, said Whitetails Unlimited Program Services Director Russ Austad. As a mentor you don't need to be certified or even proficient in archery. All you need to do is follow the mentor instructions in the letter and hopefully get a kid hooked on archery.
Whitetails Unlimited also offers a firearm version of the Kids on Target program. The kits come in a 9-inch x 12-inch envelope and can be shipped at no charge upon request. Please call 800-274-5471 for Kids on Target requests.
About Whitetails Unlimited:
Since our beginning in 1982, Whitetails Unlimited has remained true to its mission and has made great strides in the field of conservation. Thanks to more than 475 chapters, 113,000-plus members, chapter volunteers, and corporate sponsors, Whitetails Unlimited has earned the reputation of being the nation's premier organization dedicating its resources to the betterment of the white-tailed deer and its environment. Our mission is to raise funds in support of educational programs, wildlife habitat enhancement and acquisition, and preservation of the shooting sports and hunting tradition for future generations. To date, Whitetails Unlimited has expended more than $94 million on program services and activities that continue to enhance, and ultimately foster, our mission.
Stay connected with us: Facebook, Instagram, Twitter, WTU Website
Contact: Russ Austad, Whitetails Unlimited
Phone: (920) 743-6777, Ext. 102
Don't Miss: 4 Tips for Youth Bowhunters
Are you a deer hunter wanting to learn how to accomplish your goals? Check out our stories, videos and hard-hitting how-to's on deer hunting.