The Midwestern rut is a predictable animal, but most of this season's action happened after dark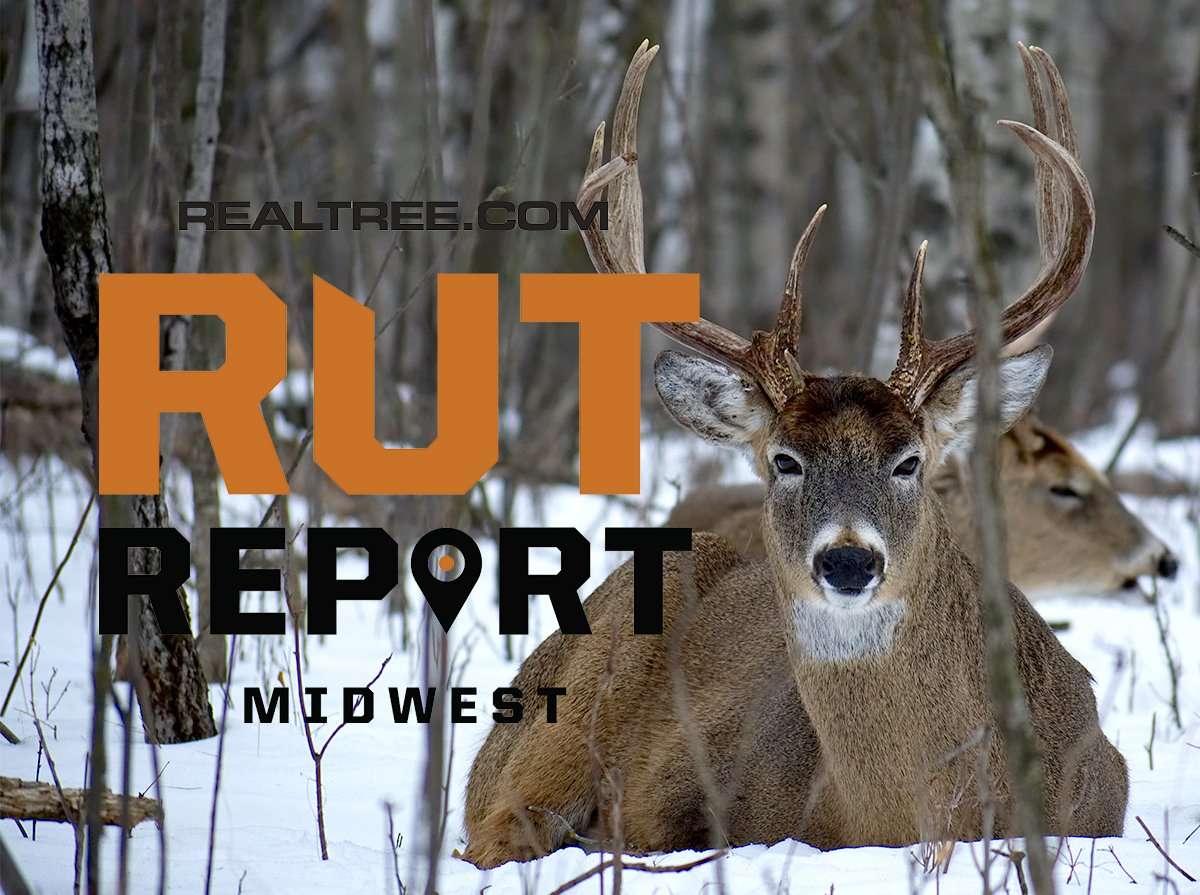 The rut is over in the Midwest, but deer season isn't. While this is our final rut report of the year, we'll still leave you with a little information that will hopefully help you fill that last-minute buck tag.
First, don't rely on any more rutting activity taking place. Some adult does and perhaps a few doe fawns that cycle late will drive what little action that takes place for the remainder of the year. That said, you can't bank on seeing it. When hunters benefit from secondary rut activity, it's usually opportunistic.
It's time to shift entirely to late-season tactics. Bed-to-feed patterns are where it's at, so focus on areas that offer these things. Find overlooked pockets of bedding cover where deer feel safe, and set up between those and destination food sources.
Grigsby Host Mike Stroff agrees, saying it's time to focus on food completely, and that bucks are even grouping back up in Illinois. Own the Season's Art Helin is seeing and saying the same.
All in all, the 2021 rut happened on schedule. Given that it's driven primarily by photoperiod, whitetail conception takes place at virtually the same time each year. Research proves over and again the majority of does conceive between November 10 and 20, with only a small percentage outside that time frame.
Despite that data, the rut can seem to be different from year to year. Warm temperatures and bad weather can cause much of the action to take place at night, or deep within bedding cover where hunters spend little time. That seemed to happen throughout much of the country this year thanks to temperatures that stayed above the annual averages.
Several Realtree pro staffers agreed. Helin, who spends much of his time in Kansas and Wisconsin, concurred. Our rut was a very strange rut this year, he said. Very hit or miss. It was a trickle rut. If you would hit a cold front just right, things were good. Otherwise, cameras were lighting up at night with little daytime movement. Overall, it was a weird rut.
Deadly Passion's Melissa Bachman, who hunts throughout the region but mostly in South Dakota, said the same. Temps were unseasonably warm during the rut, and honestly, I missed a good portion of it as we were up in Kodiak hunting brown bear, she said. We returned November 7 and got right out there. The warm temps seemed to have them moving at night more than usual. We had smaller 3 ½-year-olds cruising and checking out our decoys, but the big boys were hanging low. Bachman ended up having some late- and post-rut success, though, and interestingly, calling and decoying played a big role in that.
This year, the rut happened the same time as always. But how much of that rut activity was seen by hunters seemed to be less than usual. But that's OK. We still have some good late-season hunting left, so don't give up on killing that deer you've been after. There's still plenty of time to get a buck on the ground and in the freezer.
Until next year, have a great late season and a refreshing offseason, and God bless you and your family.
(Don't Miss: Ghost Busters: What to Do When Your Buck Disappears)
Day Activity

Rubbing

Scraping

Fighting

Seeking

Chasing

Breeding