What deer activity are you seeing?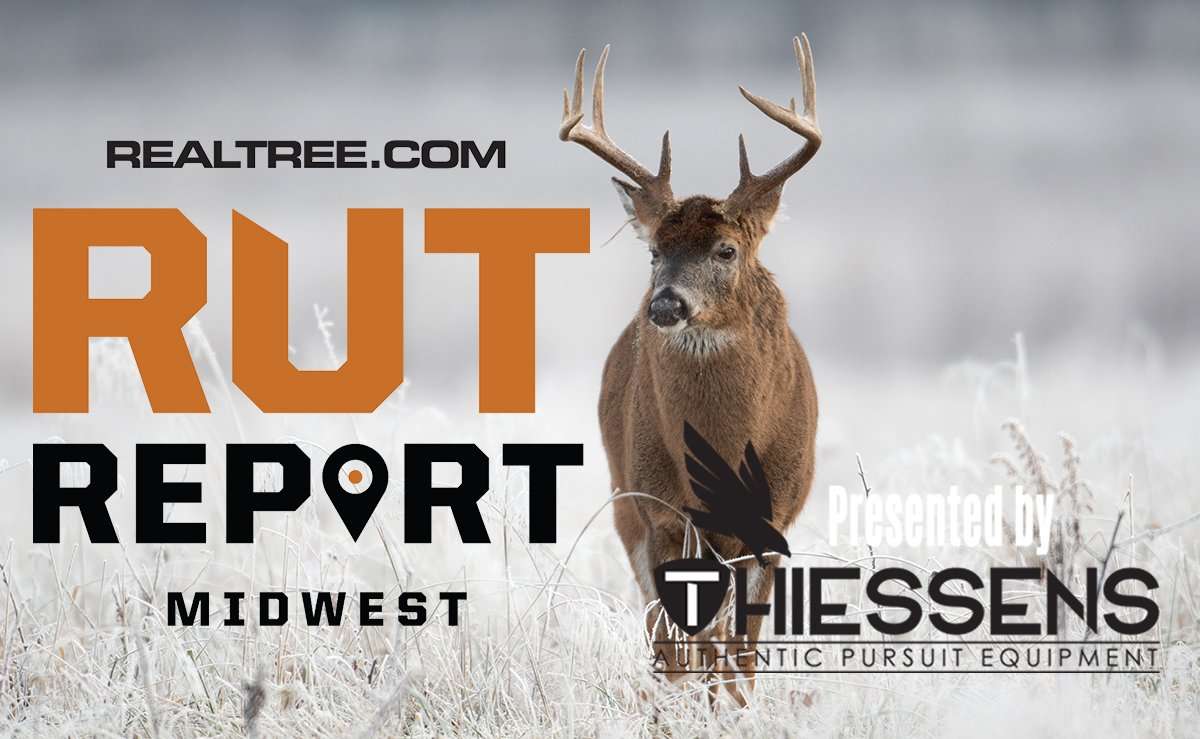 As we near mid-November, the heart of the whitetail rut is upon us. Throughout most of the region, the rut is entering the lockdown phase. However, sparks of activity are still flying. For much of the Midwest, cold and snowy conditions have settled in over the past week. This has does focused on food sources in late-season type patterns.
Kansas
I've spent the past week hunting in western Kansas, where cruising and chasing activity was steady. That changed in the past 48 hours. Lockdown settled in. After bucks breed the does they're with, they'll be back up and cruising again, looking for another hot doe. Right now, 50 to 75 percent of does have been breed or are locked down with a buck. But there are still does accompanied by fawns, so decent activity should continue into the weekend. Fighting has become very aggressive, with broken racks becoming more and more common in the past few days. Classic rut hunting tactics should still be effective for at least the next week, with a buck and doe decoy setup being very effective. Mature bucks should be seeking out the remaining hot does.
Illinois
I spoke with Mike Stroff of Savage Outdoors. He has spent the past week in Illinois, where the action has been on fire. However, lockdown is now happening there as well. Mike said it's hard to find a buck right now without a doe. During this phase, you simply have to be in the right place at the right time. Spending time in the stand is critical.
Nebraska
Melvin Oldaker with Oldaker outfitters in northwestern Nebraska said the rut action is cranking. Bucks are cruising and chasing hard. They're quickly approaching the lockdown phase, too. If you're hunting the upcoming firearm opener in Nebraska, it should be a good one.
Wisconsin
I also talked with my friend Steve Gullickson, who hunts in central Wisconsin. Steve reported that most bucks are locked down with does. That said, some cruising and chasing is still taking place. Temperatures in Wisconsin have been very cold with several inches of snow falling across much of the state. These conditions spurred whitetails to feed heavily on high-calorie food sources. Focus on feeding areas and transition zones between doe bedding and feed. There, you can find bucks accompanying does or seeking a doe that has yet to enter estrus.
Michigan
In my home state of Michigan, the conditions are very similar to those in Wisconsin. Bucks are locked down, but cruising and some chasing is still happening. If you're hunting the firearm opener this weekend, focus on food sources like beans and corn. Does will target these. Also, hunt thick, secluded areas of cover where a buck will hold up with a hot doe.
Overall, there's still plenty of good rut hunting to be had out there. The best tactic right now is spending as much time as possible on stand. Good luck out there and stay safe.
Don't Miss: How to Hunt the Phases of the Rut
Check out more stories, videos and educational how-to's on deer hunting.
Day Activity

Rubbing

Scraping

Fighting

Seeking

Chasing

Breeding