What deer activity are you seeing?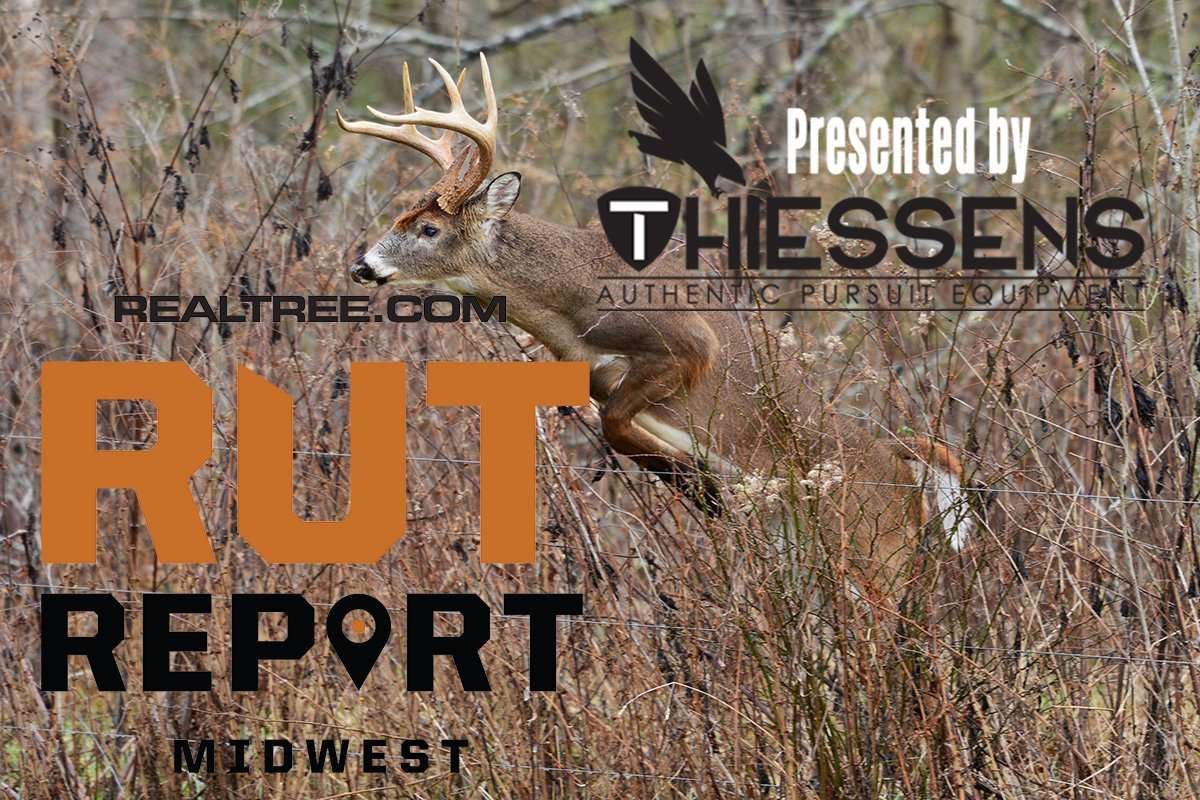 A major cold front recently swept across the Midwest, and deer are feeding with a purpose as a result. Unfortunately, the cold weather won't last. A big warm up is forecast for much of the country. It will set in by the weekend and into next week.
Kansas
I talked with Haeden Henderson of Tamarack Outfitters in Western Kansas. He reported a total drop-off in rutting behavior in the past few days. Henderson also reported that whitetails are moving a bit earlier in the evening since the end of the Kansas firearm season. The movement has been good during the first hour or so of daylight, too. The primary food sources right now are winter wheat, cut milo and cut corn.
Iowa
Cole Winther of Southwestern Iowa Outfitters reported recently seeing five bucks tailing one hot doe. This confirms that there are still areas where a few hold-out does are getting attention from bucks. Overall, Winther said that grains are the main draw for feeding deer right now, and most movement is happening in the late afternoon.
Ohio
I also spoke with Ohio Division of Wildlife deer biologist Clint McCoy. He reported that overall activity had slowed down in the Buckeye State. However, there is still a chance to find a mature buck seeking out the final does and doe fawns of the year that have yet to breed. McCoy also noted that, due to the wet spring and lack of crops planted this year, anywhere food is available right now, including bait sites, is drawing a lot more deer than in typical years.
Michigan
In my home state, daylight movement increased over the past week with a few sightings of bucks checking young does. As with most of the region, evening activity is consistent in the last hour or so of daylight. Morning movement increased recently, too. While flickers of rut activity are happening, bucks have started to group up again, feeding together regularly. Standing beans and cut corn are getting hit hard, but that trend — just like the cold weather — won't last. Warm weather is coming, and deer will soon target remaining green food sources.
Region as a Whole
Overall, a few sightings of fleeting late-rut activity are being reported, but they're extremely rare at this point. Bed-to-feed patterns are the obvious strategy right now, with movement happening in the last hour or so of daylight.
If you're still trying to fill your buck tag, or simply to put a little more meat in the freezer, there's still time. The warm weather that's forecast for the next week isn't ideal for getting older bucks on their feet in daylight, but they still need to feed. I expect to see a major shift in food sources when temperatures rise. Focus on winter wheat and green food plots instead of grains, and don't rule out a morning hunt if you can intercept deer moving back to bed from a feeding area.
Good luck to all of you who are still hunting, and have a very Merry Christmas!
Don't Miss: Kill a Late-Season Stud in 5 Days
Check out more stories, videos and educational how-to's on deer hunting.
Day Activity

Rubbing

Scraping

Fighting

Seeking

Chasing

Breeding