The early-season action has been great both in the timber and on green food plots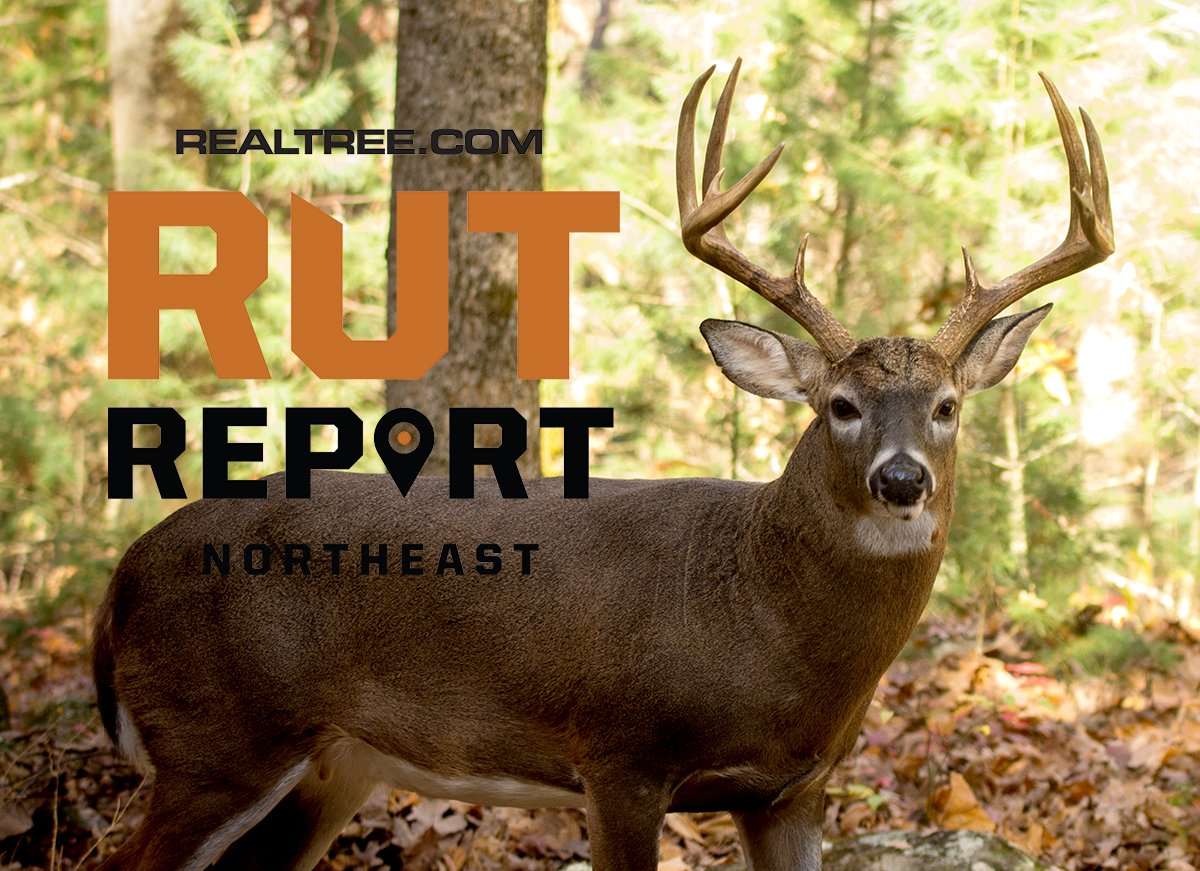 Food is the mood this week with numerous reports of significant deer activity on or near food sources. A number of the Northeast's reporters detailed bucks and does packing on the nutrition, as single comers and in groups, and hitting a wide variety of food sources. With cooler-than-normal temps across much of the region and some heavy rains, deer activity was high through most of the week. The resulting cornucopia of weather conditions had hunters rocking everything from short sleeves to insulating layers depending upon the day. However, deer were on the move no matter what the conditions.
Both rubs and scrapes are starting to dot field edges, timber seams, soft edges, and thicker areas, but frisky behavior is almost non-existent in favor of food. Bucks and does continue to use the same areas without much acknowledgement of each other in the process. Despite the rollercoaster in weather and lack of rut behavior, several stories of success on bucks and does have come in, including two from opening day in New York. Gus Congemi recounted his late morning encounter that resulted in the harvest of a wide 8-point that slowly fed from a thick swamp through an acorn flat. Gus's fatal shot brought the buck down in a short distance, all before noon on the southern zone bow opener. In contrast to that story, where there was a bumper crop of acorns, there has been additional commentary about the lack of mast in several other areas.
Green food sources are attracting numerous deer and accounting for strong early season sits with abundant deer sightings. Another story shared how a nearly 140 buck fed hard on a food plot with an audience of multiple other bucks and does before stepping into range of the unnamed hunter. His well-placed arrow brought the buck down in sight. His report accounts back-to-back years where he notched a tag on a larger-than-average buck on opening weekend, while sitting over the exact same plot.
Similar tales were echoed from Pennsylvania where a group of hunters reported seeing several good bucks working green food sources morning and evening during the opening week with activity well beyond the fringes of daylight on cooler days.
Much of the area anticipates a warm-up to more average temperatures during the middle of this week, which could impact sightings and activity. This, combined with the potential beginnings of the infamous October Lull could dramatically slow what's been a strong start to the 2022 season. Meanwhile, whispers of fears of the return of warm weather just in time for the rut have come from more than one of the Northeast's group of reporters. I can only echo their sentiments. In the meantime, we'll ride the lightning, take in the rainbow of northeast color, and continue to enjoy the predictability of the early season activity.
(Don't Miss: The 5 Best Stand Setups for Pre-Rut Bowhunting)
Day Activity

Rubbing

Scraping

Fighting

Seeking

Chasing

Breeding