Buck activity is increasing by the day, even if the forecast hasn't been ideal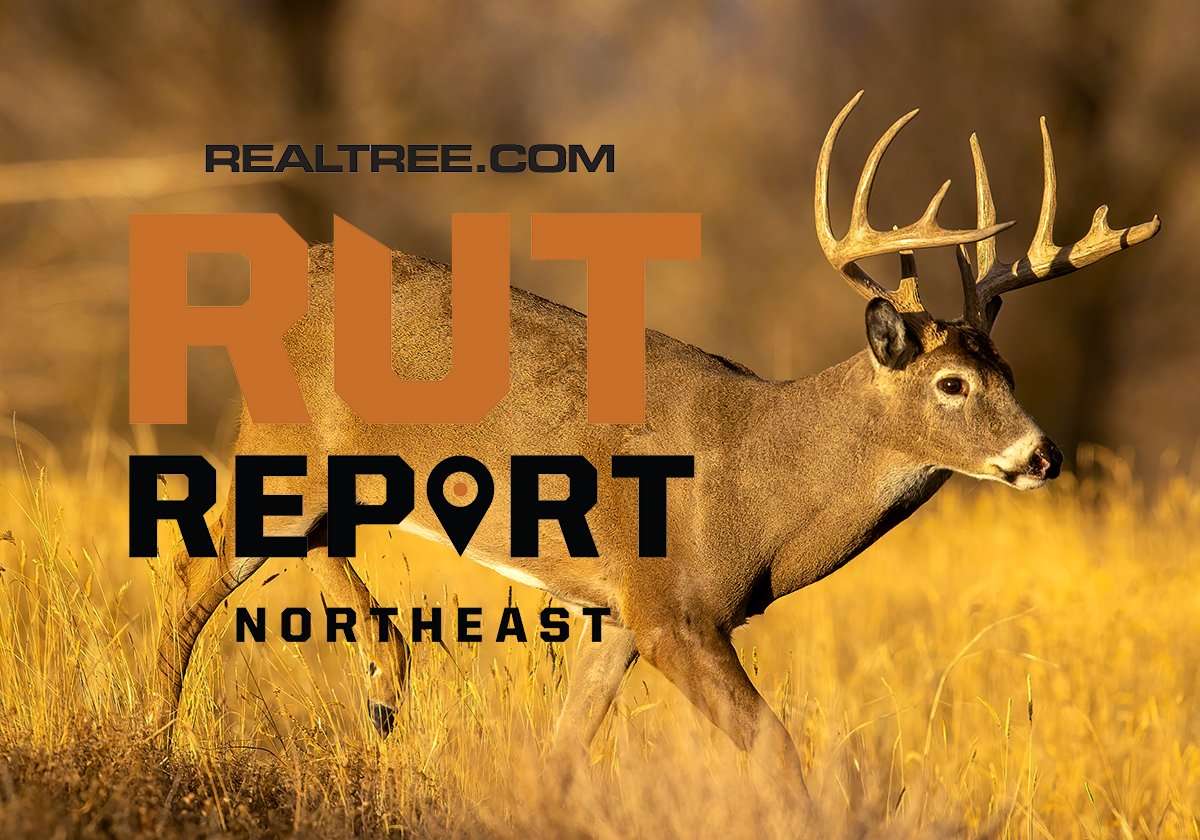 Stand guard because the gates are opening.
This past week found the Northeast paying interest on the debts of cooler temps for the majority of September and October. With temps above normal and pounding rain in some areas, one would expect diminished reports of rutting activity. However, the show must go on and the deer movement, especially that of bucks, is ramping up with each passing day.
From Maryland to Maine, this week's reports all noted the entrance of true rutting behavior. Rubbing, scraping, seeking, and chasing all took a hockey stick curve upward — even in the face of less-than-desirable weather conditions. This morning I watched buck after buck after buck work a thicket within the timber in search of a receptive doe. One by one, they marched along with steadfast resolve to find a mate. One such buck was a monster-bodied 4+ year-old whose rack was less than impressive, so I gave him the pass. Meanwhile, a wide-racked 3-year-old got my heart pounding, but lived to see another day. In total, I let seven bucks walk between 9:20 am and 11:10. With family commitments and work driving me out of the timber, I was remiss in my exit during such a high level of activity. Given the opportunity, I would have sat all day in hope of an extension of the morning's activity, even as temps rose from 27 in the morning to almost 70 by midday.
As detailed by a number of our respondents, bucks are keeping active and does are still hitting food, so we're in the midst of a best-of-both-worlds scenario in most areas, with activity and visible animals at an extremely high level.
One of the best overviews we received this past week came from Maryland: 3.5-year-olds are pushing does around in the fields in the evenings while does are still focused on feeding. In the mornings, mature bucks are on their feet right at light or just before light. Most movement in the mornings has been through the timber or strips of timber between fields. Otherwise, not much morning field activity. Young 1.5- and 2.5-year-old bucks are running everywhere and 3.5-year-old bucks are boasting and locking up, but the does want nothing to do with it yet.
Warmer-than-average temps are again impacting the majority of the region for the next week. However, this is still the time of year when anything and everything can happen in the whitetail woods. Just a few days ago the National Deer Alliance's Kip Adams made a post on social media detailing nighttime temperatures in the 50s, and how out of the ordinary that was. However, he went on to say how this is the time of year when whitetails do their things and if you're not in the woods to witness the rut, then there's 100% certainty you won't get to experience the rut. This couldn't be closer to the truth. Whether you take to the woods with a rifle or a bow, there's plenty that can happen, but we need to be out there to make it happen! So, no matter what the weather man says, now is the time to be in the woods! And look on the bright side. You won't need handwarmers for just a little while yet.
(Don't Miss: How to Hunt the Phases of the Rut)
Day Activity

Rubbing

Scraping

Fighting

Seeking

Chasing

Breeding