What deer activity are you seeing?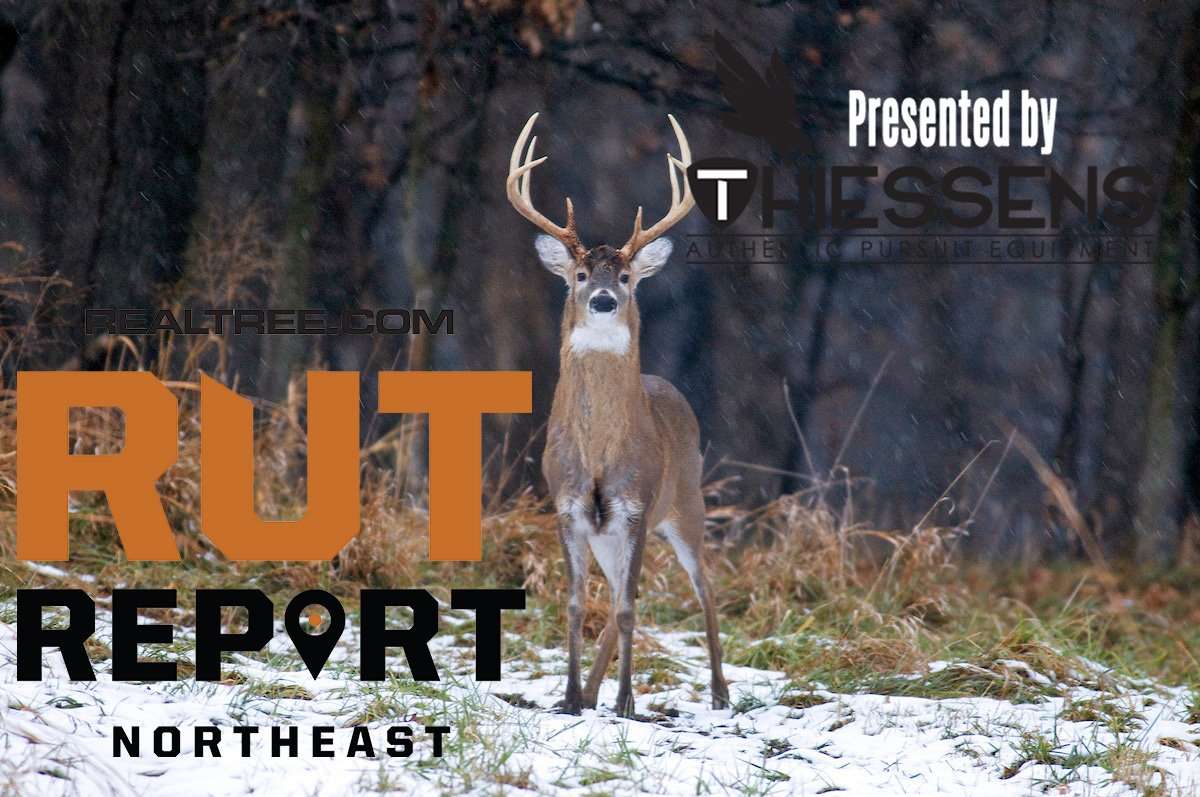 This time of year produces some tough deer hunting, but with a caveat. In situations with unpressured bedding, good food and cooperative weather, it's often the best time to catch a big buck on a daylight pattern.
West Virginia
I spoke to Todd Varner, a longtime, successful bowhunter who lives and hunts in West Virginia. He said the hunting has been tough. The majority of deer are feeding on winter wheat and any browse they can find. Deer movement has been subpar at best. Deer are mostly on their feet the first and last hour of legal shooting light. This makes it difficult to lay eyes on a mature buck. Varner did mention that a popular community scrape in one of his plots recently opened back up. but it's mostly freshened by after-hours visitors.
Pennsylvania
It's a similar story in Pennsylvania. Deer activity has been slow and movement has peaked the first and last 30 minutes of legal light. Popular food sources have been winter wheat and cornfields. There has not been much for rut activity, such as scrapes and rubs.
New Jersey
I spoke with big-buck-killer Brian Cronk. Overall, deer activity has been OK, with a little burst of rut sign over the past week. Cronk recently spent some time out scouting. He noticed some fresh rubs and scrapes popping back up. Deer have cleaned up the majority of acorns and have switched their focus to mostly cut cornfields. Brian believes they have a high doe population and the recent rut sign could be due to a few leftover estrus does and doe fawns entering it for the first time. Early morning activity has really slowed down now, but midday and just before dark have been pretty good. Cronk also mentioned he was able to help a youth hunter tag a nice buck, which moved at last light.
Maryland
I checked cameras recently. That, paired with in-the-field sightings, lead me to believe overall movement really fell off around November 30 in central Maryland. We recently received a slight cold front that helped some, but the weekend will warm back up.
Region as a Whole
Late-season patterns have settled in for the Northeast. Unpressured bedding and quality food sources are the one-two punch you need to score on a buck now. Trail cameras and long-distance scouting can help confirm trails deer are using to get to and from these locations. Overall activity has been slow the past week, but colder weather should move in early next week. That will likely get deer on their feet.
Don't Miss: Kill a Late-Season Stud in 5 Days
Check out more stories, videos and educational how-to's on deer hunting.
Day Activity

Rubbing

Scraping

Fighting

Seeking

Chasing

Breeding