The final days of hunting season are in sight, but good food sources are still producing action right now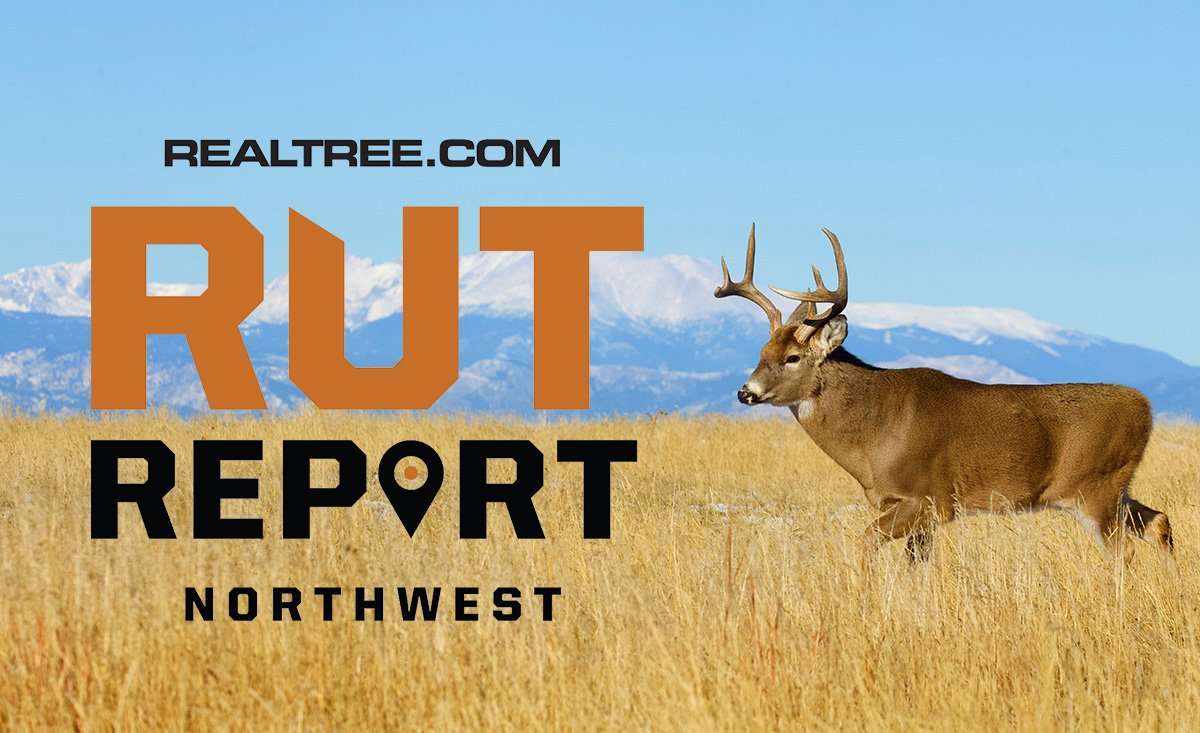 Washington
There are still some units open for bowhunting in eastern and northeastern Washington (and tags are sold over the counter), so last-minute whitetail opportunities are still available in the Northwest. Look to Washington units 105, 108, 117, 121, 124, 127, 204, 209, 215, 233, 243, and 373, which close December 15, and units 145, 163, 178, 272, 278, which close December 8.
Currently bucks are still rutting in this part of the world, but festivities are tapering off very quickly, especially as you travel north and closer to the Canada border. Scrapes seem to have gone dead, though this may indicate bucks are camped out on does, awaiting their last opportunity to breed for the season. Watch scrapes closely, though, as they may come back online as the very last does come into estrous and desperate bucks come around looking again.
Also keep a close eye on any available food sources, as temperatures are beginning to become frigid. Too, after rutting activities come to a screeching halt — any day now — bucks will be seeking nutrition to put some weight back on lost during the past couple of weeks. This makes baiting especially productive (legal in Washington), so begin laying it on now to assure you are ready for this inevitable shift in priorities. Alfalfa bales are good (though elk will consume much of it) as its wide-reaching scent pulls deer from longer distances. Once deer begin to show up grain is the way to go, and that will slow the elk down somewhat.
More storms are arriving for the weekend, making deer especially vulnerable to feed stations.
(Don't Miss: The Best Hunting Gear for the 2020 Holiday Season)
Idaho
Having spent the last few days on stand, investing in all-day sits, it appears the rut is beginning to wind down quickly in northern Idaho. I'm seeing mostly unaccompanied does, and buck activity on cameras has been somewhat sporadic. This isn't to say some isolated rutting activity isn't likely to be encountered. Today (December 1) is the last day of season in a majority of the most popular whitetail units, though far-northern units like 1 through 7 and 9 will remain open through December 24. One good way to score a big buck now is to stake out obvious migration corridors (beat-down trails in snow), as accumulating snow will begin pushing deer from higher elevations.
Weather is now turning brutal, requiring your best cold-weather togs and all-days sits. If you can manage to find any natural food sources, there you will find deer. The obvious answer is any remaining agricultural waste and apple trees still clinging to their fruit. Also look to less obvious spots, like cattlemen's feed pastures, haystacks, or even deer traveling into suburbia to find corn offered by well-meaning people who feed deer recreationally. These are highly challenging times in Idaho, where baiting isn't legal, but the right combination of food and light hunting pressure can still bring rewards.
Longtime Realtree.com contributor and archery expert Patrick Meitin lives in Idaho and has bowhunted big game all over the world.
Day Activity

Rubbing

Scraping

Fighting

Seeking

Chasing

Breeding