What deer activity are you seeing?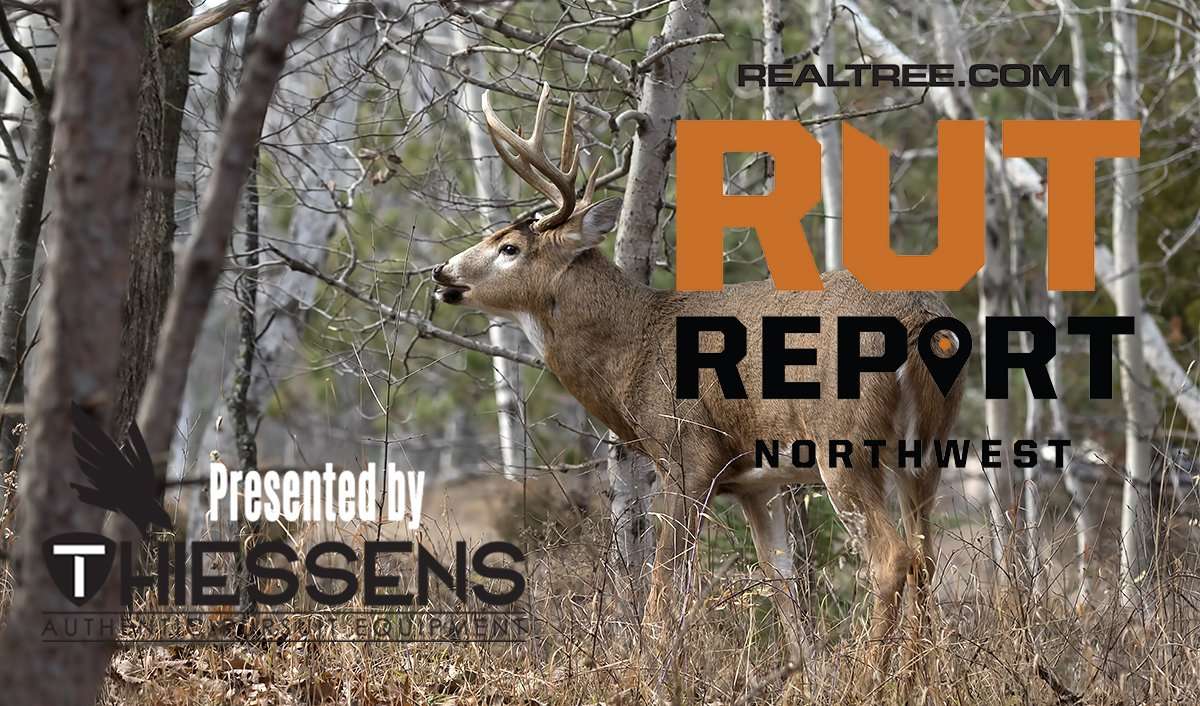 Things happen a little later in the Northwest than the Midwest. That's evident. Here, the pre-rut is hitting its peak just as other northern states enter the lockdown phase.
Washington
Dale Denny, owner of Bearpaw Outfitters out of Colville, Washington, said his guides are observing multiple bucks chase does. They haven't witnessed any breeding yet, though. Bucks are ready to roll, but the does are still a bit reluctant. With some northeastern Washington units now opening for bowhunting, the stage is set for wide-open action.
Farther south (closer to Spokane), trail cameras are revealing increased daytime buck movement. Older age-class bucks are showing during legal shooting hours, signaling that the rut has officially kicked off. The oldest bucks are still hugging the edges of legal shooting hours, but they're appearing during legal hours nonetheless. One camera, set on video mode and aimed at a major community scrape, revealed visits from all age classes of bucks and does, with younger bucks nosing does aggressively.
Idaho
Trail-camera activity has picked up noticeably, with 150 to 200 images captured weekly in some spots, in comparison with the dozens being captured a couple weeks ago. Mountain roads are littered with dead deer.
Apple trees have held on to their bounty much later than usual. Record-low temperatures in October froze many of them in place, not allowing the drop to occur. Deer are still checking out these spots, as the occasional piece of fruit is shaken loose during high winds. Giving these trees a good shake certainly increases traffic beneath them.
Last week, bucks moved best during evening hours. This week, there was no discernible pattern, with bucks appearing during prime morning and evening hours. However, during evening hours, bucks seem to be the first to arrive, looking for that first receptive doe. Many fully mature bucks are also appearing during midday. One of the highest-scoring bucks captured this week appeared at 1 p.m. It's time to be in the field hunting or sitting a treestand every available hour. This weekend should be prime for big-buck movement. Cooling weather and slight moisture should encourage even more movement.
Montana
Keith Dvoroznak, founder of Ripcord Arrow Rests who lives in the Dillon area of southwestern Montana, said he witnessed some hard-core fights between dominate bucks. Bucks are obviously in the opening acts of the rut. He also said that he's only observed a small amount of chasing. These pre-peak stages of the rut are normally the best time to catch a trophy buck cruising.
Wyoming
Dustin DeCroo, of Bighorn Outfitters out of Buffalo, Wyoming, said deer in his area are starting to break loose a bit. He and his guides have been in the field daily. Colder weather has helped boost deer activity. They're seeing a lot of bucks cruise the landscape, with new arrivals seen daily and many mature bucks moving in broad daylight. Scrapes and rub lines are expanding, too. Several of their hunters tagged impressive bucks last week when rut activity was just beginning to trickle in. He said things are really rocking now, and this weekend should be one of the best of the season.
Don't Miss: How to Hunt the Phases of the Rut
Check out more stories, videos and educational how-to's on deer hunting.
Day Activity

Rubbing

Scraping

Fighting

Seeking

Chasing

Breeding