Main event still weeks away for Southwestern muleys, whitetails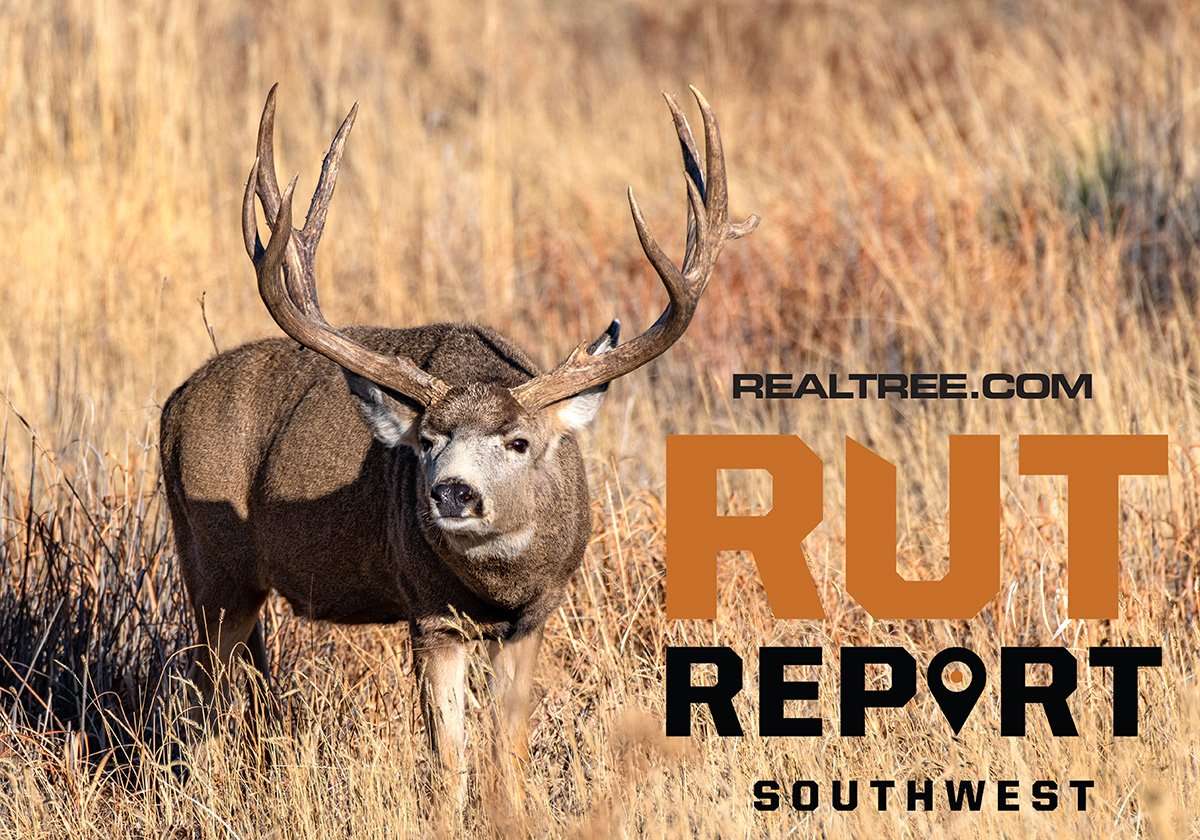 For most of us hunting out West, the elk rut is either over or darn close. Bugling bulls make for a special time of year, and we all look forward to it. When it's good, it's amazing. When it's bad, you feel like you got screwed out of a month of your life. The elk rut was all over the place this year. I heard some great success stories, but I also heard complaining about no rut, late rut, and a quiet rut. In Colorado I personally witnessed both sides. In one of the most consistent spots I hunt, the rut just never really came on. It happened; it just didn't happen how I like it to happen. The bulls were quiet and stayed in the thick stuff, which made my life a little more difficult than I thought it needed to be.
But as I moved north in the state to guide some different units, I got into some great rut activity in early October that lasted until around the 12th. But the elk are in the past, and now it's time to focus on deer. Currently the only deer I know of in this region that are doing much, rut-wise, are the coastal blacktails in California's A zone. My buddy Lucas Paugh, who resides in that general area, sent me a video just this morning of two very good bucks beating the snot out of each other. The hunters with a late archery tag in zone A should be having a great time with it being near or just past peak rut for that area. The rest of the deer in the state generally follow suit, with the rest of the est rutting in November and in some cases, December.
In Colorado, Utah, and Nevada, we are either in or preparing for the dreaded October lull, where it seems as though all the mature mule deer dig a hole and bury themselves until the ladies are good and ready. During this time, you might see some young bucks start to show some rutting behavior, but it's all a farce. You will have to watch forkhorns spar for a couple of weeks while you wait for the grown-ups to emerge from whatever hole they have been in.
A good buddy of mine just returned from a mule deer hunt in Nevada, where turning up a mature buck proved to be quite difficult. He is a skilled hunter and was in a good unit that tends to produce a few really good bucks every year, which leads me to believe that the lull has already set in for that area. We will see what it produces on the later hunts.
Elsewhere in the region, from Arizona and New Mexico to Texas, the rut is still a good way off. The northern parts of those states could start to see activity in the next few weeks, but I suspect for most of us, we won't have to worry about much rut activity until after the full moon on Halloween.
Miles Fedinec is a recognized big-game authority. He's been a hunting guide and consultant, specializing in mule deer, elk, and antelope, his entire adult life. When he's not living in a tent, he calls Craig, Colorado, home.
Day Activity

Rubbing

Scraping

Fighting

Seeking

Chasing

Breeding