Rack Report Details
Buck:
160-class 12-point
Time of Year:
November 2010
Place:
Southern Michigan
Weapon:
20-guage shotgun Shotgun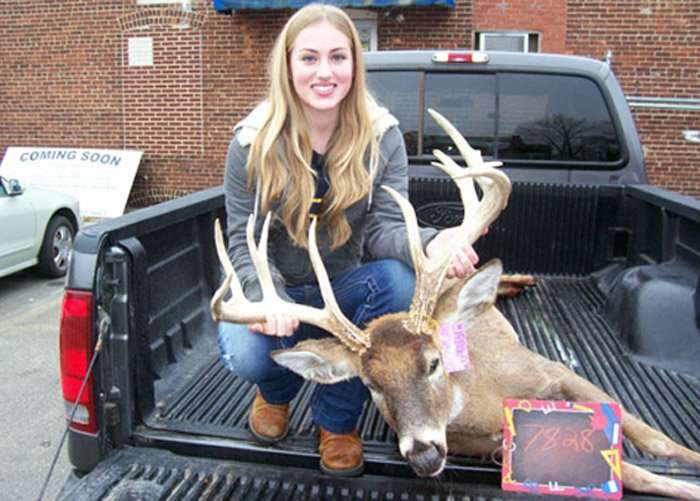 Tennessee is not known worldwide like Illinois for producing record-book whitetails, but after seven years of being under a three-buck management plan, the trophy potential is looking up for the Volunteer state. The buck Mike Barker of West Tennessee shot at the beginning of the second 2010-2011 gun season is a prime example.
Barker is in a unique situation since he and his wife, Jodi, control and manage almost 5,000 acres of prime farm ground that's managed for quail hunting. The farm, called High Cotton Hunting, has hundreds of acres of food plots and even more acres set aside with native grasses. It's ideal for the growth and survival of the native quail population. Of course, whitetails flourish in this type of habitat, too. The equation that Mike and Jodi have put together allows a lot of the area bucks to reach maturity.
On Dec. 19th, Mike was heading to a portion of his farm that he hadn't been on in awhile but had heard buzz in the local community about a giant buck that had been hanging out in one of his cut bean fields. The rumor was that this reindeer looking buck was in the field every morning at daylight with a group of does and, like most mature bucks, seemed to vanish just after daylight.
On this particular morning it was super cold with frost covering the bean field like a dusting of snow. Just before the light was starting to crest the eastern horizon, Mike had made his way up a fence line to take cover in a hedge row that would allow him to see the whole field. He wasn't sure where the big deer was entering and exiting the huge expanse of open country. Interestingly, Mike had this area of the farm laced with trail cameras, but had never set eyes on the big deer he was looking for. Just goes to show how reclusive a mature buck can be.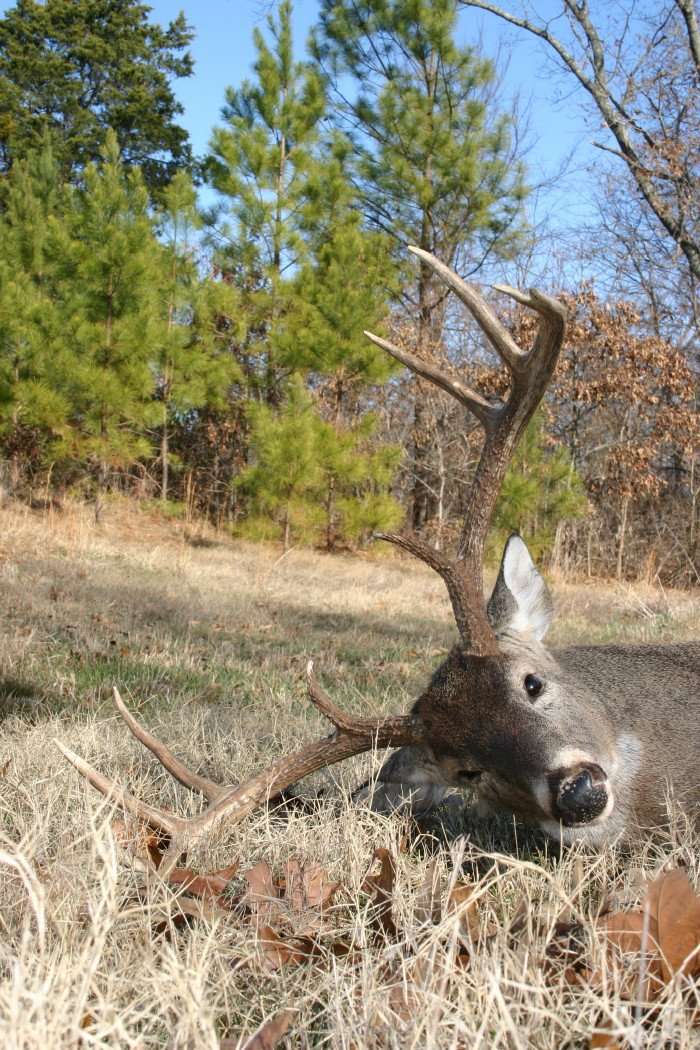 As soon as it got daylight, Mike could see deer skirting the edge of a big levy several hundred yards away heading out of the field. He threw up his binoculars to see that it was five does and what looked to be a super-wide, typical 10-pointer. Unsure if this was the buck that everyone was talking about, but pretty sure that it was a shooter, Mike checked the range and steadied his rifle on the deer's left side.
After the shot, Mike lost sight of the big deer as it quickly ran into a stand of tall native grasses. He was pretty sure he'd hit the buck, as it ran in a different direction than the does after the shot. Giving the deer a few minutes, he took up the blood trail. After 20 minutes, he recovered the buck, which sported a 28-inch inside spread and a gross score of 163. It was definitely the same deer that had the local deer hunting community buzzing.

Watch all the latest video episodes