Rack Report Details
Buck:
196 5/8 inches
Time of Year:
January 2013
Place:
Southern Iowa
Weapon:
Muzzleloader Muzzleloader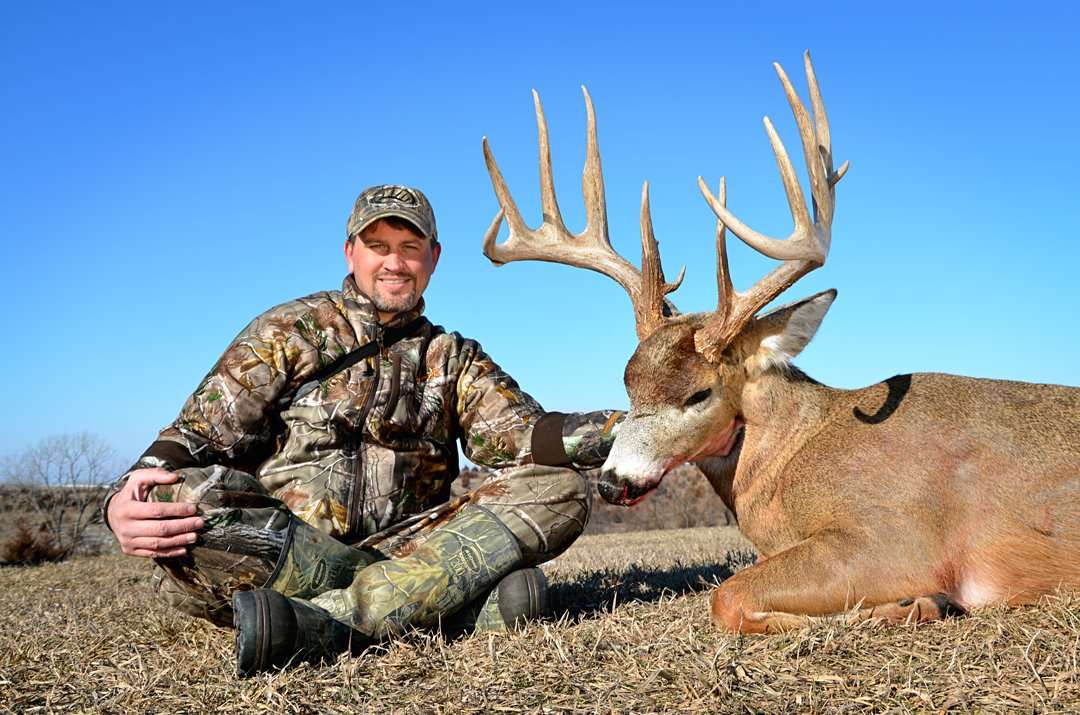 Whitetail Properties' Owen Reigler has had a lucky couple deer seasons. Last season, he was hunting near a food plot on his southern Iowa farm on Jan. 2 and had his pick between a 180-inch, split-G2 buck or a slightly smaller, but old warrior buck that had eluded him the past three years. The older buck got shot. But that left the split-G2 buck to grow another year.
Reigler had seen the split-G2 buck before. He'd watched the buck grow from a 120-inch 2-year-old, to a 155-inch 3-year-old, to that 180-inch 4-year-old through trail camera photos taken on his farm. After killing that older buck last season, Reigler set out to learn as much as he could about the habits of this buck.
The deer stayed around Reigler's farm for a couple more weeks and then vanished, like it had the previous two years. Reigler believed that if the buck was alive in mid-December this year, as a 5-year-old, there was an excellent chance it would return to the farm, just like it had the previous years. It's not the pattern I would have picked, but one I would gladly take, nonetheless, he says.
Reigler stayed away from the farm during shotgun season this year, instead waiting until the close of the season to check the trail cameras. The split-G2 buck had survived another year. Reigler had photos of it on Dec. 10 and Dec. 19. Both photos were taken late on Sunday evenings, after weekend gun pressure from neighboring farms had settled.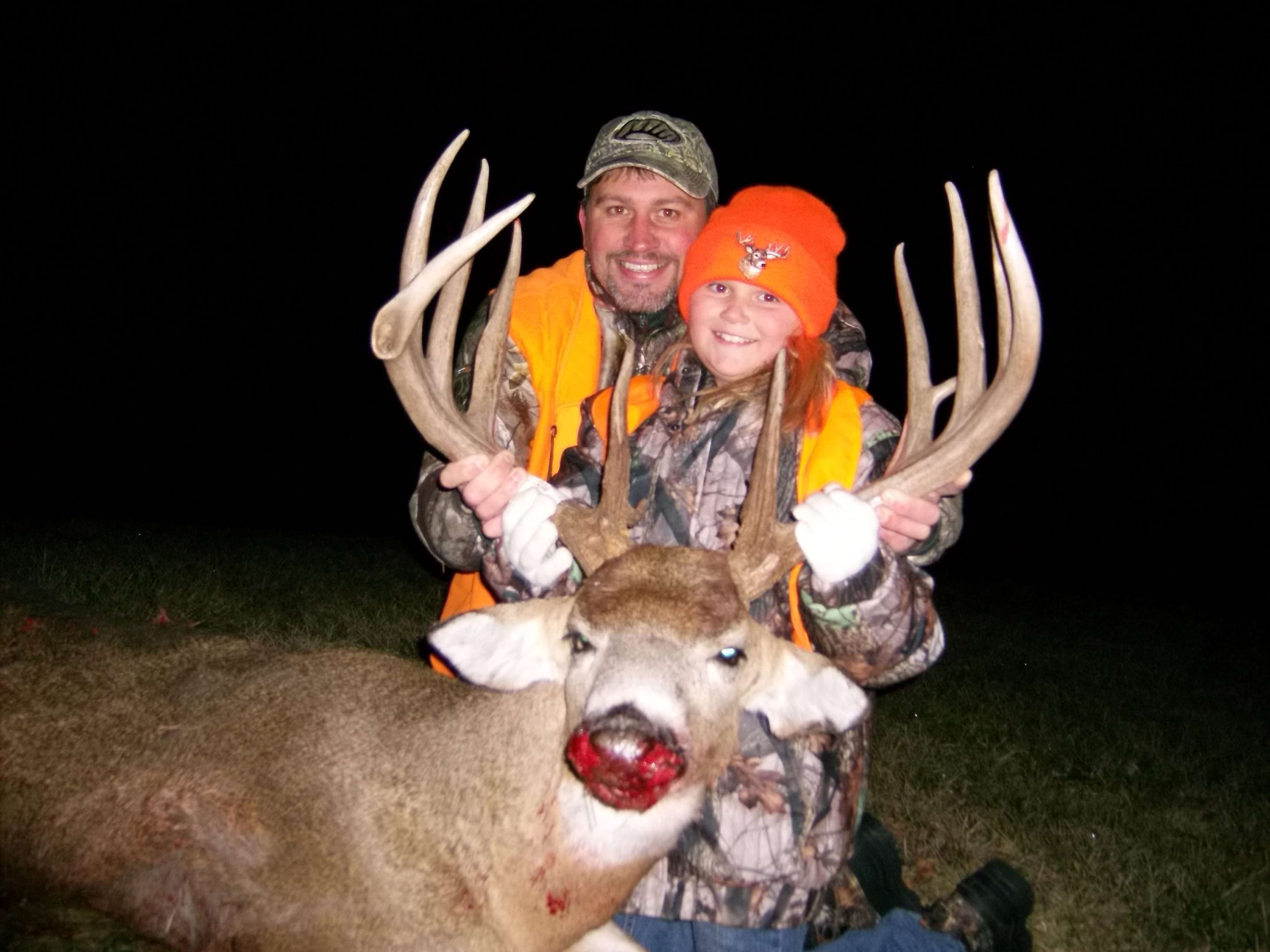 Now I knew he was back and he had blown up into a world-class buck, Reigler says. He might just be the best buck of my life. The plan was to wait for the right conditions and try to catch him on the same food plot as he was seen feeding on last year.
But sometimes the best of plans don't go completely as planned. Reigler's 8-year-old daughter, Paige, was visiting for Christmas and he had planned to take her deer hunting as well. But Paige became very sick. She was flown to a pediatric intensive care unit in Des Moines and diagnosed with type 1 diabetes. After four days in the hospital, she was able to return home.
I wanted her to get her first deer ever, Owen says. I wanted that even more than me shooting the buck of my dreams. Unfortunately, someone higher up had a different plan. She didn't feel up to going hunting, but she knew how bad I wanted a crack at that split-G2 buck. So she was sweet enough to encourage me to go.
Owen decided to go on a short hunt one evening. He sat in his ground blind that was set up over some standing beans and corn. It was about 25 degrees with high pressure, and the moonrise had been just before sunset on the previous days - ideal conditions for deer activity. He had been sitting in the blind for about an hour and a half when the action started.
Several bucks and does were feeding in the beans, he says. And the split-G2 buck walked out near them. I thought I would have some time to get the camera set up and everything, but about 15 seconds after he walked out, something spooked them all and they ran. So what would have been a 120-yard shot, quickly turned into a 200-yard shot with a snap of the fingers.
The buck ran about 100 yards, but stopped for a second and looked back. Owen took his shot and hit the buck just behind the shoulder. It took off after that and dropped about 200 yards away. He waited until the next morning to recover it.
I must admit, I felt a little guilty about spending time away from my daughter, but when it all came together and I dropped the hammer on the split-G2 buck, I couldn't wait to go get her and share the experience with her. She was so excited for me. Of course, my favorite picture is of her and me holding the buck in all his glory. I'm so thankful I got to share that with her. It's a memory I will never forget!
Have a big buck story you want to share? E-mail us at [email protected].
Watch all the latest video episodes