Jaden Bartling's giant South Dakota whitetail
Rack Report Details
Buck:
186 1/8
Time of Year:
October 3, 2015
Place:
Gregory County, South Dakota
Weapon:
Mathews bow Bowhunting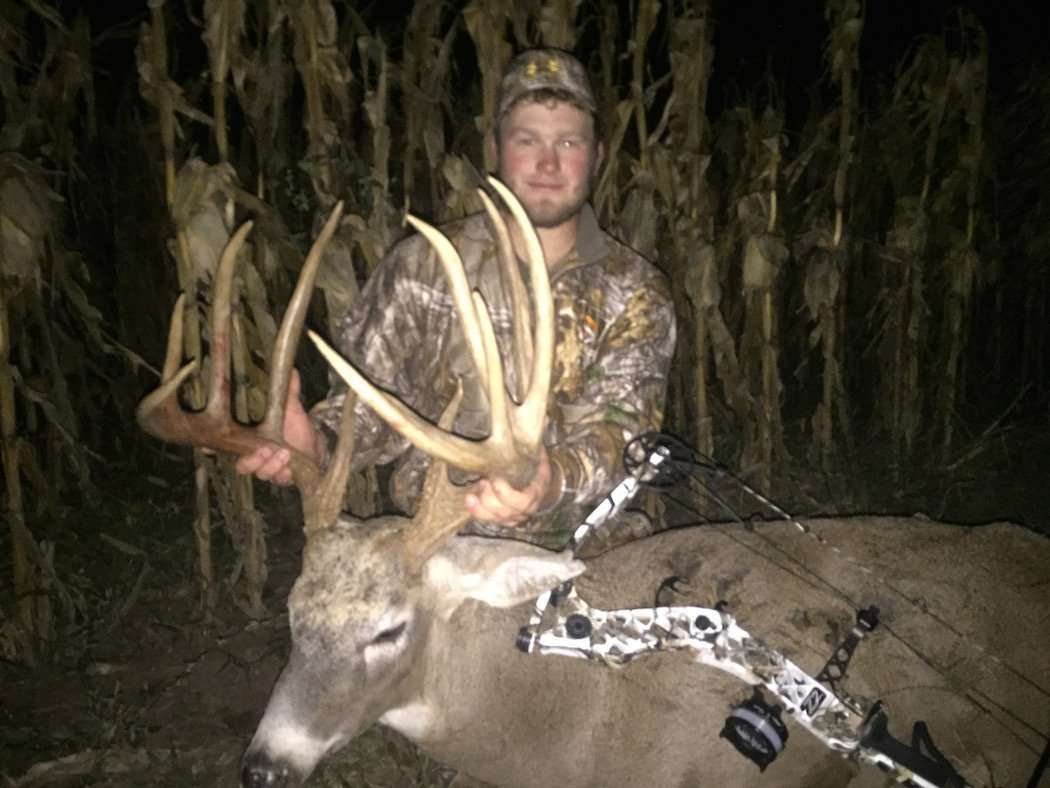 Thoughts of a world-class, 180-inch whitetail filled Jaden Bartling's mind. He had three other South Dakota bucks on camera in the same location. He estimated each of those three would score at least 150 inches. Most of the trail camera photos were captured during daylight, too.
Bartling and two friends scouted the area in late September. It was a great scouting trip, Bartling said. We actually spotted all the bucks I had on camera, including the giant 5x7.
Anticipation built as the season approached. I got the itch to go bowhunting as soon as I got him on camera the first time, Bartling said. I instantly knew he was the one I wanted.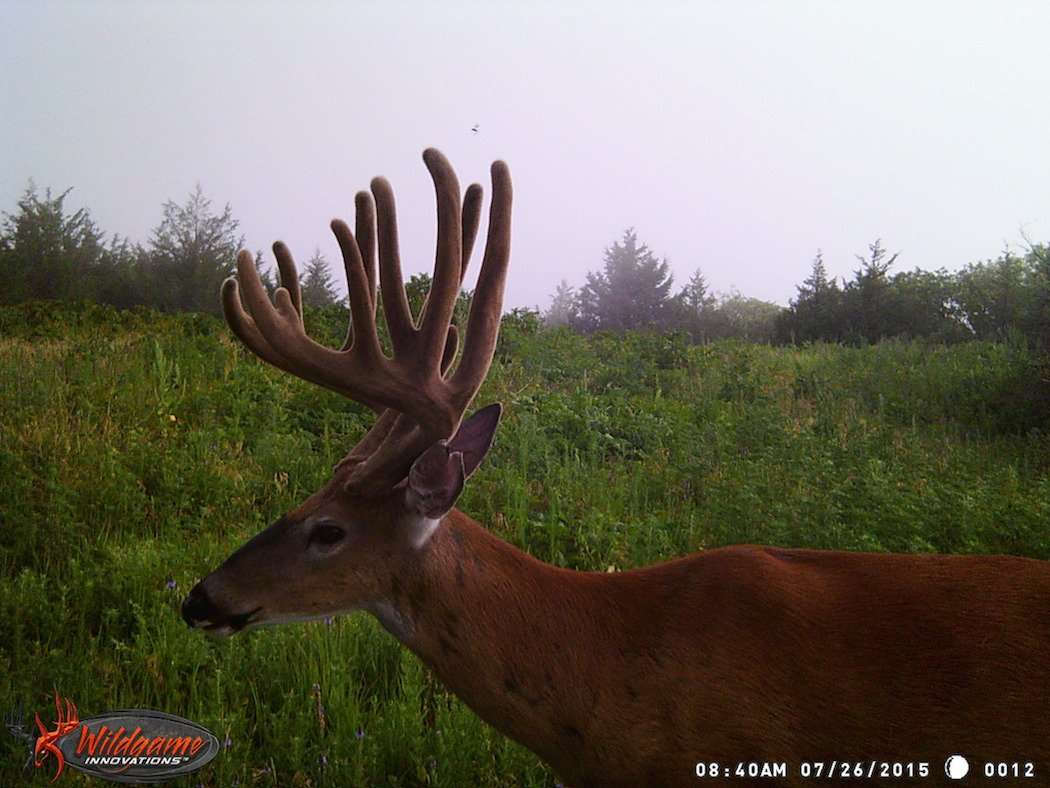 The archery season opened September 26. Bartling immediately began hunting the biggest buck. During his fourth afternoon on stand, he was faced with a difficult decision: a shot opportunity at one of the 150-class bucks he'd captured on trail camera.
I grabbed my bow but just couldn't bring myself to shoot, Bartling said. I just knew I'd get a chance at the huge 5x7 if I passed this buck. I had him patterned; plus, I'd previously arrowed two other 150-class bucks - one in 2009, the other in 2012. It wasn't an easy decision, but I let him walk.
Two evenings after passing the 150-class buck, he elected to take a night off from hunting. As luck would have it, the 5x7 walked by his trail camera. I was kicking myself for not being in the treestand, Bartling said. I definitely would've had a shot opportunity if I'd hunted that evening.
Determined to bow-kill the behemoth, Bartling headed out around 4:30 p.m. on October 3. Two friends joined him and were hunting several hundred yards away. It was cold and cloudy, and we were all settled into our spots by 5:15 p.m., Bartling said. I spotted the big 5x7 at 7:22 p.m. I was preparing to shoot as he closed the distance, but a doe snorted, and he took off into a nearby draw.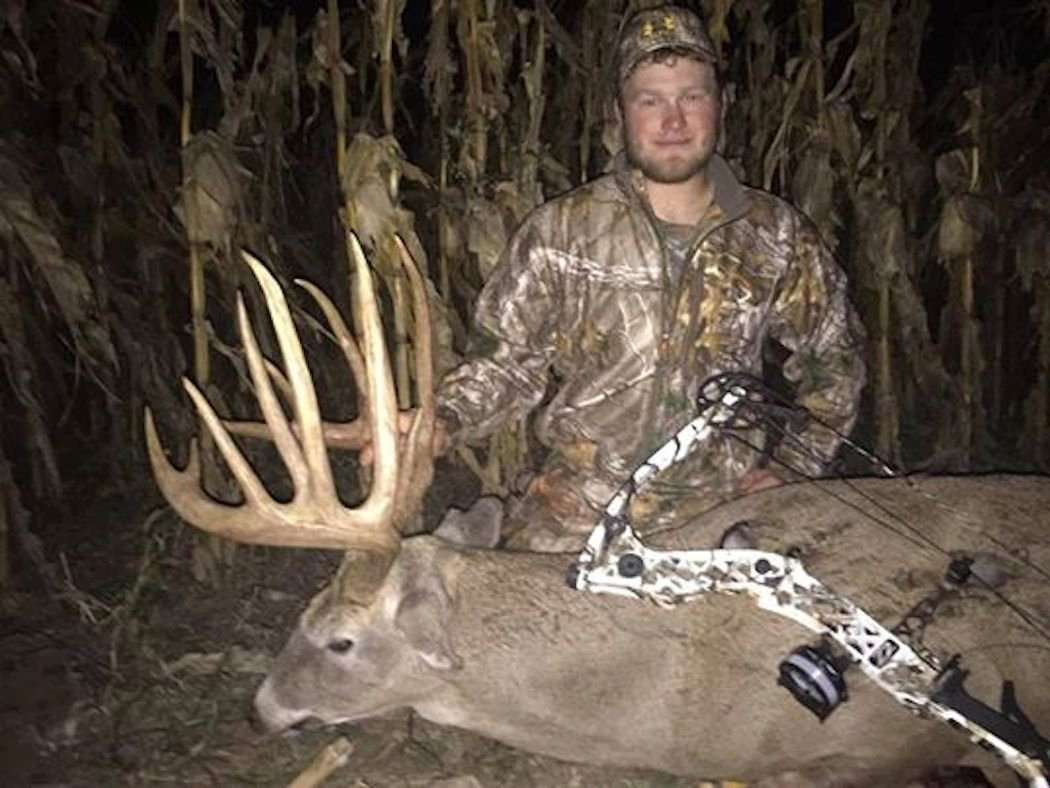 Surprisingly, the buck returned to see what had spooked the doe, standing at the edge of Bartling's effective shooting range. His extensive summer practice was about to be put to the test.
My heart was pounding a hundred miles per hour, but I knew I could make the shot since I'd practiced for it all summer, Bartling said. I just had to trust myself. When I shot, I wasn't sure if I'd nailed or missed the buck.
After giving the buck 15 minutes, Bartling's two hunting partners joined him to take up the trail. Two minutes into the search, the trio located a blood trail.
Even though the blood trail was pretty visible, we waited another 15 minutes just to be sure, Bartling said. Pushing deer when you're unsure of the hit is a good way to lose them. The blood trail was great when we took it up again, and we found the buck about 150 yards down in a canyon.
Bartling said taking the world-class buck was bittersweet. It feels great to arrow such an incredible deer, especially since I had pictures of him and passed a great buck in order to get him, but I already miss sitting in the stand, Bartling said. I live in a small town, and there's not much to do besides [hunting]. I'll definitely be back out there during firearm season.
Watch all the latest video episodes