Beginner Bowhunter Nails 200-Inch Wisconsin Buck
Rack Report Details
Buck:
200 2/8
Time of Year:
September 18, 2016
Place:
Adams County, Wisconsin
Weapon:
Mathews Bow Bowhunting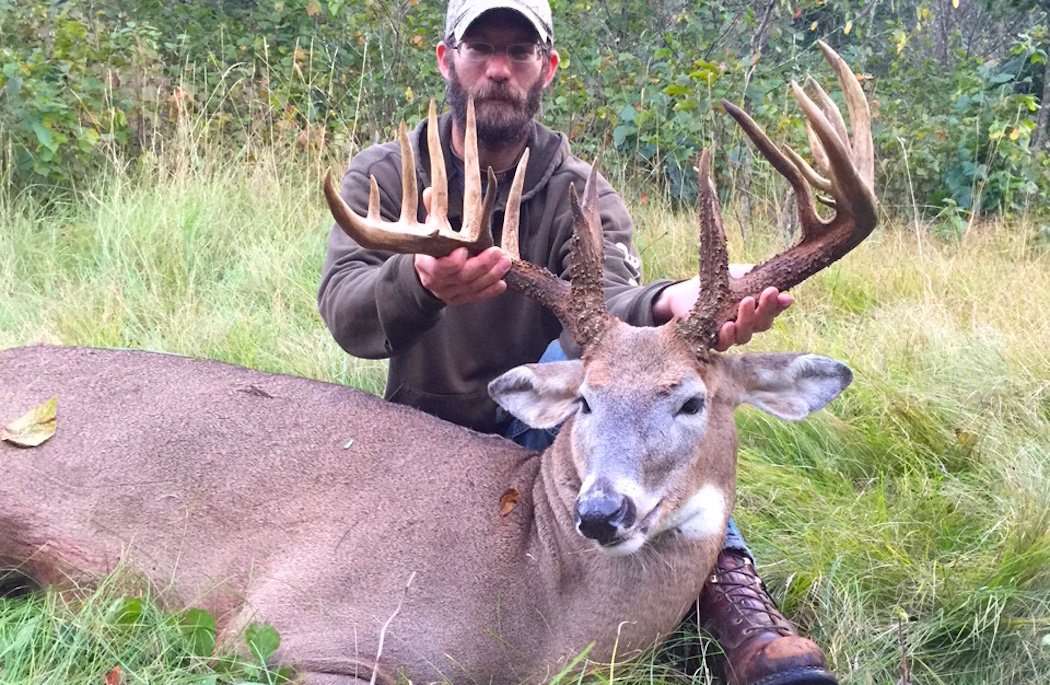 Beginner bowhunters simply don't head afield expecting to see a 200-inch whitetail. In fact, few experienced bowhunters ever see one. Of course, Wisconsin's Matt Ornes was shell-shocked when his buck of a lifetime strolled into view September 18, his second evening of archery hunting.
Previously, I'd only hunted with firearms, Ornes said. My father-in-law had given me a bow eight years ago. When I shot it on my own one day, I said, 'This ain't for me.' When my father-in-law passed away, my kids started shooting archery, which got me back into it.
Meanwhile, my brother-in-law and his hunting partners, which included my father-in-law, had been getting trail-camera pictures of an outstanding buck for a few years on the property they manage and hunt, Ornes said.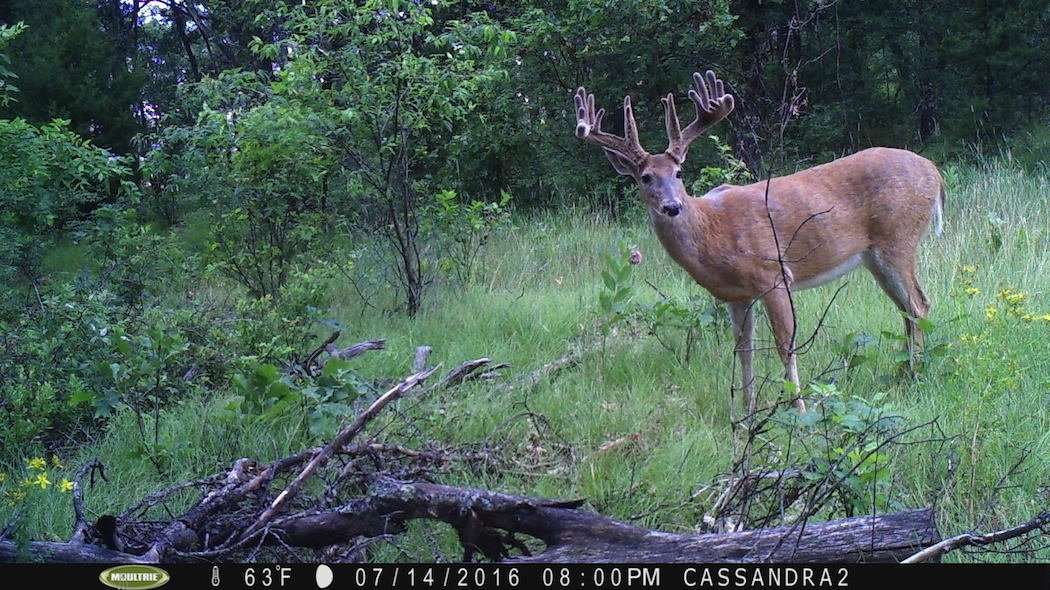 Last fall, Ornes' brother-in-law offered him the opportunity to bowhunt the property where the giant roamed. I accepted his offer and began helping with food plots, treestands and trail cameras in preparation for the 2016 archery opener, Ornes shared. All of this was new to me. I'd always just thrown on my blaze-orange jacket and headed for the woods. I found out preparing for bowhunting is far more time-intensive.
For Ornes, Wisconsin's September 17 opener didn't yield deer sightings, nor did the following morning. Still enthusiastic, he arrived at his stand around 2:30 that afternoon, oblivious to what the hunt would bring. Around 5:00 pm, two small bucks appeared, but they sensed something because they left promptly, he said. New deer appeared about every 10 minutes.
At 6:00 pm, a doe came walking down a trail, but she kept looking behind her, Ornes shared. I wanted to shoot her, but I had a hunch. It was as if my father-in-law was in the tree with me, telling me to wait. She finally made it into a nearby clearing when I noticed a buck. I knew he was big, but I honestly didn't know how big. I was already at full draw when he popped out from behind some saplings at the clearing's edge. I was totally calm as I aimed and shot, which is surprising since I'd been shaking each time other deer appeared.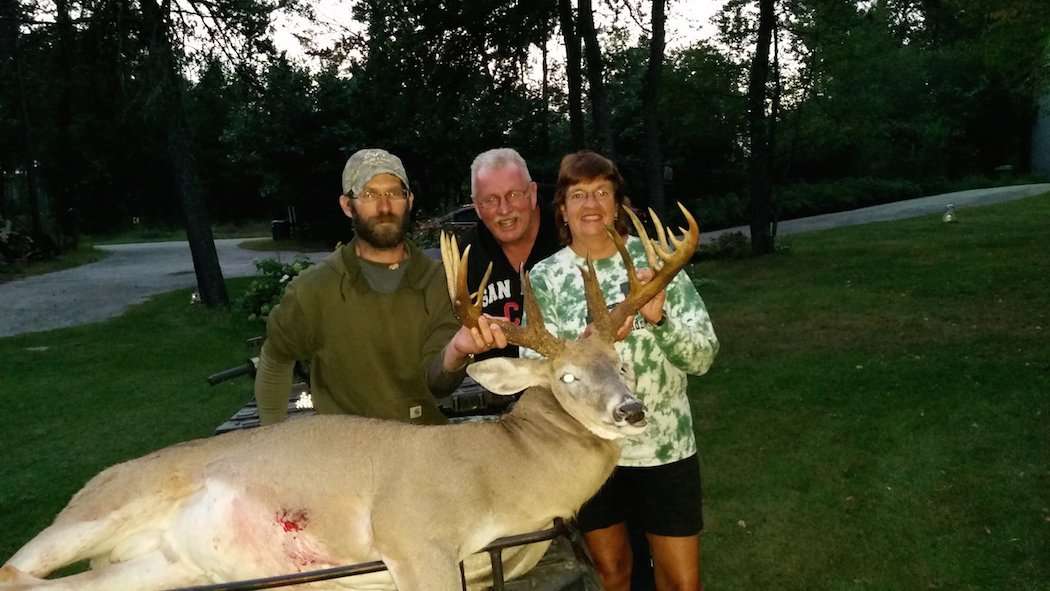 When my arrow hit and he took off, adrenaline kicked in, Ornes said. Once I settled down, I called my brother-in-law to tell him the news. Half an hour later, he and the other guys arrived and we began tracking.
When we found my buck, I was in disbelief at how massive he was, Ornes remembered. I didn't say much while we were looking at him and taking pictures. I was just trying to comprehend everything. It really didn't sink in until a couple days later.
When asked what his bowhunting goals are now that he shot the buck of a lifetime during his first year bowhunting, Ornes said, I really want to get my kids out bowhunting. I have two daughters who are old enough to hunt, and I'll be taking them out for the youth hunt in October. One of my daughters actually shot a deer with a crossbow, and she liked that, but I want her to try with a compound bow now. I want to teach them what I've learned. I know that's what my father-in-law would want.
Click here for more deer hunting articles and videos.
Check us out on Facebook.
Watch all the latest video episodes