Do You Prefer Big Typicals or Non-Typicals?
Rack Report Details
Buck:
178
Time of Year:
September 15, 2016
Place:
Bucklin, Kansas
Weapon:
Muzzleloader Muzzleloader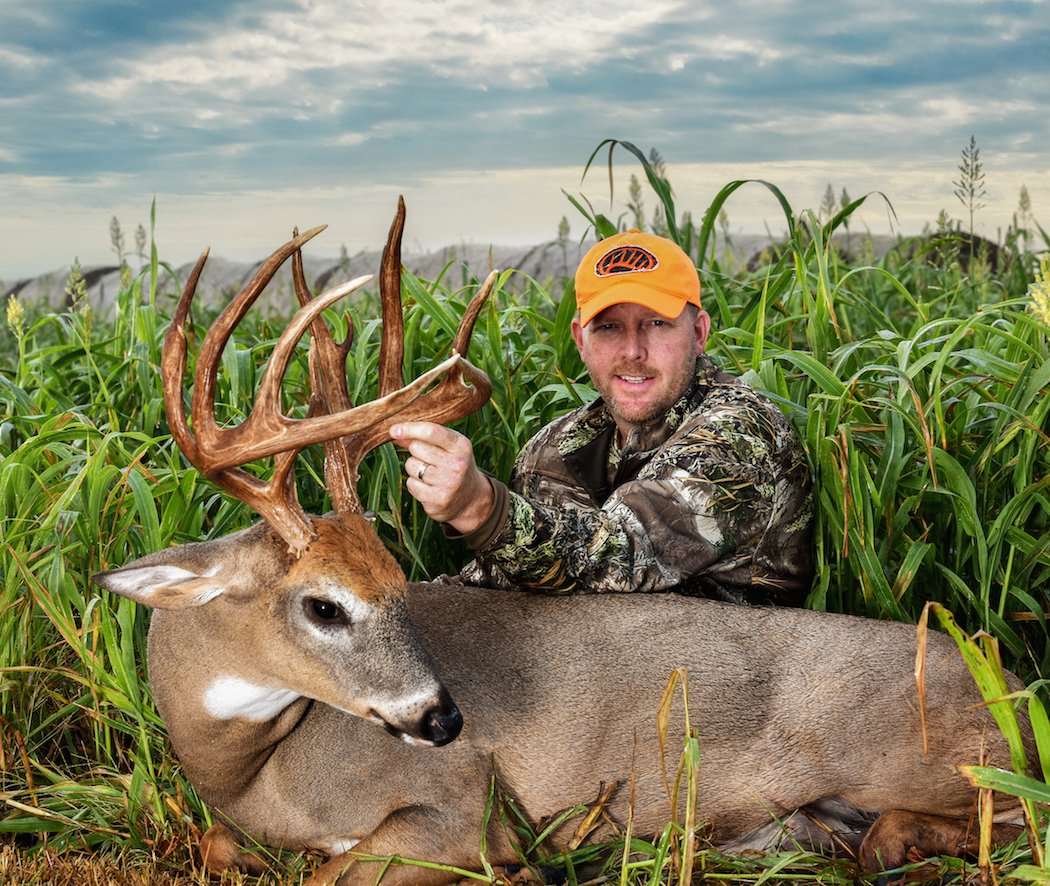 Tom McFarlane of Whitetail Properties is a wealth of knowledge when it comes to deer hunting. He's killed numerous giant whitetails, some of which have been featured right here on Realtree.com. He can look at a property and have a great idea of how to take a mature whitetail off of it.
That's exactly what happened on this hunt. Tom was hunting a new farm and located a great buck living on it. It showed up just a couple of weeks before the season and was regularly hitting camera sites in daylight. The hunter thought the deer to be a 4-year-old.
The split brows, double throat patch, long tines and tight-rack frame immediately caught Tom's eye. That was the buck. He decided to spend his season chasing that deer.
The day of the hunt brought calm weather, but warm temperatures. The setup was incredible, though.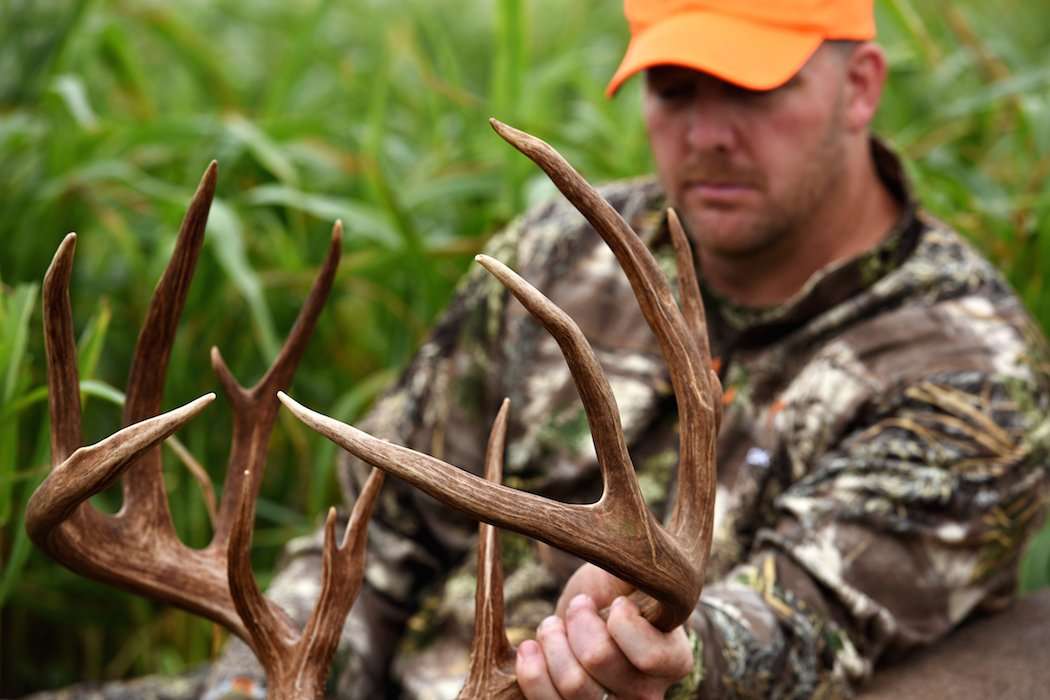 The setup was down along a bottom bedding area, McFarlane said. It is a creek bottom area with big cottonwood trees and heavy plum thickets. A number of deer and bucks bed in this bottom and they all get up and start moving around to go get a drink or travel to [a] food source.
As mentioned, the setup was great. He was seeing plenty of sign and trail camera photos confirmed the big buck was frequently visiting the area. The buck had to be bedding close by.
It didn't take long for McFarlane's prayers to be answered. The big buck slowly exited the thick cover in front of him and eased out into the open. McFarlane slowly raised his muzzleloader and prepared for the buck to present an opportunity.
The shot was 150 yards exactly, McFarlane said. The deer came along with five or six other bucks. [They] were staged up back in the timber where [we] were barely able to see them. This deer seemed to be dominant in the group and was the first deer to step out of the timber and headed toward the food. He was out with plenty of good light [left].
He put a great shot on this deer and it didn't go anywhere. It was the ending to a great hunt for an incredible buck.
It was quick and clean, McFarlane said.
Click here for more deer hunting articles and videos.
Check us out on Facebook.
Watch all the latest video episodes