I'd Say That's a Pretty Good Deal
Rack Report Details
Buck:
191 5/8
Time of Year:
October 1, 2016
Place:
Lamar County Texas
Weapon:
Crossbow Bowhunting, Crossbow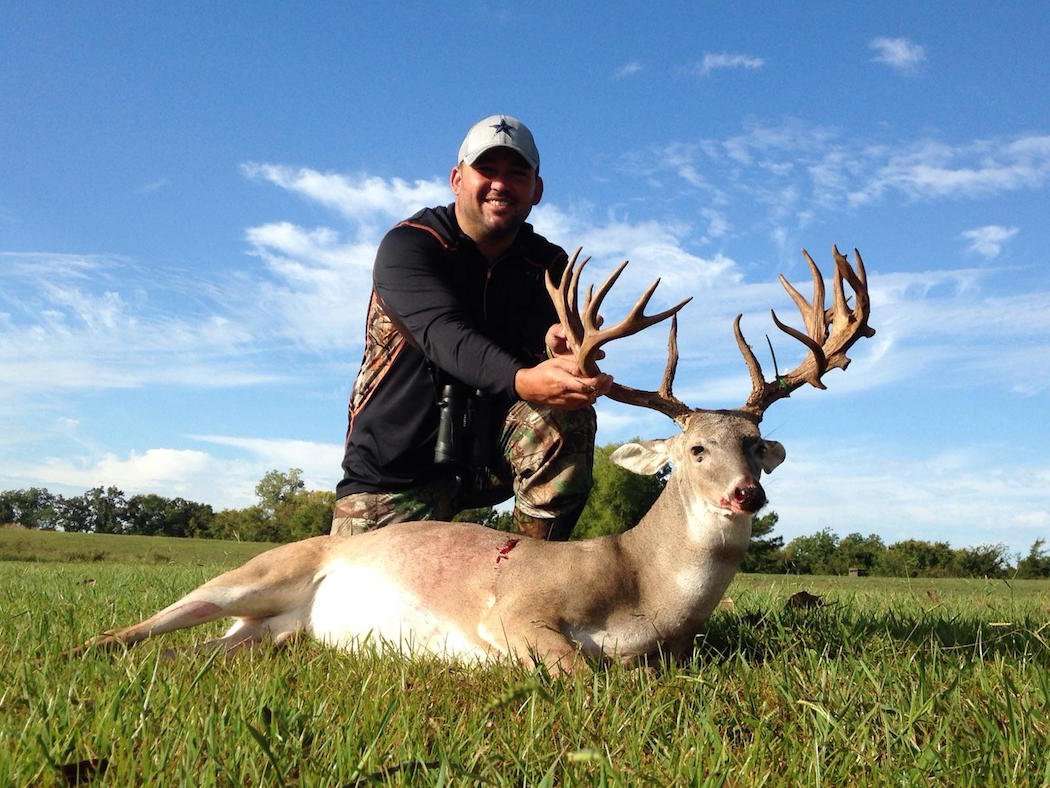 Texas native Drew Miller has been hunting as long as he can remember. Like any kid growing up in small-town America in Northeast Texas, hunting was just part of the culture. At age 3, his dad took him hunting for the first time, and a few years later he killed his first deer. With more than 30 years of hunting under his belt and dozens of whitetail bucks to his credit, he still has the same childhood hunting passion burning in his soul.
Drew owns an 84-acre chunk of dirt that is adjacent to an 8,400-acre dairy farm that does not allow hunting. Needless to say, it's like having a deer sanctuary at your back door. Knowing that the bucks living there will eventually pay his ground a visit searching for does during the rut, Drew routinely spends summer evenings watching a particular cornfield on the dairy farm. As the sun was setting one particular evening in late June, he couldn't believe what his binoculars were focusing on. With drops, kickers and heavy velvet points going in every direction, Drew knew he was witnessing a buck of a lifetime.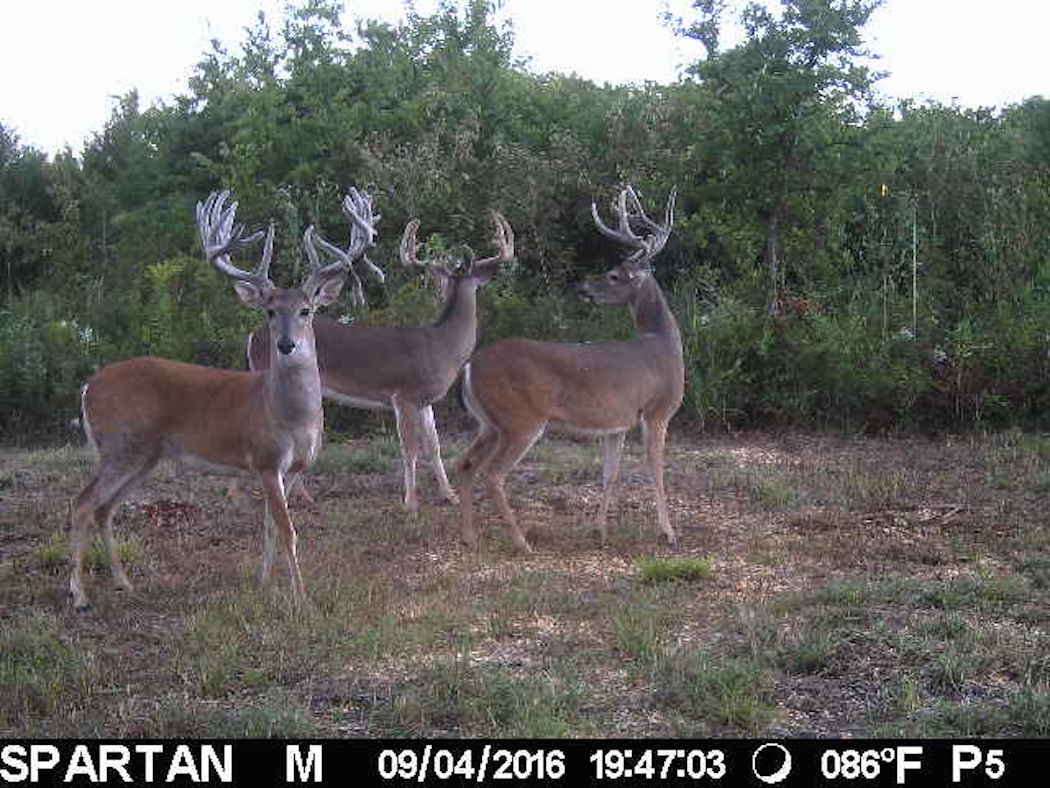 For weeks, Drew watched the buck as he grew, and when the corn was cut in late August, he had an even better view of the buck he nicknamed Spartacus. Like clockwork, virtually every evening, Spartacus would leave a 6-acre cedar thicket next to the cornfield. This gave Drew a ringside seat to the habits of this Lone Star giant.
Drew tried to keep tabs on Spartacus. Although he knew an opportunity might come during the rut, he also knew his best opportunity would come if he could hunt the buck while he was still in his early season pattern. After doing some investigation, Drew learned the 6-acre cedar thicket the buck was bedding in was not owned by the dairy farm. After a quick knock on the landowner's door, and an agreed $20 access fee with some additional fence work, Drew secured the access he needed.
With the season bearing down, Drew prepared the property by first creating an opening in the cedar thicket, brushing in a scent-tight ground blind, dumping beans, corn and roasted peanuts as an attractant and hanging his Bushnell wireless trail camera.
Spartacus quickly started showing up, but the only time he appeared during shooting light was during a new moon phase. Drew had never been one to consider the moon much when making his hunting decisions, and he had never really hunted in the mornings in October, either. But when he noticed that the October 1 opener would fall on a new moon, he didn't hesitate to make plans.
Not wanting to spook any deer by arriving just before shooting light, Drew decided to get settled into his blind just after 3 a.m. He was glad he did. Shortly after arriving, his phone revealed Spartacus was standing just 19 yards in front of him under the blackness of the new moon. But Drew couldn't see a thing.
For the next couple of hours, Drew waited in total darkness hoping Spartacus would return, and 15 minutes after shooting light, he finally did.
I knew in an instant it was him, Drew said. I was in such a complete mess I was surprised when I saw the bolt hit him.
Needless to say, with 21 scoreable points and nearly 192 B&C inches, his $20 Texas buck was worth every penny.
Click here for more deer hunting articles and videos.
Check us out on Facebook.
Watch all the latest video episodes