The 3-Year Quest for a Family Land Booner
Rack Report Details
Buck:
190 4/8
Time of Year:
November 2016
Place:
Calumet County, Wisconsin
Weapon:
Savage .243 Rifle Rifle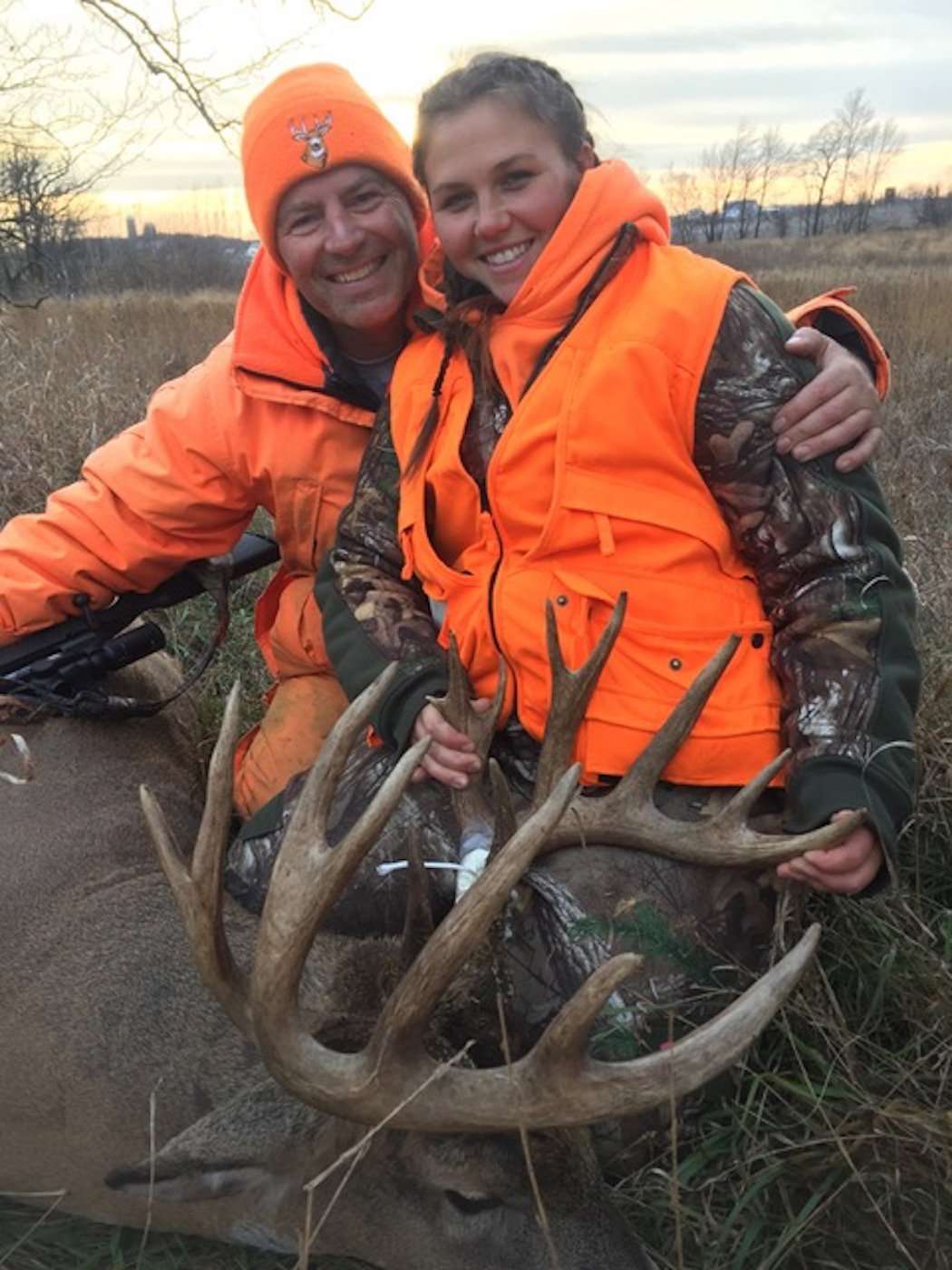 According to the National Rifle Association (NRA), in 2001, there were 1.8 million woman hunters. Fast forward to 2013 and that number increased 85 percent to 3.3 million. That number continues to grow. With that, meet Nicole Stroobants, who loves to hunt deer on her family farm.
Nicole started squirrel hunting at the age of seven. As soon as she was old enough to complete the hunter's safety course, she started gun hunting with her dad and four brothers. Like many of us who enjoy hunting down our own organic food for the table, hunting was a huge part of Nicole's upbringing.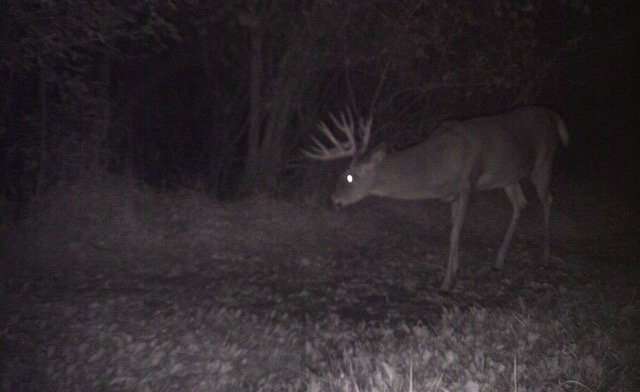 Marrying into her husband's family included acquiring a couple hundred acres of prime hunting ground. Together as a family, following her father-in-law's lead, Nicole and Bill pitched in to help manage the land.
After about 15 years of very active management, the property now houses ponds, grasslands, hardwoods, cedar patches and food plots, Nicole said. We helped plant trees, burn grass, cut trees and firing lanes, clear brush, as well as doing countless hours of stand maintenance.
The three things that are needed to hold deer on any property are food, cover, and water. The Stroobants family obviously understands this.
It paid off for Nicole on November 26. The weather was warm with a southeast wind. Sitting in their box stand, Nicole and her husband Bill were enjoying the sunny day. Directly in front of them was a small patch of hardwoods and cedar row where a lot of activity comes from.
Around 2 p.m., Nicole spotted a couple 2½-year-old deer sparring in the woods in front of them. After about 20 minutes, five does and a yearling buck came out of the ditch to their right and headed toward the sparring bucks. The 1½-year-old old buck stopped halfway up the hill and looked back at the ditch, toward Nicole's stand.
We both froze, fearing we had been winded, Nicole said. As I scanned back to the ditch, up came nothing but horns, literally a mass of antlers.
It was a mature buck they knew well. Two others in their hunting group had seen the deer, but no clear and ethical shot was presented.
I grabbed my gun and kicked back the chair I was sitting in to go to a kneeling position, causing a loud noise, Nicole said. The big buck froze as I was settling my scope on him.
Nicole let her Savage .243 bark. The bruiser buck dropped in its tracks. She quickly realized the buck was down for good. And the rifle she used was a birthday present from the previous year and had already harvested a buck with it. Great memories with a treasured gun.
The Boone & Crockett buck weighed 195 pounds field-dressed. The massive rack had 16 points which grossed 190 4/8 inches and netted 187 4/8 inches. Women are certainly putting down big deer, as Nicole's story proves. Nicole's mother-in-law, Marly, shot a giant 10-point buck scoring 165 5/8 inches on the same property. Further proof the ladies can get it done, too.
Bonus Read: 12 Big Bucks Taken By Female Deer Hunters This Season
Click here for more deer hunting articles and videos.
Follow us on Facebook.
Watch all the latest video episodes