An Invitation Leads to a Memorable Hunt
Rack Report Details
Buck:
204 5/8 Inches
Time of Year:
October 23, 2017
Place:
Illinois
Weapon:
Elite bow Bowhunting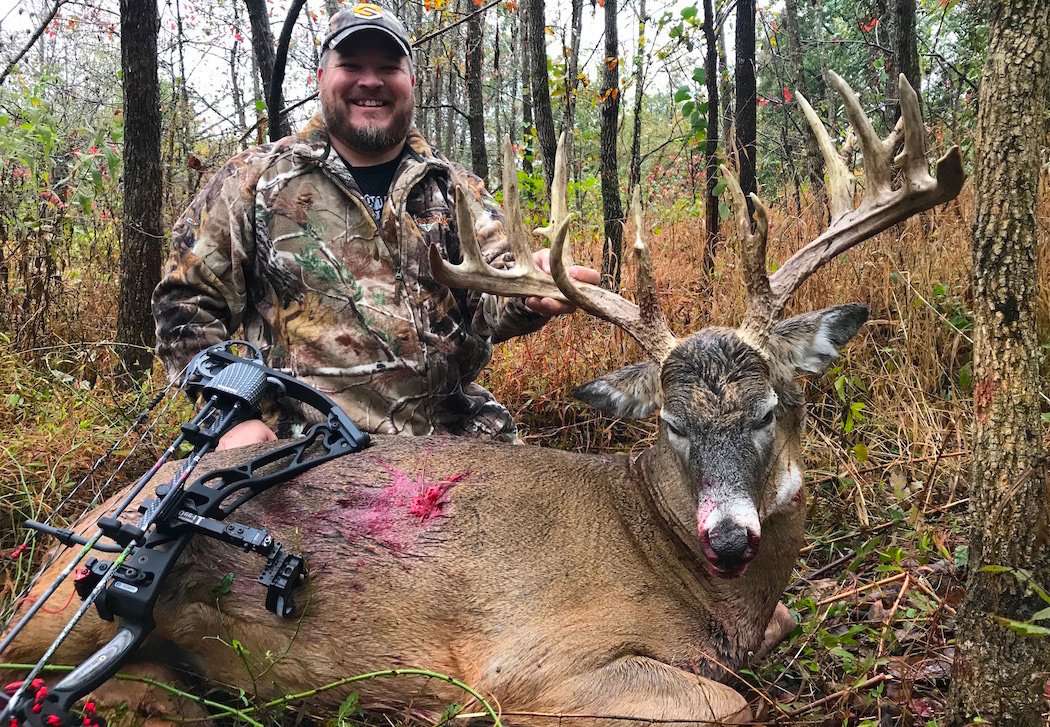 Having good friends in life is important. As an outdoorsman, having good friends that lease 2,000 acres of prime southern Illinois deer hunting property is, well, you fill in the blanks. As hunters, we know Illinois records plenty of trophy bucks taken each year. And when Mike Novak received the special invitation to hunt on his friend's leased ground, he couldn't say no.
It was a cool, drizzling morning on October 23 when Mike got settled in a raised box blind, nestled in thick marsh grass with woods mixed in. The grass was tall around the stand — about 5- to 6-feet. But the deer had trails all throughout it.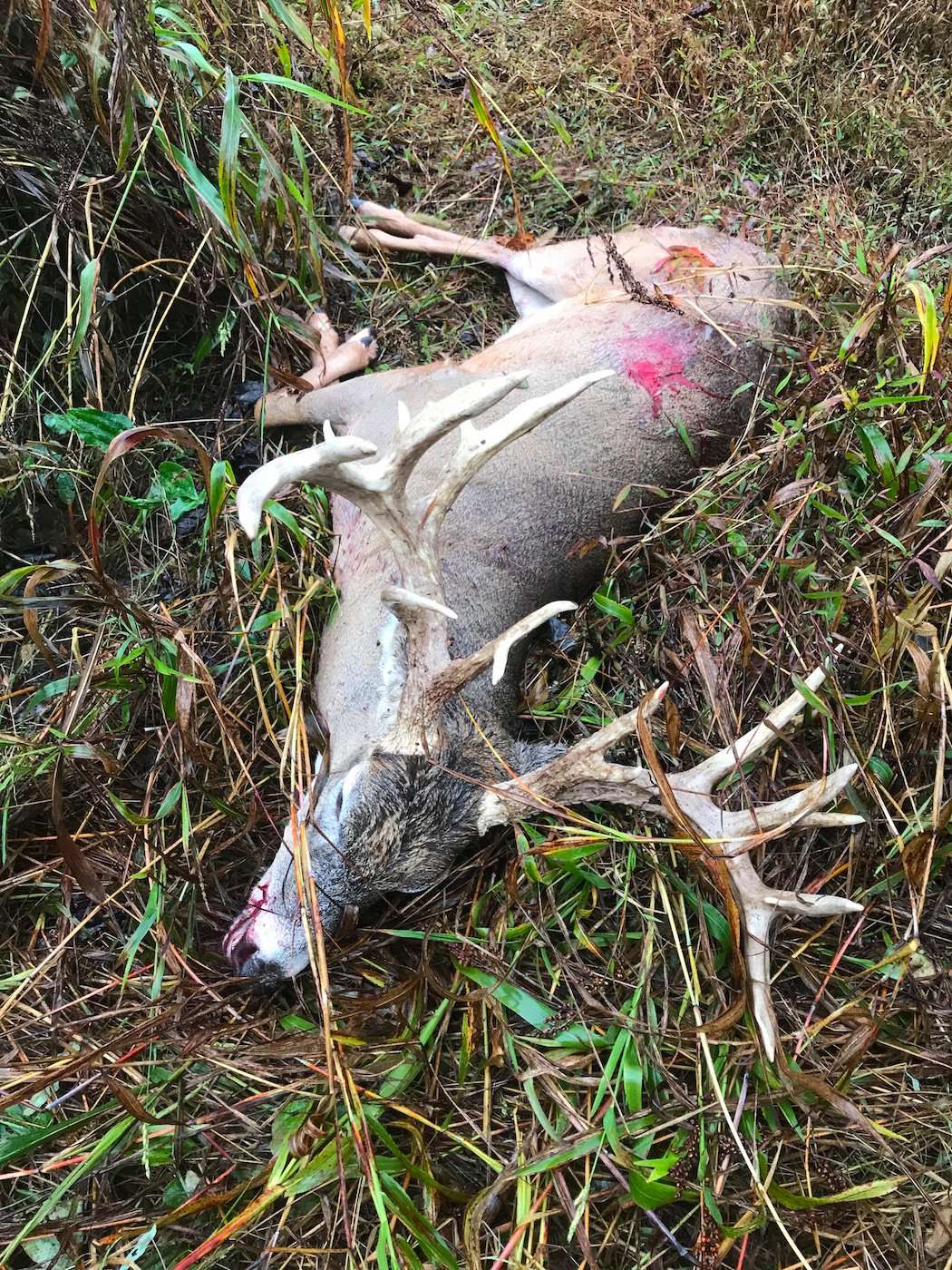 I was worried I may not be able to get a clean shot from the stand, Mike said.
All he could do was pray. Around 8:30 a.m., Mike heard a couple bucks fighting about 75 yards away in a thicket. Without being able to see them, he gave a couple grunt calls. Five minutes later, a buck leaped out of the thicket and started heading Mike's direction. It was a brute of a deer.
Mike grabbed his Elite bow and quickly eyed potential shots that might present themselves.
I didn't want to have to take a frontal shot if I didn't have to, Mike said. But I didn't want to miss an opportunity at this deer either.
The buck came to about 25 yards and stopped to look back. It then took a couple more steps and turned, heading into thick cover. It was now or never. The window was already small.
Mike mouth-bleated to stop the buck. Mike took the 22-yard, quartering-away shot. It hit perfectly.
I watched [it] jump, stumble and run into the thick weeds where I heard [it] crash, Mike said.
I started shaking like it was the first deer I ever shot.
Then he texted his buddy who was also hunting the same property. Together, they tracked down the buck. This was one of those easy track jobs where the deer ran 25 yards and left a heavy blood trail. Upon recovering the buck, Mike clearly recognized this was his best whitetail to date.
Practicing QDM and letting bucks walk by that other hunters would most likely shoot paid off.
I have been truly blessed this season and I will always remember this hunt, Mike said.
After inspecting the teeth, Mike and his friend estimated the deer's age at 5½ to 6½ years old. The monarch 19-point deer weighed in at 286 pounds live weight and green scored at 204 5/8 inches. Interesting enough, the booner buck had not been photographed on any trail cameras on the property. It's possible it was just traveling through.
Don't Miss: 5 Great New Bows for 2017
Are you a deer hunter wanting to learn how to accomplish your goals? Check out our stories, videos and hard-hitting how-to's on deer hunting.
Watch all the latest video episodes