What's the Strangest Deer Hunting Story You've Ever Heard?
Rack Report Details
Buck:
191 Inches
Time of Year:
October 1, 2017
Place:
Greenwood County, Kansas
Weapon:
Bow Bowhunting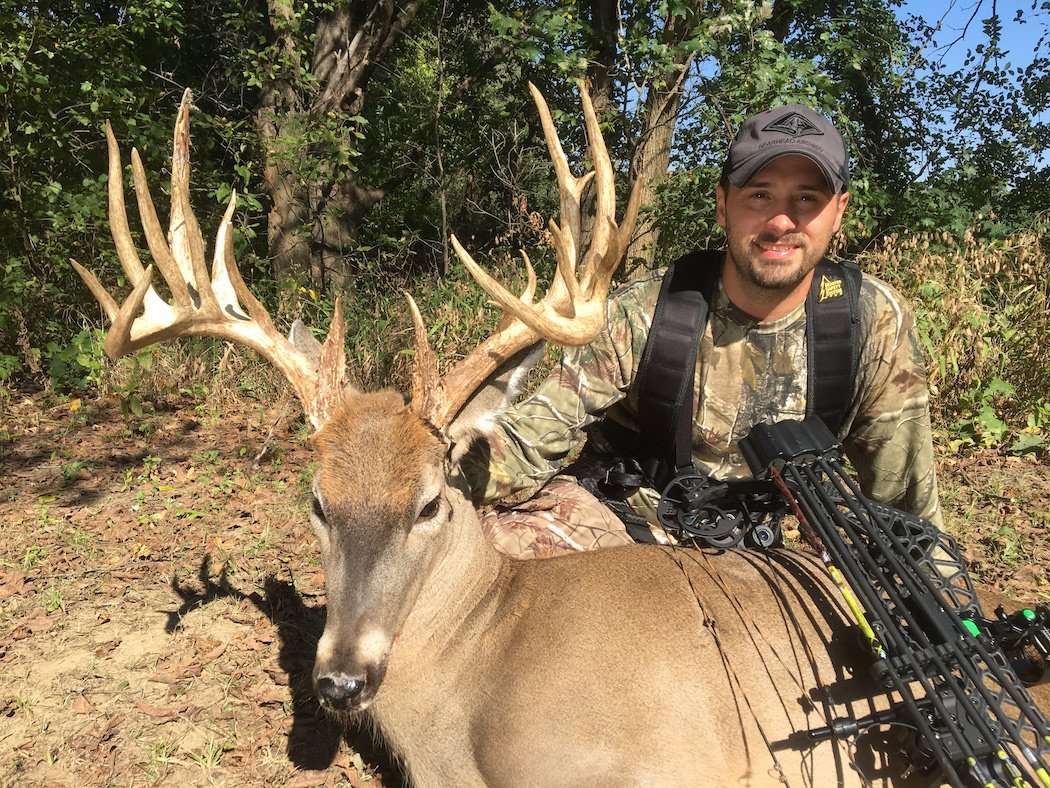 Arkansas' Barry Greenhaw helps friend Cody Rolph manage his 5,000 acres in southeastern Kansas for trophy whitetails. Between drought and EHD, the farm struggled to produce quality shooter bucks for several seasons, including 2014 when Greenhaw and Rolph finally spotted a giant buck while scouting a soybean field one summer evening.
Greenhaw and Rolph set scouting cameras in the immediate area where the buck was seen, and eventually captured images of the deer.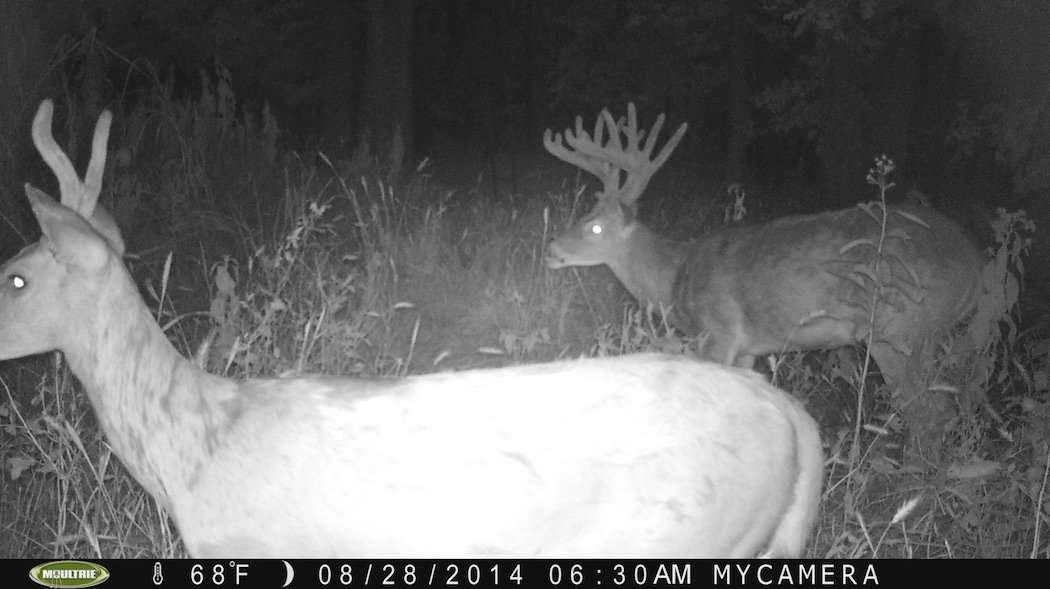 We'd been struggling so hard to find a high-quality buck, so we literally said, 'Thank you, Jesus,' Greenhaw chuckled. That's how we ended up naming the buck Jesús.
Still, Greenhaw and Rolph elected not to hunt Jesús.
We really felt like it could crack 200 inches if given one more year, he said. One gentleman in our group had it at 20 to 25 yards three different times one evening. It must have been so hard to pass it up.
In 2015, the crew again got trail camera pictures of the buck, only to find that its rack and body had shrunk. Then, the buck vanished for the remainder of 2015.
The neighbor was growing soybeans that year, so we figured the buck had moved to his property, Greenhaw assumed.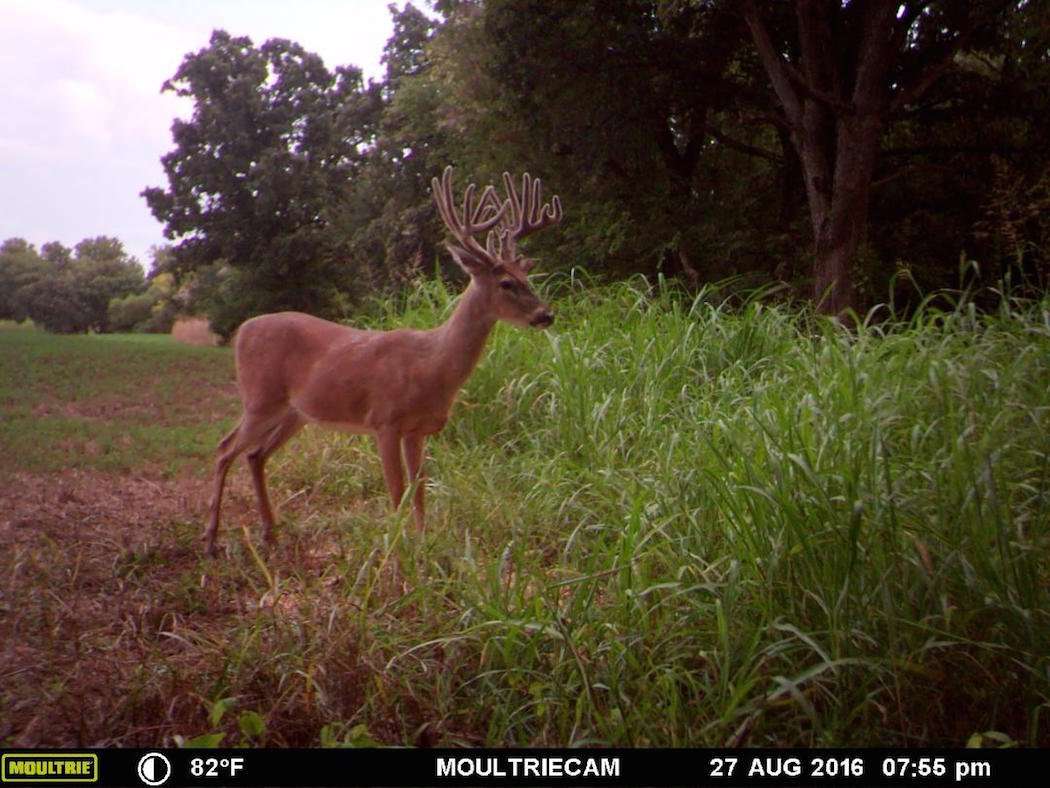 This is where the story takes a bizarre turn. Greenhaw and Rolph captured a buck on trail camera in 2016 that had basically the same rack as Jesús, but the body structure of a 2½-year-old deer.
We were puzzled, Greenhaw said. We couldn't distinguish whether it was the same deer, or perhaps one of his offspring. Finally, we all agreed the buck had to be his offspring, so we named the buck Jesús, Jr., and put it on the no-shoot list because we thought it was 2½ years old.
Enter 2017.
We got pictures of the same deer this past summer, and lo and behold, its body was even smaller, Greenhaw detailed. It looked sick. We knew something had to be wrong with this buck. Its rack still had tons of points, but had lost noticeable mass. Cody and I moved it to our hitlist because we were afraid of losing it to a disease.
Greenhaw found free time at the end of September and first of October to hunt the Kansas property.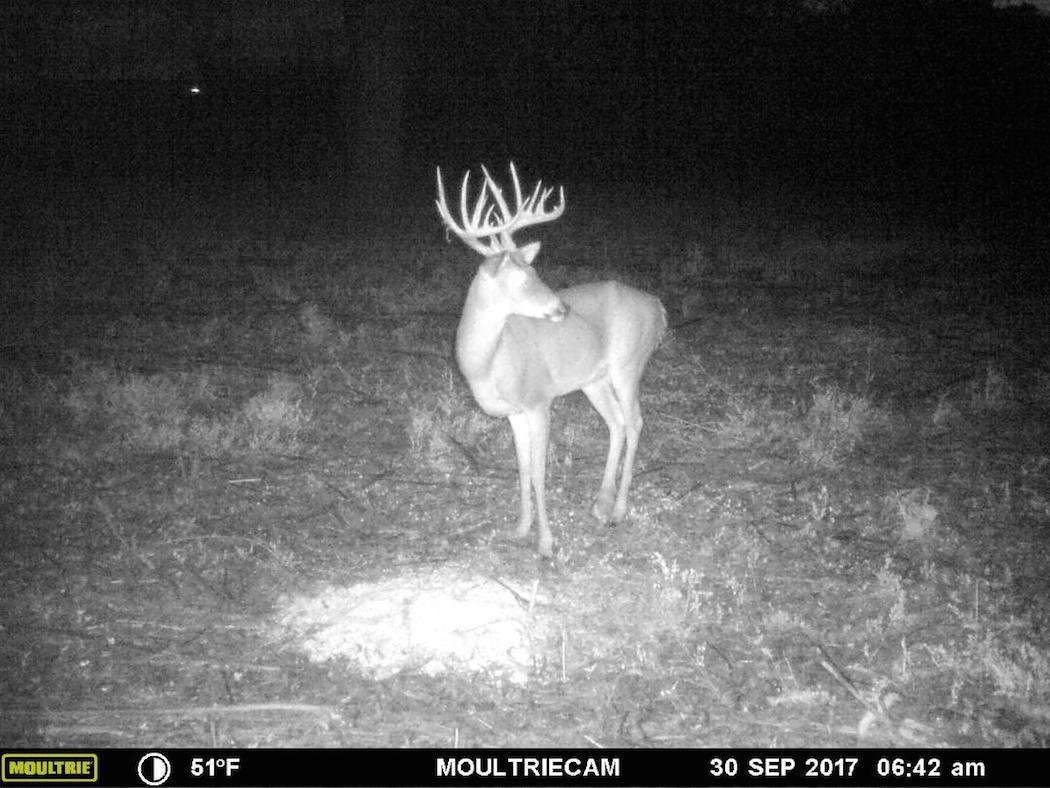 I was the only one hunting, he said. I actually went in and hunted another buck on September 29, and almost killed it, but it didn't quite pan out. I considered all my other options for hunting the next couple of days, and Jesús, Jr. and a shooter 7x6 were visiting one of our stand locations, but not until right at dark. I played it safe and hunted over a nearby soybean field on September 30, but it didn't show. Since I film my hunts for Whitetail Explorer TV, I normally wait until target bucks are on trail camera with plenty of daylight before I hunt them. However, I didn't have any other good options, so I rolled the dice and hunted Jesús, Jr. at the location where my trail camera had been capturing it right before dark.
Shortly after Greenhaw climbed into his treestand October 1, but before he'd attached his release, a deer came crashing out of the timber and into the food plot.
It was Jesús, Jr., Greenhaw said. It rolled right through my 25-yard lane as I was getting my release attached and the camera turned on. It stopped behind a tree, and if it'd stepped out on either side, I would've had a shot. But, it suddenly turned straight away and ran back into the timber. It didn't see or smell me. I have no idea why it bolted. Even stranger, we almost never encounter deer that early in the afternoon during early season, let alone a shooter buck. The encounter honestly caught me off guard.
Gear Highlight: Rocky SilentHunter Scent IQ Mask Jacket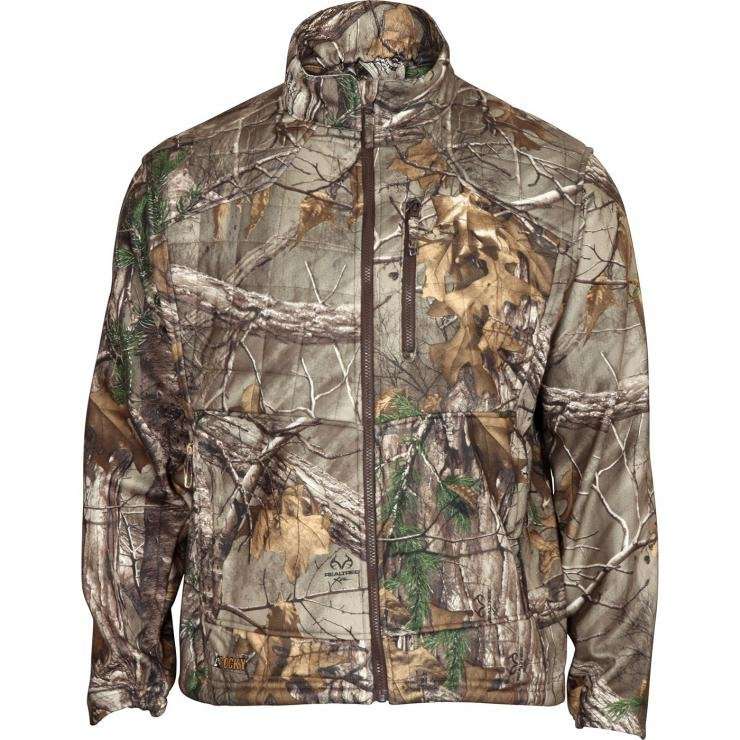 Later that evening, a doe fawn entered the food plot, and its demeanor suggested another deer was approaching.
Sure enough, a doe popped out, and not far behind was Jesús, Jr., Greenhaw said. It came out 30 yards away, and I mouth-grunted to stop it. I hit it slightly forward, but saw blood spewing out right away and knew my shot was lethal.
After dark, Greenhaw recovered the buck 100 yards away from the impact spot.
Upon inspection, the buck's right hind foot was swollen, and most of the hoof was missing, he said. We're unsure of the cause, but assume the injury/disease is why it'd lost considerable body and antler mass. We also wondered if it's possibly the original Jesús, and that it survived EHD. Lots of questions remain unanswered. The only way we'll get closure is if we have its jawbone aged.
I'm sure Greenhaw will be telling the story of his bizarre booner for years to come.
Don't Miss: How to Age Bucks on the Hoof
Are you a deer hunter wanting to learn how to accomplish your goals? Check out our stories, videos and hard-hitting how-to's on deer hunting.
Watch all the latest video episodes