Have You Ever Tagged a Deer with a Muzzleloader?
Rack Report Details
Buck:
176 Inches
Time of Year:
September 18, 2018
Place:
Douglas County, Kansas
Weapon:
Muzzleloader Muzzleloader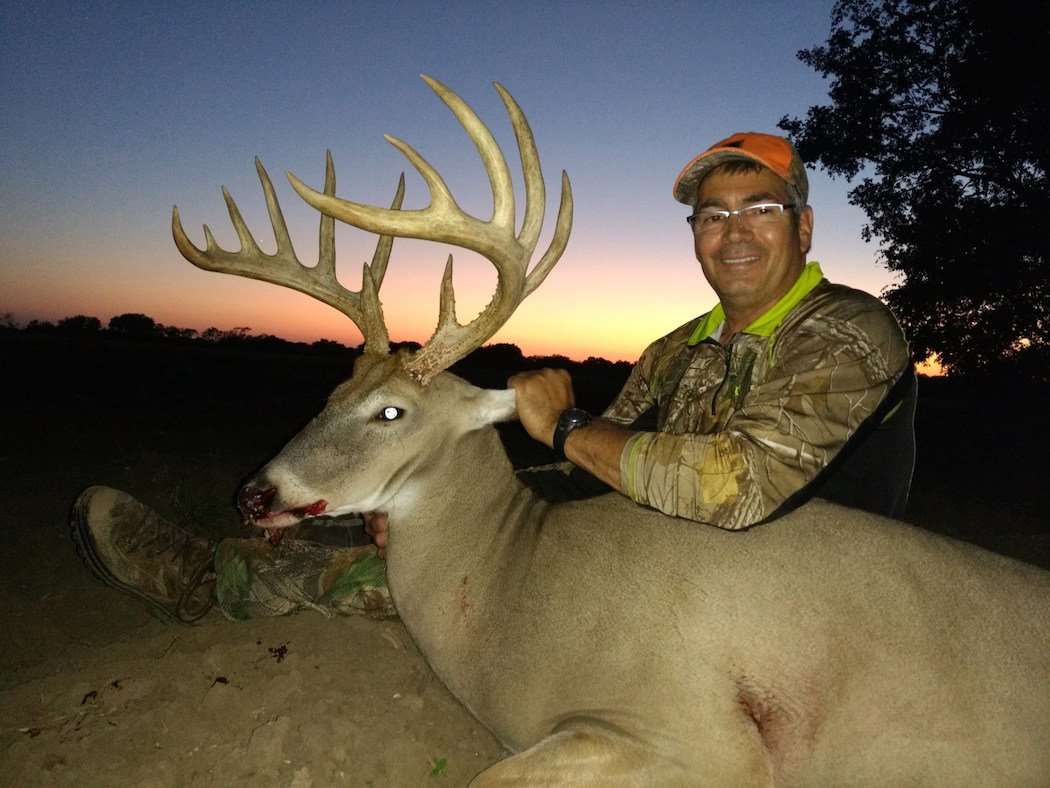 Blair Zaffke met outfitter George Cummins by chance while they were both on a Colorado mule deer hunt. Conversation between the two hunters revealed that Cummins ran Salt River Outfitters in Central Kentucky. They quickly made plans for Blair to book a December 2017 muzzleloader deer hunt with SRO.
While on that hunt, Cummins described their Kansas whitetail operation. Having never hunted Kansas before, Blair decided to schedule a hunt for him and his son, Trent, to be there the opening week of the 2018 Kansas muzzleloader season.
Upon arriving at camp, Blair and his son met with Cummins to go over hunting areas and look at trail camera photos of a few of the bucks in the area. They made a game plan for the upcoming hunt. Being used to his native Minnesota weather, Blair was a little worried about the 90-degree temperatures. Regular trail camera photos of several big bucks quickly calmed any doubts.
While making plans for Blair's hunt, George showed him trail camera photos of a monster deer.
I'd like you to go after this buck, Cummins said to Blair. But I have to warn you that you will probably have to pass some really nice bucks while waiting on him to show.
Seeing the size of the deer Cummins had in mind, Blair readily agreed.
Buy Now: CVA ACCURA MR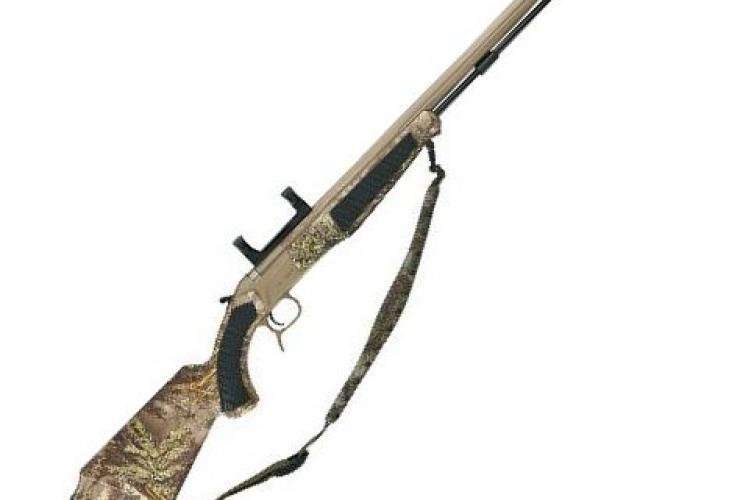 Like many guides and outfitters, Cummins prefers to not hunt mornings in the early season. With bucks on regular feeding schedules, morning hunts will often bump deer and disturb their patterns. The opening evening found Blair in a stand overlooking a food plot. As twilight approached, first does, then small bucks filtered out of the timber and into the open field.
Soon, an impressive 140-inch, tall-framed 8-pointer entered the field.
It was a nice buck, but the guides assured me the bigger one was still in the area.
As tempting as the big 8-pointer was, the next buck to enter the field was even larger.
It was a 10-pointer, a solid 150-plus-inch deer, Blair said.
Soon, the two big bucks began to spar, pushing and shoving each other just yards from Blair's stand.
They messed around the rest of the evening, Blair said.
Darkness soon followed and his target buck never showed.
We talked it over at camp that night. The two bucks that did show had just shed their velvet, but the bigger buck hadn't in the last photos they had of him, Blair said.
Both guides and hunter agreed that the big buck might have been absent because he was still in the process of shedding his velvet while the other two mature deer were already hard-horned.
A quick, midday camera check the following day verified their theory. The big buck had finally shown up well after dark, his horns slick and mostly free of velvet.
Tuesday evening found Blair in the same stand. A repeat of the following evening found several does in the field early, followed by the tall 8-pointer. The deer milled around, feeding and interacting with each other, when suddenly they all lifted their heads and stared at the nearby wood line.
Blair followed their gaze and instantly saw his target buck standing at the edge of the field. Blair ranged the buck at 160 yards, slowly raised his muzzleloader, and began to follow the buck as he walked into the field.
I was waiting for him to get as close as possible and to offer a good shot, Blair said. It was probably only five minutes, but it seemed like forever.
The buck finally stopped broadside at slightly over 90 yards. Blair settled in and squeezed the trigger.
At the shot, the big buck mule kicked and charged, tail down, into the nearby timber. Blair almost immediately heard a loud crash, then silence. He called his guide and settled in to wait for help to arrive and to give the buck time to expire.
Guide and hunter soon took up the trail, finding blood almost immediately and the big buck lied just inside the timber. Blair's buck featured 13 scorable points and measured a green score of 176 inches.
Don't Miss: 5 Times Mature Bucks Are More Apt to Move in Daylight
Are you a deer hunter wanting to learn how to accomplish your goals? Check out our stories, videos and hard-hitting how-to's on deer hunting.
Watch all the latest video episodes