An All-Day Sit Pays Off on the Opener
Rack Report Details
Buck:
205 7/8 Inches
Time of Year:
October 1, 2018
Place:
Suffolk County, New York
Weapon:
Bowtech Bowhunting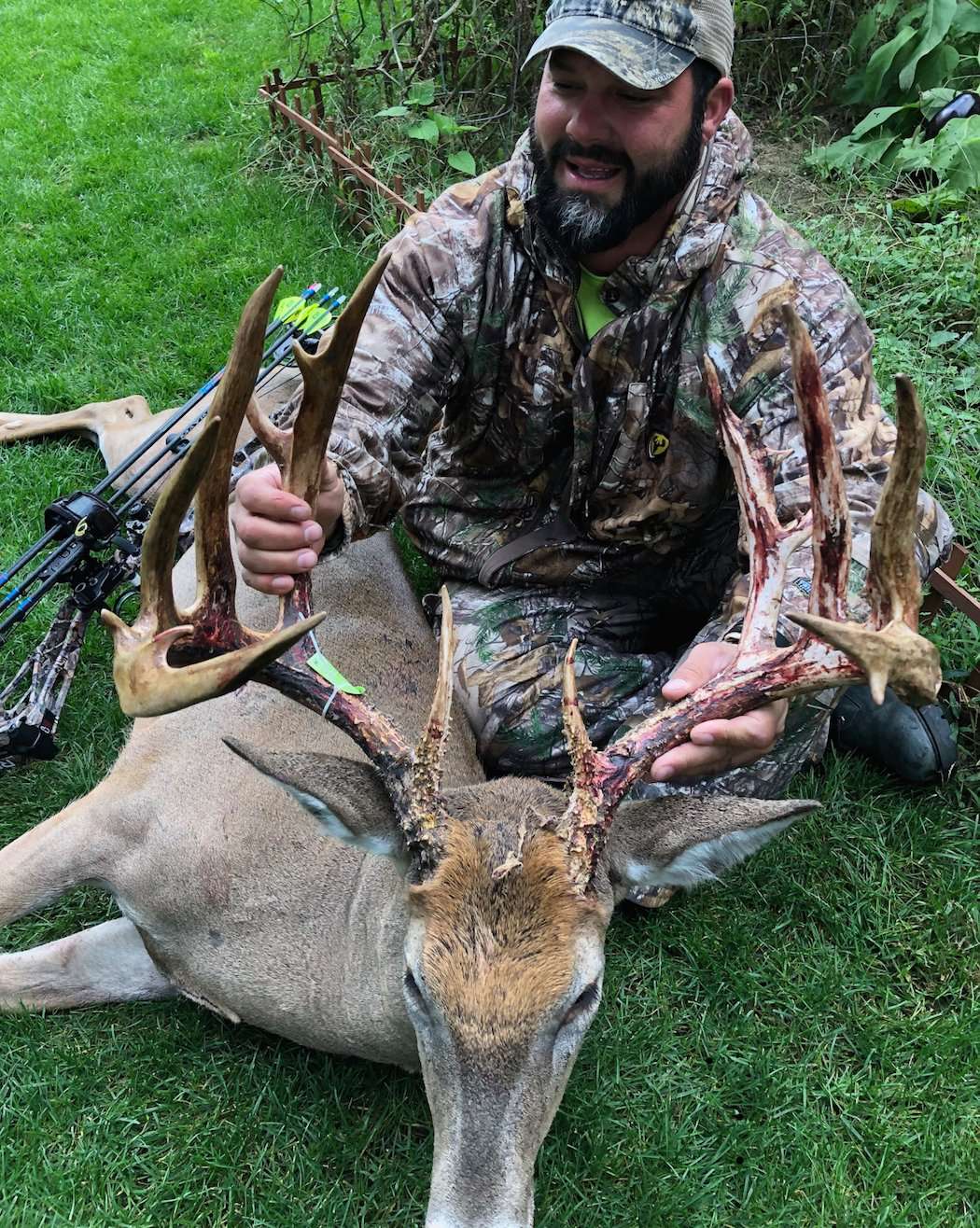 When you think of where booner bucks are harvested, midwestern states such as Iowa, Illinois, and Wisconsin come to mind. Mike Polinice, however, can argue that New York might just be the place to take down a giant deer. Here is how his opening-day hunt unfolded on a stunning, giant whitetail.
Thank goodness his father taught Mike to hunt when he was just 14 years old. After harvesting his first deer, Mike became hooked and hunting was one of his passions. Because of this, setting out trail cameras became a normal routine for Mike. It all proved worthwhile this summer when a friend of Mike's called about a potential giant spotted on the public grounds Mike hunted. Mike knew it was time to get the cameras out.
The buck was spotted on the opposite side of the public land Mike was familiar with hunting.
After a week of having the cameras out, I went out to check them and captured a picture of the biggest buck ever, Mike said.
Don't Miss: Kill a Pre-Rut Monster in 5 Days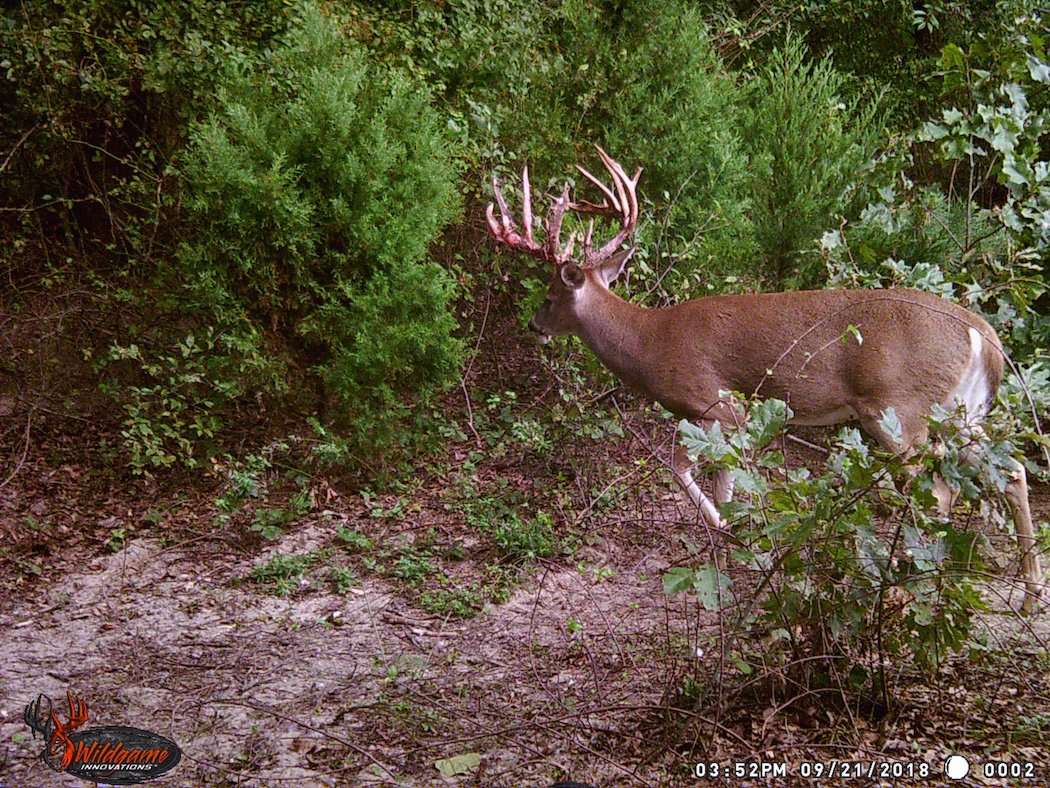 Since this deer was on public ground, Mike assumed others were tracking it and knew of its existence. After 5 months of watching the buck, stress and anxiety were high as opening day approached.
October 1 came, and it was go time. Mike and his hunting buddy Anthony headed to the public land for an early morning sit. Mike was settled in around 5:30 a.m., perched in his lock-on stand. He could see other hunters' headlamps flash through the woods.
The morning was clear, and after sunrise, the temps were already warm. By 10:30a.m., after seeing a doe and two of her fawns, Mike texted Anthony to tell him he was going to sit all day. Anthony agreed to do the same and the long sit began.
Around 6:05 p.m., after texting with his wife, Mike decided he had enough as the long sit was uneventful. He texted Anthony and told him he was going to break down his set.
After turning off my Ozonics to pack away, I took one more look around and there the giant was, off in the distance, Mike said. [He was] walking with another buck in his direction.
The bucks fed on acorns as they approached Mike's stand.
What took 10 minutes felt like an hour, watching him come closer, Mike said.
Disbelief was starting to set in that Mike may get a shot at the deer he'd been focused on all summer long.
Don't Miss: Days in the Deer Stand: Quality vs. Quantity
I had to concentrate on the vitals and take my eyes off the buck's rack, Mike said as he started to draw his bow back. At 15 yards, he stopped the buck. The deer stood like a statue slightly quartering away. Mike release the arrow and the buck only toted the double-lung shot for about 45 yards before dropping. The emotions finally let loose.
I called my wife in tears and she asked if I got him, screaming with joy, Mike said. All I could do was cry and say yes, I got him.
Mike thanked his wife for putting up with him, and for missing family time as he worked hard to keep track of this buck's movements all summer.
It was worth it all and I can't believe I actually got him, Mike said.
The 15-point buck scored 205 7/8 inches and truly is a New York trophy.
Don't Miss: 8 Tips to Make All-Day Treestand Sits More Comfortable
Are you a deer hunter wanting to learn how to accomplish your goals? Check out our stories, videos and hard-hitting how-to's on deer hunting.