This Whitetail Buck Is One for the Ages
Rack Report Details
Buck:
190 2/8 Inches (Green Gross) / 184 7/8 Inches (Green Net)
Time of Year:
November 16, 2018
Place:
Jasper County, Illinois
Weapon:
Benelli M2 Shotgun Shotgun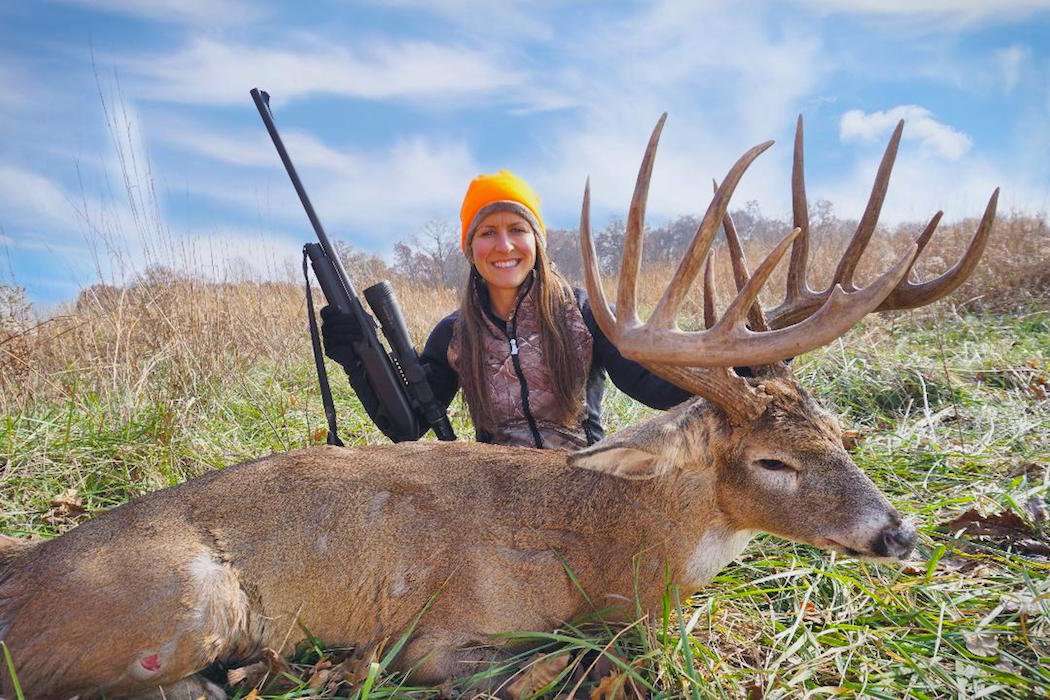 For most deer hunters, it isn't every day you get to chase a mature buck. And it's even more rare to have the opportunity to chase a net Booner. This one, aged at 4 ½ years old, was destined for Brita Turbyfill's life. A long history and a tough 2018 season finally ended in what some would call . . . satisfaction.
This is the story of Rockstar.
We had him on trail camera last year and were guessing he was a 160-inch 3-year-old, Turbyfill said. We knew he had major potential and had told ourselves that if we had the opportunity last year that we'd let him grow. But we were honestly afraid that if he did come by that he may be hard to pass. Luckily, we never faced that decision last year.
We didn't have him on trail camera this year at all and were so disappointed by that, Turbyfill continued. But things escalated quickly two days before gun season when he came by me at 35 yards chasing a doe. I couldn't get a clear shot at him that day, but I recognized him.
After the hunt, Brita, her husband, Michael Turbyfill, and her father, Bruce Lewis, all discussed the encounter.
The next day, things got even more sporty.
The next morning, I sat the same stand and I couldn't believe my eyes, Turbyfill said. He came right exactly where I wanted a deer to come and gave me a clear 22-yard bow shot. I took the shot, but he turned hard-left when I did. I checked my arrow and the ground and there was just a little hair and a tiny piece of fat or flesh. There was snow on the ground and we did our due diligence to confirm there was no blood. I had nicked him. Needless to say, I was so heartbroken and upset. It was a miracle I had him in front of me two days in a row. I figured there was no way I'd have that kind of a chance again.
But she did. And the next day had something pretty special in store. It was overcast and cold with about 30- to 40-degree temperatures. It was your typical midwestern scene with timber and crop fields as the setting. But the action was slow. The opening morning of gun season, Brita didn't see a deer.
That afternoon would prove to be one Brita and company would never forget.
That afternoon, I sat a different stand only 350 yards away from my dad's setup, Turbyfill said. He got in the stand a bit after me, and within seconds of climbing the tree, I heard him shoot. He was able to take a deer we call Kicker 9, which comes along with a story of its own. But because of where he'd shot, I decided to move to a different stand that was only about 70 yards away, but further in the timber. I had enough time to eat a snack. Then I looked up and watched Rockstar head right at me, directly from the direction where my dad was sitting and had just taken Kicker 9. It made no sense. I was in total shock.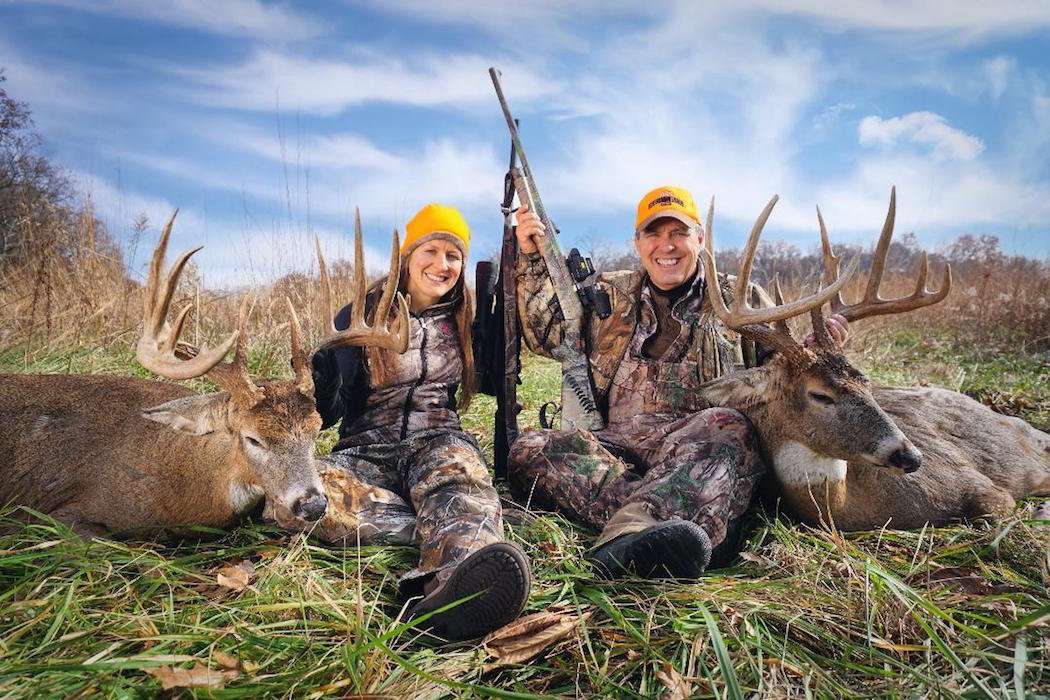 He walked right down a 30-yard trail, Turbyfill continued. Head down, but just sort of cruising along with no cares — no does or other deer around.
And the Benelli M2 took care of the rest.
God is good and gave me a third opportunity at this deer, Turbyfill said. Thankfully I was able to make it happen this time. It was truly unbelievable, and I did not deserve this deer. The deer of a lifetime doesn't give you three chances.
But this time it did. And we're certainly glad for it. A buck of a lifetime . . . no . . . a buck of 10,000 lifetimes.
A special hunt. A special deer. A special family to experience it all.
God bless deer hunting.
Don't Miss: The Top States for Boone and Crockett Whitetails in the Last 10 Years
Are you a deer hunter wanting to learn how to accomplish your goals? Check out our stories, videos and hard-hitting how-to's on deer hunting.
Watch all the latest video episodes