What deer activity are you seeing?
Rack Report Details
Buck:
195 6/8 inches
Time of Year:
November 2, 2019
Place:
Albany County, New York
Weapon:
Bow Bowhunting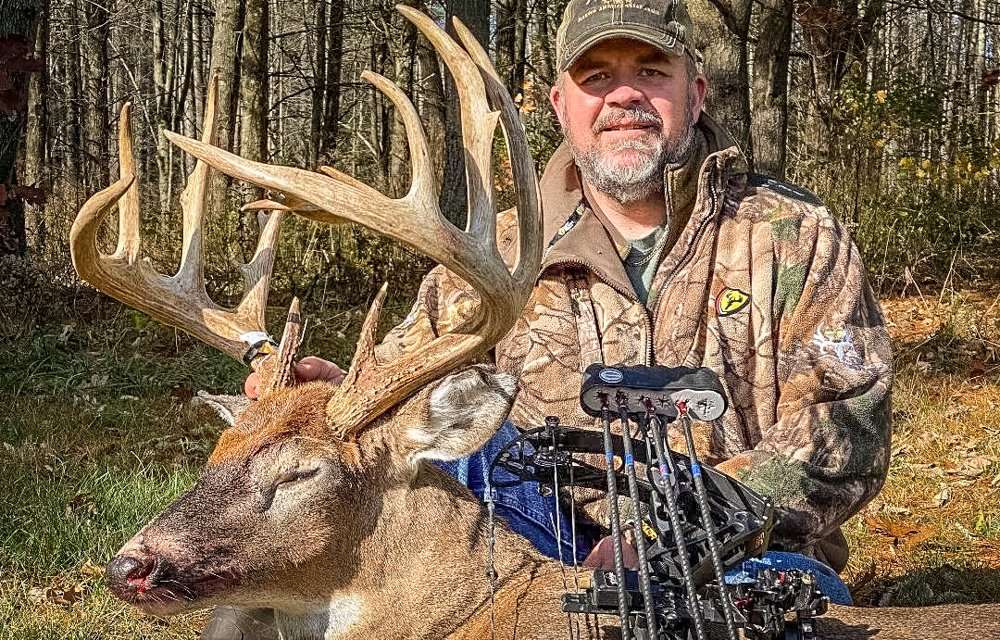 Few hunters think of New York as a big-buck state. It's home to more than 20 million people. (By comparison, 3 million people live in Kansas.) The Empire State's deer woods get busy, and that pressure doesn't lend to very good age structures, and leaves a relatively low density of mature bucks. Those that do make it to maturity are usually nocturnal.
Such was the case with a buck that resident Jason Clark, and several other hunters, pursued for the last four seasons. Some good bucks have come out of east-central New York, but this deer was special. This is urban territory with lots of small timber pockets for a deer to hide, but more than 300,000 people live in the county and quite a few hunters chase these deer.
"My father and I lease 90 acres that adjoin 500 acres of no-hunting refuge land that has hiking trails and recreational opportunities for the public," Clark said. "The deer that live in that refuge live on our lease, too.
The area is one of two archery-only zones, Clark continued. My father - my lifetime hunting partner - started hunting the area in 2004. It's a bow-only unit, so there are some nice bucks in the area. In 2015, we captured a picture of a younger buck with excellent genes. The following year, he got bigger, and in 2017, he blew into a 160-class buck. We got several trail-camera pictures of him. Several friends and neighbors in the area also knew he existed and were pursuing him. A deer like that in an area like this was known well by most hunters in the vicinity.
But despite all of the excitement, no one had actually encountered the deer.
At that point, we all decided to name the buck, Clark said. My buddy, Brian, said, 'This deer is going to be a nightmare for all of us, so I believe we should name him Nightmare.'
Nightmare's nocturnal behavior continued throughout 2018 and into the 2019 hunting season, too. Clark continued getting trail-camera pictures of him working scrapes and traveling through the area, but all of them were at night.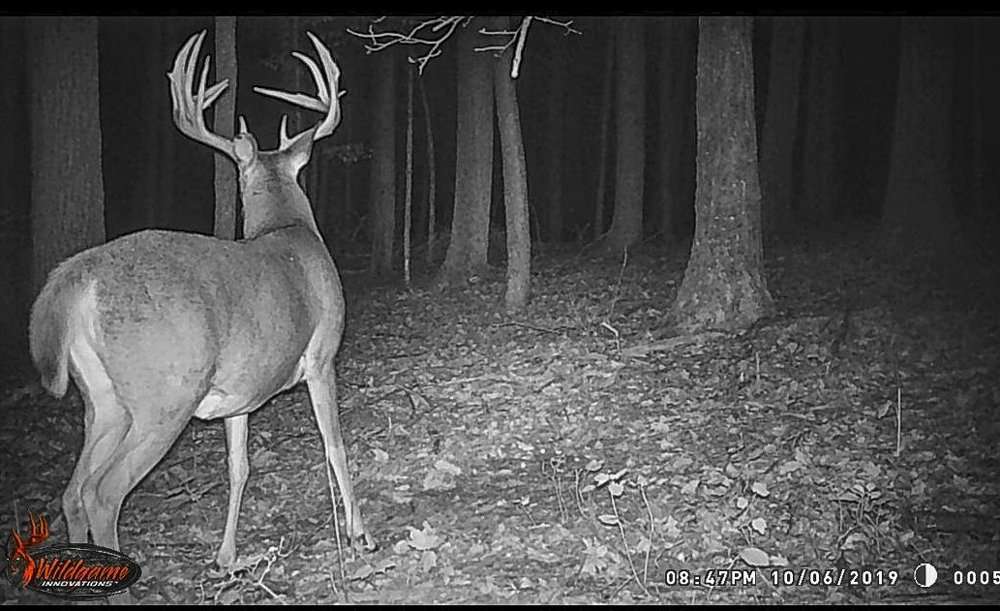 But things changed on Halloween. A big storm and cold front brought driving rain and high winds to New York. The storm died down, and the temperature fell from 70°F to 29°F, and it seemed ideal for getting Nightmare on his feet during daylight. On November 2, Clark climbed into his stand for the morning sit. Shortly after, he heard deer moving through the woods nearby.
I saw a buck making scrapes, he said. But I didn't know it was Nightmare. He worked within 50 yards of me. Then, I realized it was him. Just as he was about to enter shooting range, he spotted a doe and followed her. I thought I'd lost my once-in-a-lifetime opportunity.
Clark climbed down for lunch. Little did he know the evening sit would be just as good.
I arrived at the same stand early that afternoon, he said. Shortly after, I spotted two bucks sparring. Then, I saw another buck. And then another. Four bucks within an hour on stand. The passing of that storm really seemed to have deer moving.
Then Clark heard deer running and crashing through a nearby thicket.
The bucks were grunting and chasing each other around, he said. They were making hellacious noises. Eventually, a doe emerged and came by me. Unbelievably, Nightmare followed right behind her.
The tremendous buck stopped 25 yards away, and Clark made a great shot.
He took off through the brush, he said. I'll admit, I wasn't 100% sure it was Nightmare, but I knew for sure that it was a giant buck.
Before taking up the track, Clark met with his father, and when they located the downed buck, they confirmed that the deer was indeed Nightmare.
Since the buck had been so reclusive and nocturnal, I feel fortunate to have encountered him twice in one day and then to take him with my bow, Clark said of the buck, which measured 195 6/8 inches. Also, Brian, my good buddy who named the deer, graciously gave me some shed antlers from the deer that he'd previously picked up. I've compiled a lot of history with this incredible deer."
And all of that history added up to one heckuva big-buck story.
Don't Miss: Is This the Largest Buck of the 2019 Deer Season?
Check out more stories, videos and educational how-to's on deer hunting.
Watch all the latest video episodes