Rack Report Details
Buck:
183 2/8
Time of Year:
October 31, 2021
Place:
Henderson County Kentucky
Weapon:
Killer Instinct Crossbow
Kentucky hunter Josh Mchatton knows Halloween is a great day to be in a stand if you want to kill a big buck. Even though he hadn't had a shooter on camera in his spot for a few weeks, he hustled to get ready and head to the woods as soon as he got home from a family camping trip the last day of October.
Josh knew there were a couple of good bucks in the area. Over the past two years, he'd had one buck in particular that stood out. The deer had blown up this year, was bigger than anything else the hunter had ever taken. I've been lucky enough to kill several really nice deer over the years, but this one was special. Unfortunately, he did the same thing this year that he usually does, hang out in my spot early, then disappear, Josh said. That disappearance date this year was August 8, the last time Josh had the buck on camera.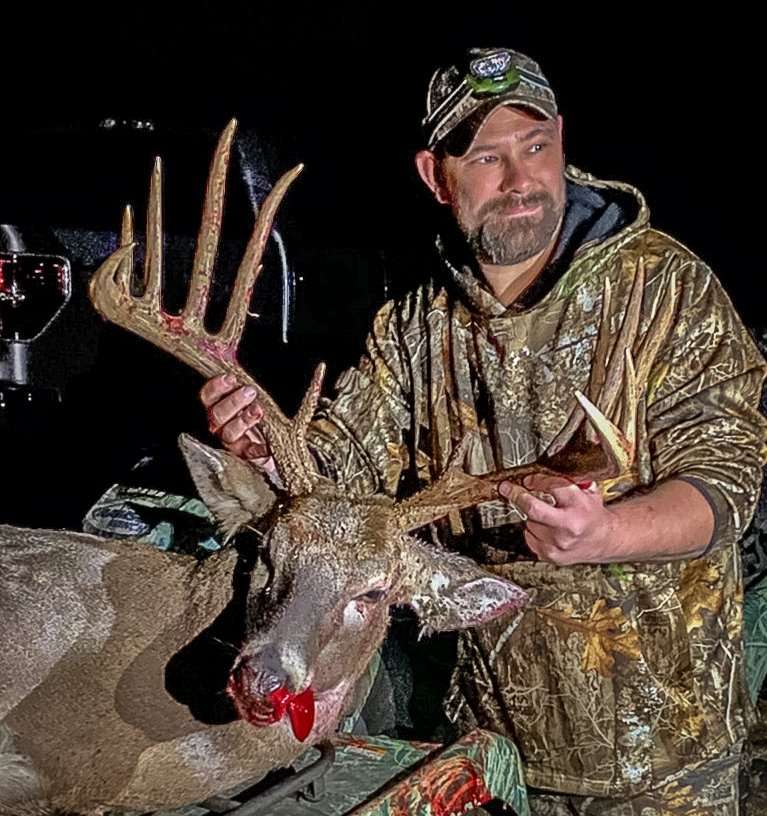 Josh knew where the buck had gone, though. His uncle and cousin hunted a large farm just under 2 miles from his, and they were getting regular photos of the big buck. They were hunting him pretty hard all that week, he said.
When Josh climbed into his stand that afternoon, it was warm and the deer movement was slow. As the minutes ticked by and sunset approached, he had yet to see a deer. Finally, just before dark, he heard a deer moving through the thick cover behind his stand. I think he had been there all evening, bedded in the thick river cane cover, Josh said.
The deer emerged into the opening just 15 yards from Josh's stand and started to make a scrape. At first glance, he thought it was a different buck with a similar frame to the big deer he was after, but about 30 inches smaller. Either way, Josh knew it was a shooter and he needed to act quickly.
The hunter raised his Killer Instinct crossbow and settled his crosshairs on the buck's shoulder. He squeezed the trigger and watched his nock disappear into the deer, then reappear on the opposite side. The buck kicked and bolted for a large island of high grass in a nearby cut corn field.
(Don't Miss: Why Buck Tarsal is the Deadliest Scent in the Deer Woods)
The deer never popped out of the grass, so, after giving it plenty of time, Josh climbed down and picked up the blood trail. It quickly led him to the buck, just inside the edge of the grass.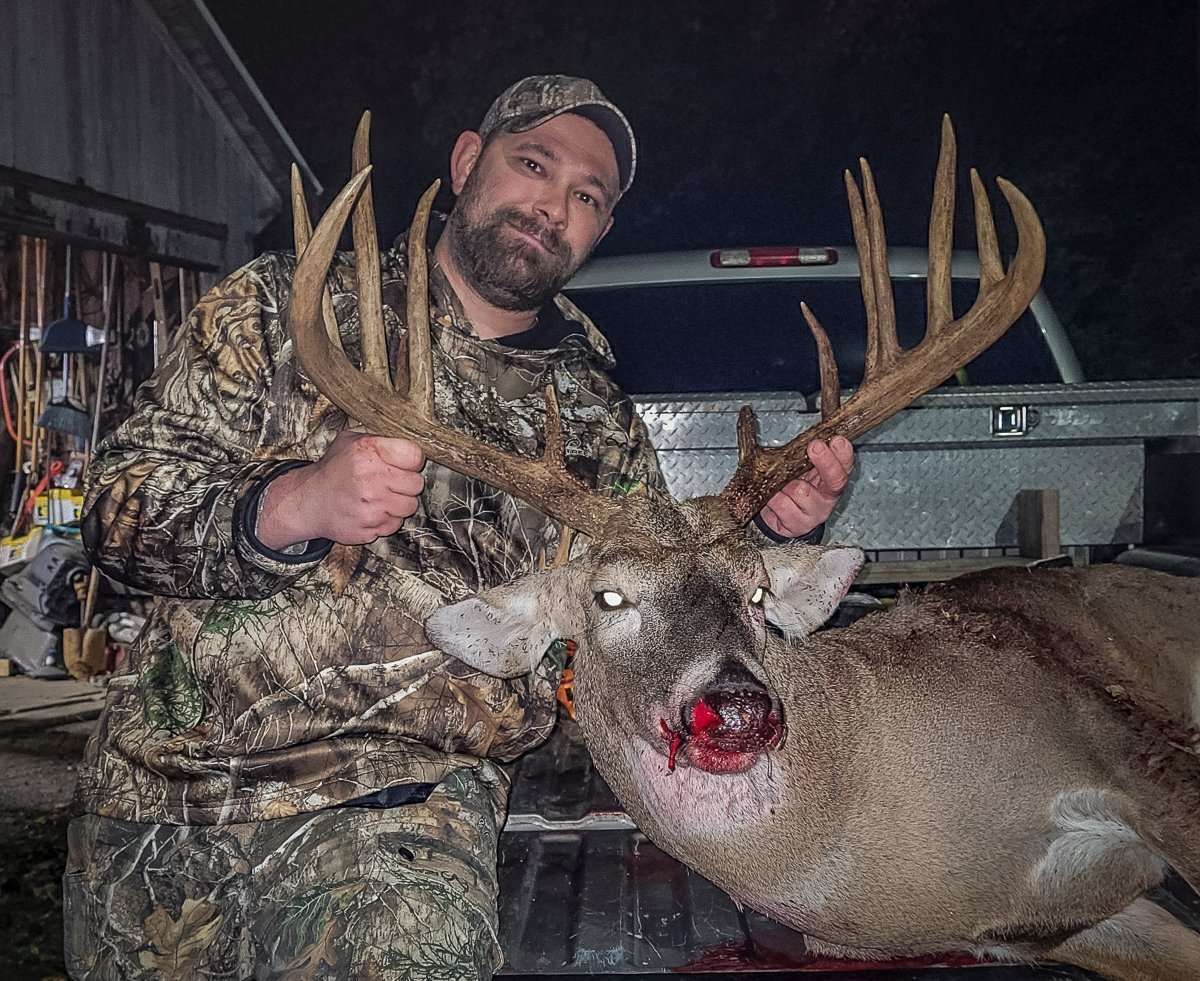 All this time, Josh thought that he had shot a 150-class buck. Only once the beam from his light hit the rack did he realize he had killed the big buck he had photos from back in the late summer — the same one his uncle and cousin were hunting two farms over. I was excited all over again when I recognized the buck, Josh said. I immediately called my wife and was so worked up that I had a hard time telling her what had happened."
Josh's buck featured a 6x6 main frame with 2 kickers. The rack green scored 183 2/8 inches.
Watch all the latest video episodes