This Legends of the Fall co-host was behind the trigger when a monster buck walked into view
Rack Report Details
Buck:
199 inches
Time of Year:
Nov. 15, 2021
Place:
Kleberg County, Texas
Weapon:
Browning .300 WSM Rifle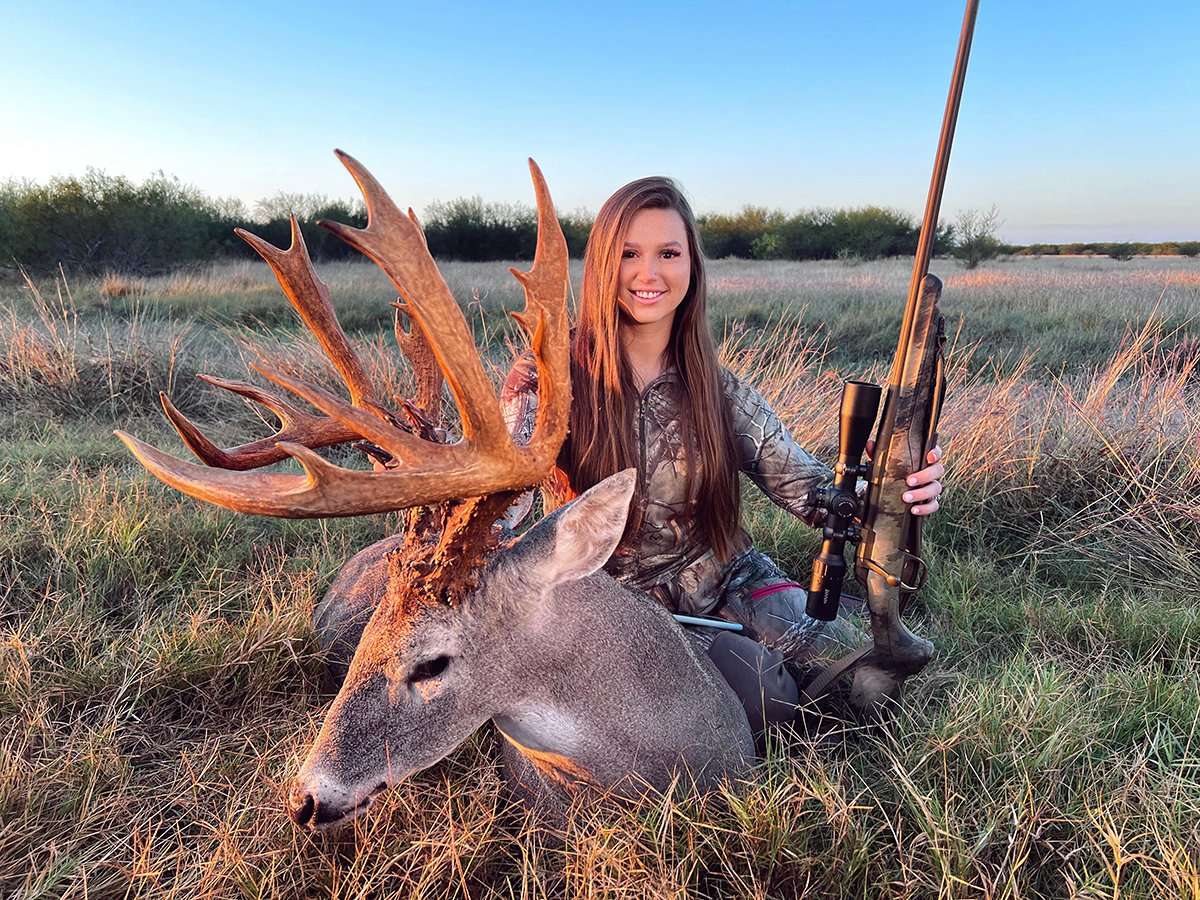 The McFerrin family, who host the Legends of the Fall hunting show, has been knocking down monster bucks for decades. They're no strangers to putting deer meat in the freezer and huge whitetails on the wall. It seems MaKenna McFerrin is no different from the rest of the crew.
Hunting was a huge part of my childhood and is still a huge part of my life, McFerrin said. For me, deer hunting makes me think of spending time with my family. It has been one of the major activities we all have done together since I was a kid.
This season, she targeted a big 5 ½-year-old buck they had some history with. She'd watched the buck for multiple years on trail cameras, and knowing the deer was pushing 200 inches, she decided it was time to hunt it. It lived in an area she'd hunted her entire life, so she knew the location well. They used several trail cameras to pattern the big whitetail.
Her mother and father had had an in-person encounter with the buck, but she hadn't. So, she spent four days chasing this deer. The first three produced little action. But Nov. 15 brought better fortune, and 80-degree weather, which isn't unheard of in Texas in November.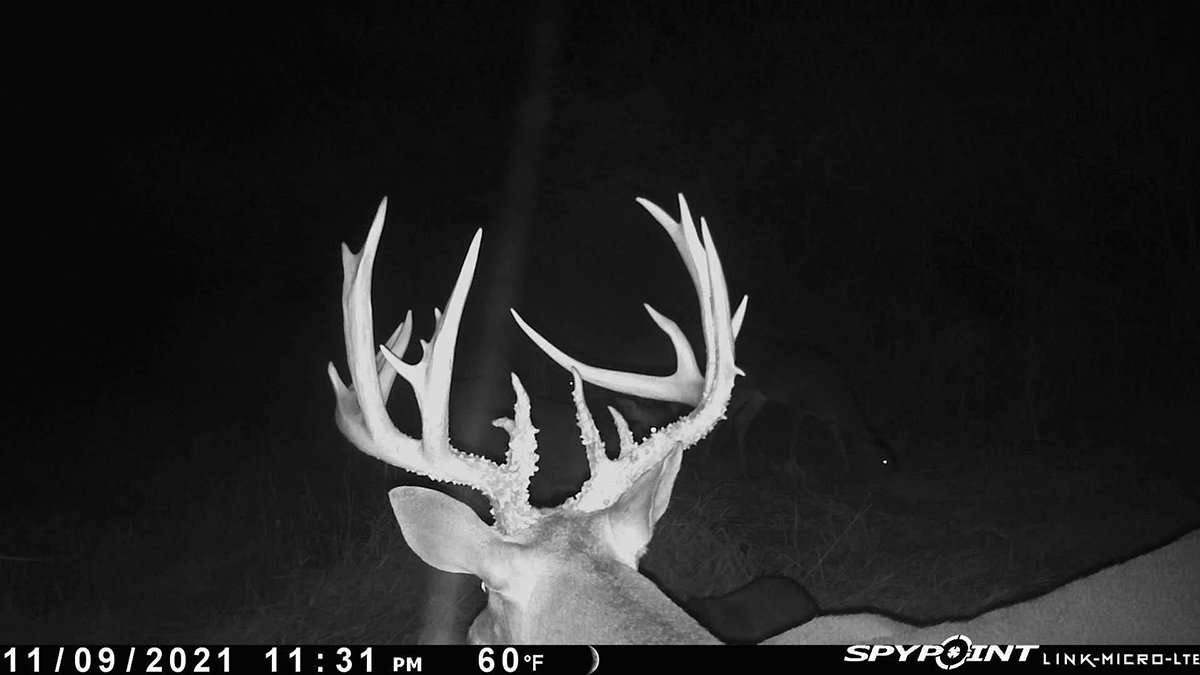 Her blind was surrounded by thick mesquite cover, and she and her sister, Georgia-Kate, were set up in the middle of a mott, or small grove of trees. The stage was primed for a great afternoon sit. She'd been there at the ranch for almost a week, and this was her last sit of the trip.
I remember hearing javelinas moving through the brush and two young bucks fighting, McFerrin said. I saw several does, cows, javelinas, and a few young bucks. Then, we saw all the young bucks stop in their tracks and look up. That's when we knew a mature buck was around the corner.
Seconds later, the huge buck stepped out. McFerrin spotted it, and buck fever hit immediately. Due to the thick mesquite, the buck was already in bow range when it materialized in front of her. Still, she didn't mind having the power that her Browning .300 WSM provided. As the buck turned its attention toward the younger bucks, she slowly raised her gun and got in position.
Trying to calm her nerves, she took several deep breaths, and settled the crosshairs for the shot. She pulled the trigger, sending the bullet downrange. Sounds of the muzzle blast echoed all around as the huge deer dashed out of sight. She felt confident, though, that it wouldn't run far.

Her sister, Georgia-Kate, was also in the blind, and they both celebrated as the reality of the situation set in. My sister and I were just freaking out with excitement, McFerrin said. We couldn't stop smiling. We all were so excited. It was just a ton of celebration. This deer means so much to me. I've always dreamed of hunting a buck of that caliber. This is my biggest buck to date.
After the initial shock subsided, she called the rest of her immediate family members, who were also in camp. Her fiancé and father met them for the recovery. It didn't take long to find the giant. It was piled up 50 yards from the point of impact.
Walking up on him lying there is a memory I'll never forget, McFerrin said. This hunt was one of the most exciting hunts of my life. I was hunting alongside my sister Georgia-Kate, which makes every hunt better no matter the outcome.
The Kleberg County, Texas, monster scored a whopping 199 inches.
(Don't Miss: Mother and Son Shoot Big Locked-Up Bucks)
Watch all the latest video episodes