After a three-year chase, Preston Allred finally connected on this massive eastern whitetail
Rack Report Details
Buck:
187 inches
Time of Year:
December 6, 2022
Place:
Caswell County, North Carolina
Weapon:
Marlin .270 Rifle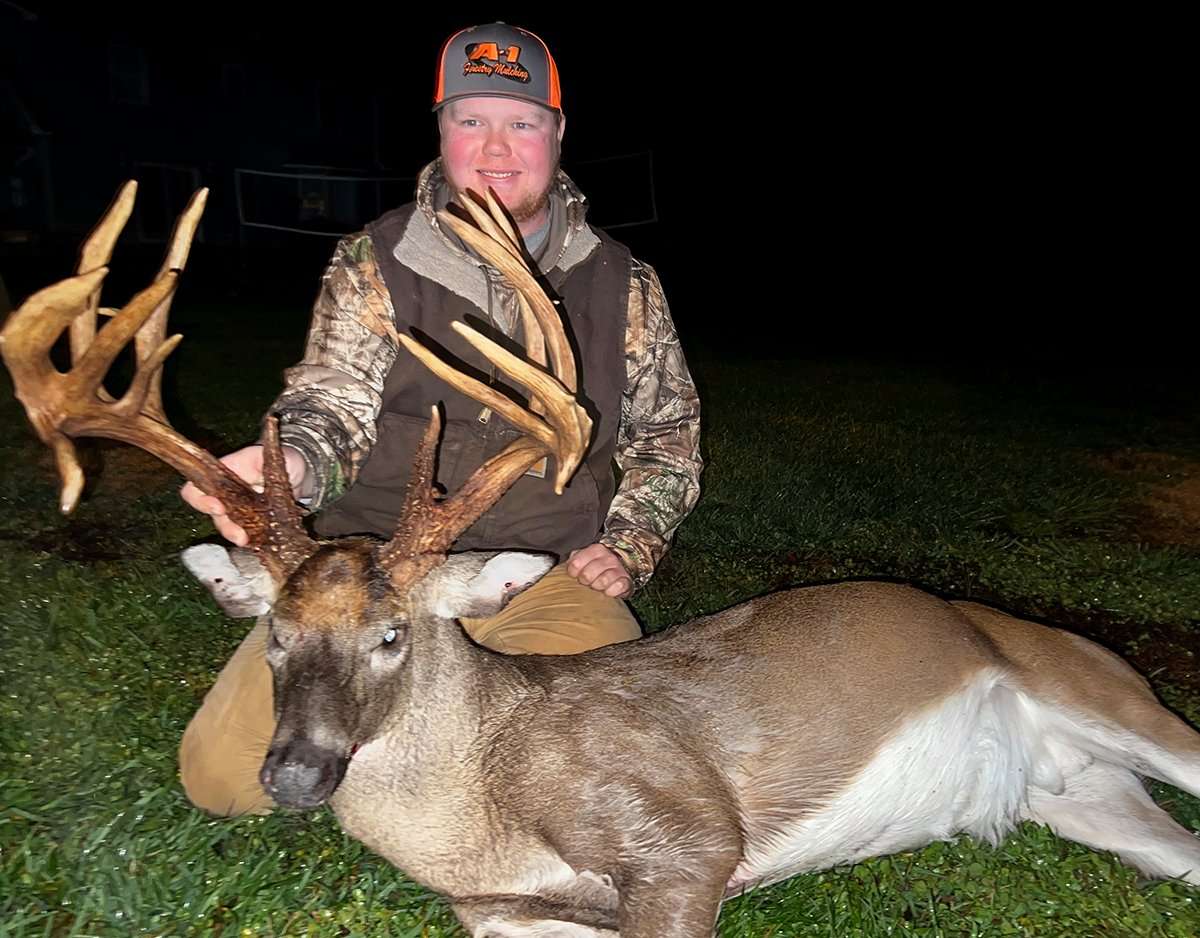 North Carolina isn't a traditional big-buck state, but it's been cranking them out this season, including the huge, heavy-beamed buck Preston Allred shot in early December 2022. The deer carries mass from its bases to its beam tips, and the buck came to be known as the Milesville Monster.
Allred had the deer on trail cameras for three years, starting in 2020. He wasn't a shooter that year, so I decided to let him walk to give him a chance to grow to his full potential in the next couple of years, he said.
In 2021, the buck returned and packed on even more inches. I decided to hunt him hard that year, because he would have been the biggest deer that I had ever killed, Allred said.
But it wasn't meant to be that season. When he finally started showing up regularly on camera, he broke his right main beam near the base, Allred said. He decided to pass on the buck again. That year, I ended up seeing him just about every time I hunted that stand.
The 2022 deer season rolled around, and the buck returned Oct. 11. He made his appearance every day for a week straight with no daylight pictures, Allred said. Then he disappeared until Nov. 18. When he showed back up, I decided to hunt him. I hunted him consistently for two weeks with no luck and decided to give him a break. He was still showing up on camera, but only in the middle of the night and early morning.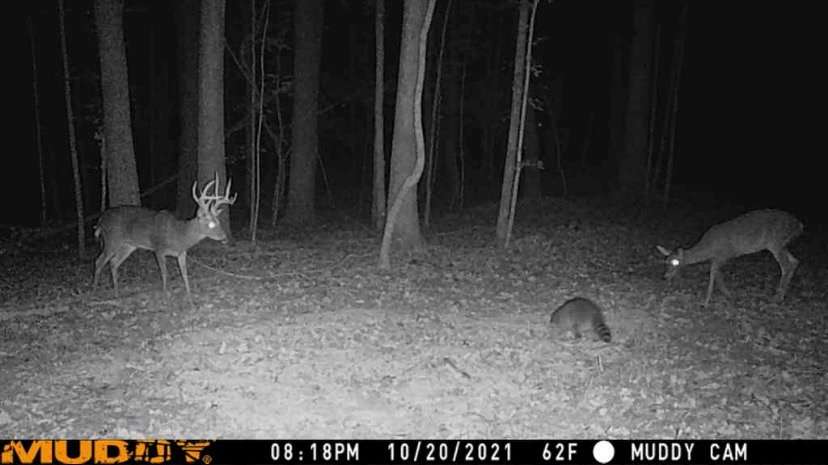 On Dec. 5, the deer appeared on a trail camera with a group of does. Allred wasn't hunting, though. So, the next day, Dec. 6, he decided to hunt. He called his friend Dylan to go with him. They discussed where to hunt that afternoon. Allred considered going somewhere to shoot some does, but his friend convinced him to hunt the big deer again. So Allred headed to an oak ridge stand where he thought he might have an encounter with the deer. The weather was good, and the wind direction was perfect for the location.
When we showed up to the stand at 3 p.m., the wind had changed directions, but we decided to take a chance, Allred said. Once we sat down and got settled in, it started raining. At that point, we lost hope.
The rain lasted for more than an hour. But at 5:05 p.m., a spike appeared. It was acting skittish. Allred had seen that yearling buck every time he hunted that spot, though, and it always acted the same way. The hunter wasn't worried.
Minutes later, Dylan, spotted a deer in the distance. He raised his binoculars, got a better look, and looked back at Allred. It's him, Dylan said.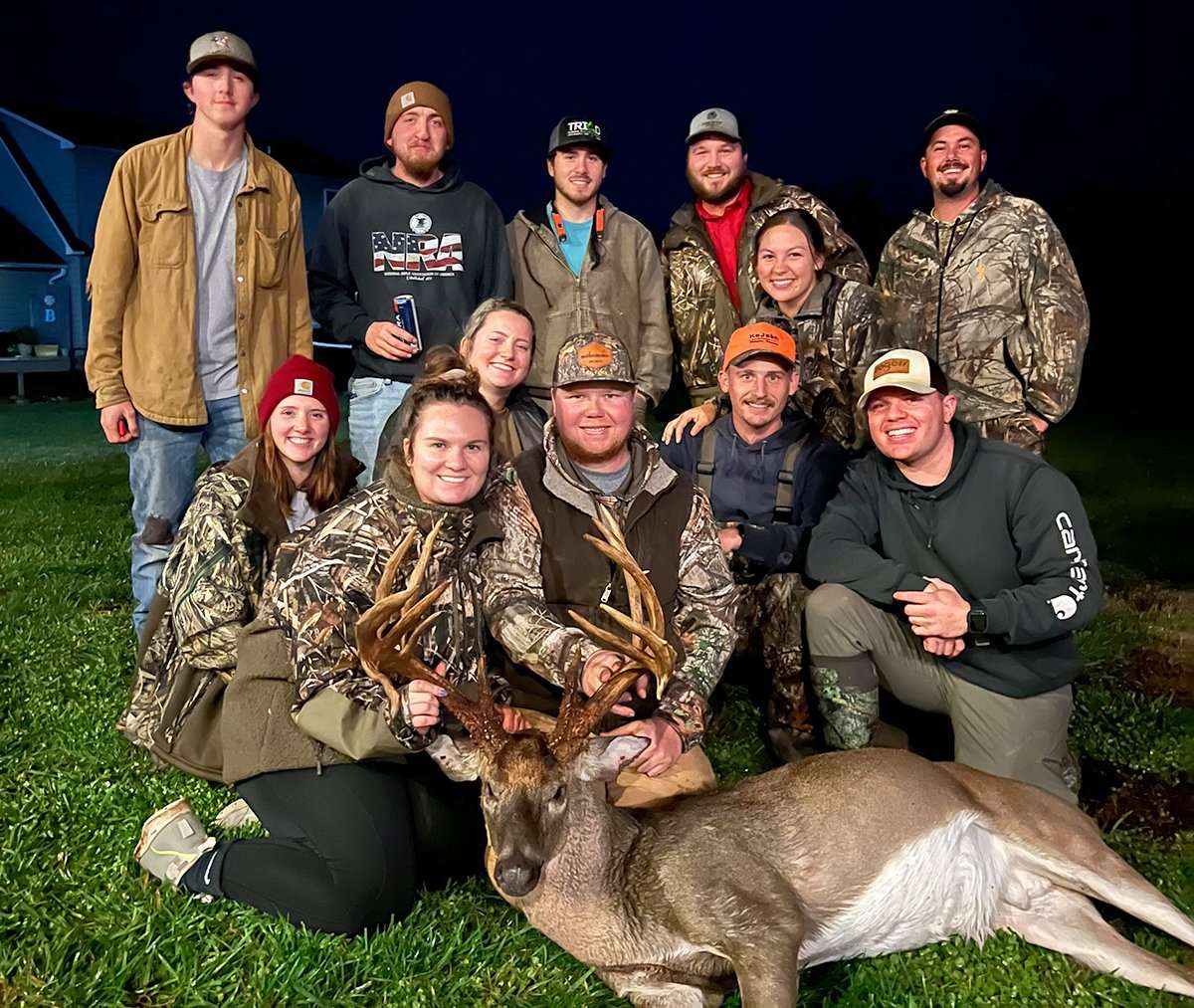 My heart immediately started pounding, and I began shaking, Allred said. Dylan kept saying shoot him, but I couldn't see him good enough to get a shot. He ended up making a circle, and he finally crossed into the shooting lane where I could get a good look at him. I took a deep breath and got settled in.
With a solid rest and steady gun, Allred took the broadside 80-yard shot. The bullet found its mark, and the deer took off. It ran out of sight.
We decided it would be best to let him sit for a bit, Allred said. We left and came back about an hour later. He didn't run more than 70 yards, and there he was. At this point in time, it really set in that I had just killed a buck of a lifetime.
After three years of following the Milesville Monster, Allred was finally able to punch a tag on him. The buck scored 187 inches and was aged at 4-½ to 5-½ years old.
(Don't Miss: A 200-Class Typical Buck with a .30-30)

Watch all the latest video episodes