Rack Report Details
Buck:
153
Time of Year:
September 3, 2022
Place:
Robertson County, KY
Weapon:
Mathews V3X Bowhunting
As a taxidermist, Kenneth Martin recognizes a big buck when he sees one. When he and his cousin Eli first checked their trail cameras on a new piece of property acquired just two months before the start of archery season, they knew immediately that the giant-framed 8-point was a buck to go after. They named the buck "Bruce" after the shark in the movie "Finding Nemo" because he was so much larger than the other bucks they had on camera.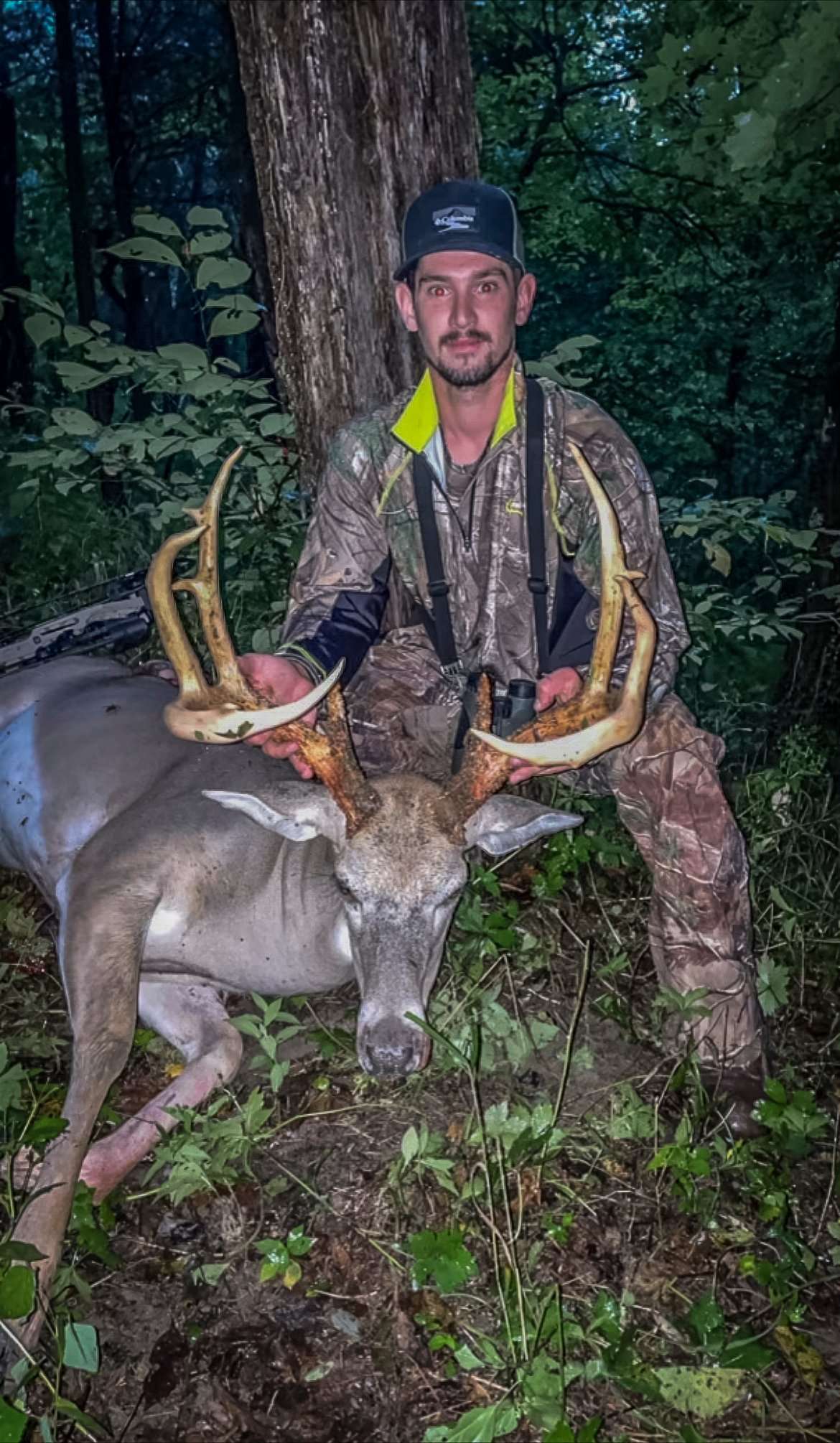 As season approached, the buck was on a regular pattern that saw him pass in front of Martin's stand just about every evening. Opening day arrived with unsettled weather and spotty thunderstorms. With a projected wind that would work for the stand location, Kenneth decided to hunt, with Eli filming.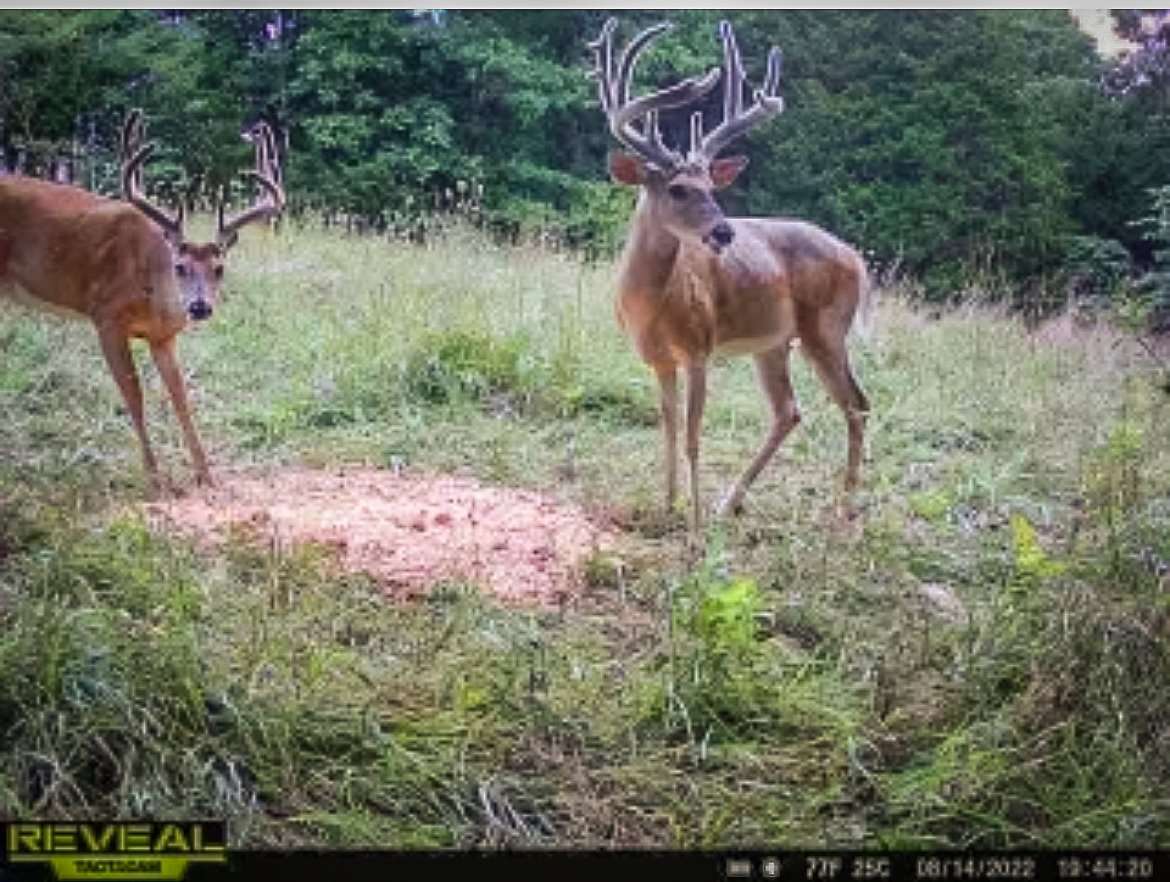 The pair got into their stands early that afternoon to take advantage of cooler temperatures between rain showers. It quickly became apparent that the turbulent weather was causing the wind to swirl. Soon after climbing in, the hunters started seeing deer. A string of younger bucks and does came by their stand. A total of three of the five bucks and a few of the does caught their scent and spooked.
Kenneth and Eli talked it over. Should they stay in the stand and hope the wind settled and the evening thermals pulled their scent away from the approaching deer? Or should they climb down and exit the area so they didn't educate the big buck and risk spooking him out of the area for good?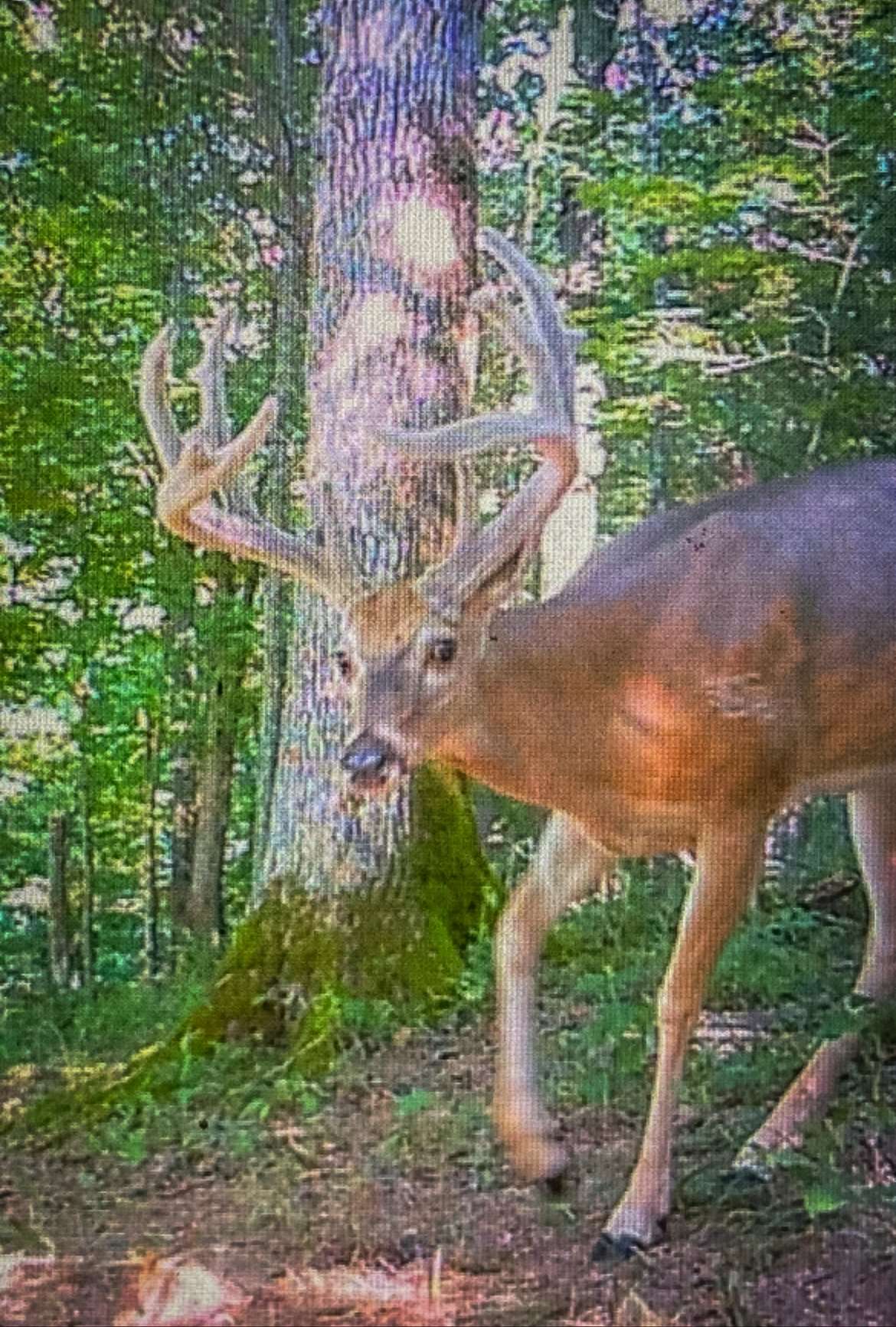 We went back and forth. On one hand, it looked like things were going to calm down for the evening. On the other, we knew we might on get one chance and we didn't want to blow it on a bad wind, Kenneth said.
In the end, they decided to let a game of chance make the decision for them. I had a coin flip app on my phone, and we decided that three out of five flips would decide if we stayed or left, Kenneth said. The results were "stay," so the two settled in for the evening.
(Don't miss: 10 More Deer Hunting Myths Debunked)
As the end of shooting light neared, Kenneth heard the sound of a buck scraping his antlers on a nearby tree. He turned to see the big 8, recently shed and now hard-antlered, raking his rack back and forth on a sapling about 70 yards away.
At first, I wasn't even sure it was him. All the pics I had of him were in velvet and this buck was clean shed, Kenneth said. The buck soon stepped out into the open trail and removed any doubt.
The buck began to make its way toward Kenneth's stand, and when he stopped at 30 yards, Kenneth came to full draw. As he did, the deer turned straight away. I stood there at full draw just staring at his butt for 30-45 seconds," he said. "Finally, the deer turned to quartering away and I let the arrow go."
(Don't miss: Lessons Learned from 15 Freaky 200-Inch Bucks)
The shot was good. The buck bolted into the thick cover and Kenneth heard him crash just out of sight. He only went about 50 yards," Kenneth said, "and most of that was because he was going down hill. His front shoulders were down and he pushed so hard with his hind legs that he rubbed most of the hair off his brisket."
The buck featured a massive 150-plus-inch 8-point frame with 13-inch G2s and four kicker points for a green score of 153 inches.

Watch all the latest video episodes