A Look at New Holland Tractors
Today's deer hunters (turkey hunters, too) know the value of a well-maintained food plot. Even on a small parcel of ground where closely managing a deer herd isn't possible, the sheer attraction factor of a good food plot can make your chances for filling a tag skyrocket.
But, as anyone who has worked on food plots will tell you, trying to break rough ground with inadequate equipment is an exercise in frustration. That's why Team Realtree has partnered with New Holland for its land management needs. Here's a look at some of the newest and best New Holland tractors, suited for everything from planting a quarter-acre kill plot in a hard-to reach area to a 10-acre field of corn or beans.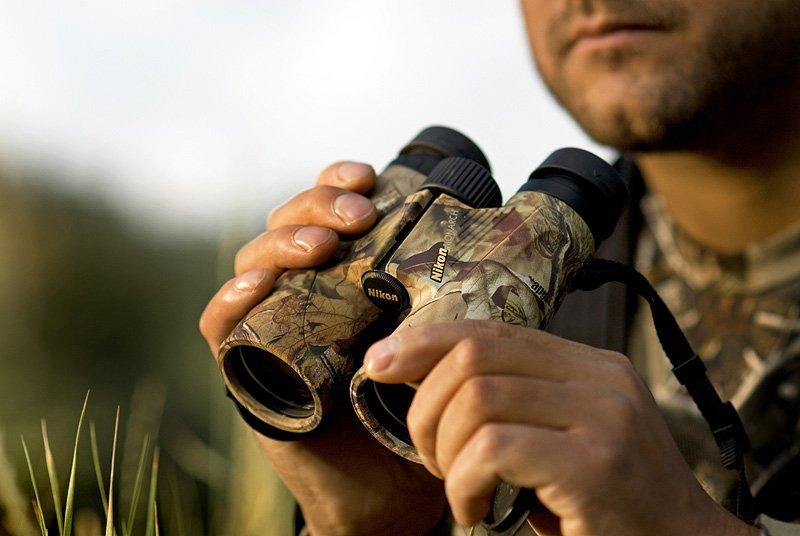 Workmaster Series: The New Holland Workmaster series is a value class of tractors that includes a 75-, 45-, and 55-hp model. The Workmaster 75 features an 8X2 constant mesh transmission with four gears in high and low ranges for a total of eight forward gears and two reverse gears. For convenient shift-on-the-go operation, third and fourth gear, as well as seventh and eighth gear, are synchronized.
The new Workmaster 75 delivers dependable power and efficiency with a quiet, turbocharged, four-cylinder, Tier III emission-compliant engine that is approved to run on B20 biodiesel. Indirect mechanical fuel injection ensures quick response and smooth operation while boosting fuel efficiency and reducing emissions.
A fully independent 540-rpm PTO allows a three-point implement to remain engaged even when changing gears, turning or applying the clutch. Open-center hydraulics coupled with a standard rear remote valve and deluxe three-point hitch make attaching and using many rear implements a cinch.
All New Holland Workmaster tractors have an open operator station that is designed for operator convenience and comfort with plenty of foot and leg room. Controls are easily accessible right next to the seat, and bright, clear, analog instrument gauges are easy to read. The suspension on the contoured seat adjusts for operator comfort. The sloped hood and rounded fenders provide outstanding visibility, a big plus for loader work. The vertical exhaust directs noise, heat and fumes away from the operator. For extra traction and stability, Workmaster tractors offer a mechanical four-wheel drive engagement option. All-wheel-drive traction in an economy class tractor is another way this workhorse outperforms other tractors in its class.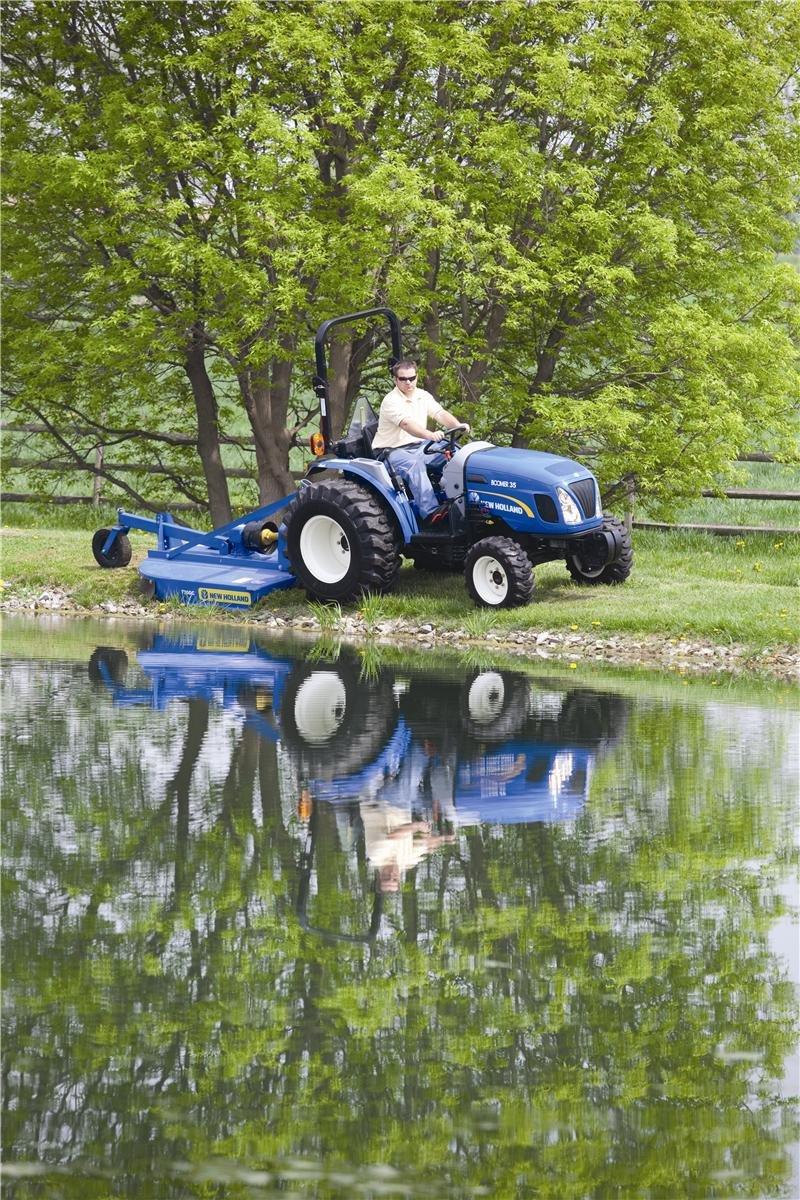 Boomer Series: New Holland's Boomer compact tractors, available in a 28- to 47-hp model, feature the maneuverability and operating ease needed to make quick work of tough jobs. These tractors should be ideal for creating those small food plots in tough-to-reach places that are so productive during bow season.
Boomer tractors are designed with a sloped hood for outstanding visibility. Visibility is further enhanced by an industry-leading lighting package that illuminates both the front and side for safer, more productive work when operating in low-light conditions.
Boomers are powered by quiet, durable, fuel-efficient four-cylinder engines that provide plenty of smooth power for loading, digging, mowing and much more. A dual-pump, high-capacity hydraulic system with an electrohydraulic engaged independent PTO ensures fast implement and steering response. In addition to the rear PTO, a mid PTO for midmount mowers is also available.
Boomer tractors are available with a choice of a smooth, synchronized gear transmission or a three-range hydrostatic transmission with two-pedal actuation. The smaller Boomer 30 and 35 models, 28 hp and 38 hp, respectively, are available with a 12x12 synchronized shuttle shift (SSS) transmission while the larger Boomer 40 and 50 models, 41 hp and 47 hp, respectively, are equipped with a 16x16 SSS transmission. The synchronized shuttle shift transmission (SSS) makes change of direction or speed easy because there's no need to come to a complete stop when shuttling or changing gears, a real plus for fast, efficient front-end loader work.
Boomer tractors are easy to operate with labeled controls that are ergonomically positioned. The flat deck has plenty of legroom, as well as a comfortable, adjustable high-back seat and tilt-steering column. For ease of maintenance, the one-piece hood lifts on a gas strut for quick access to routine maintenance areas.
For more information on New Holland tractors, click here.