What's It Worth: Beretta 3032 Tomcat .32 ACP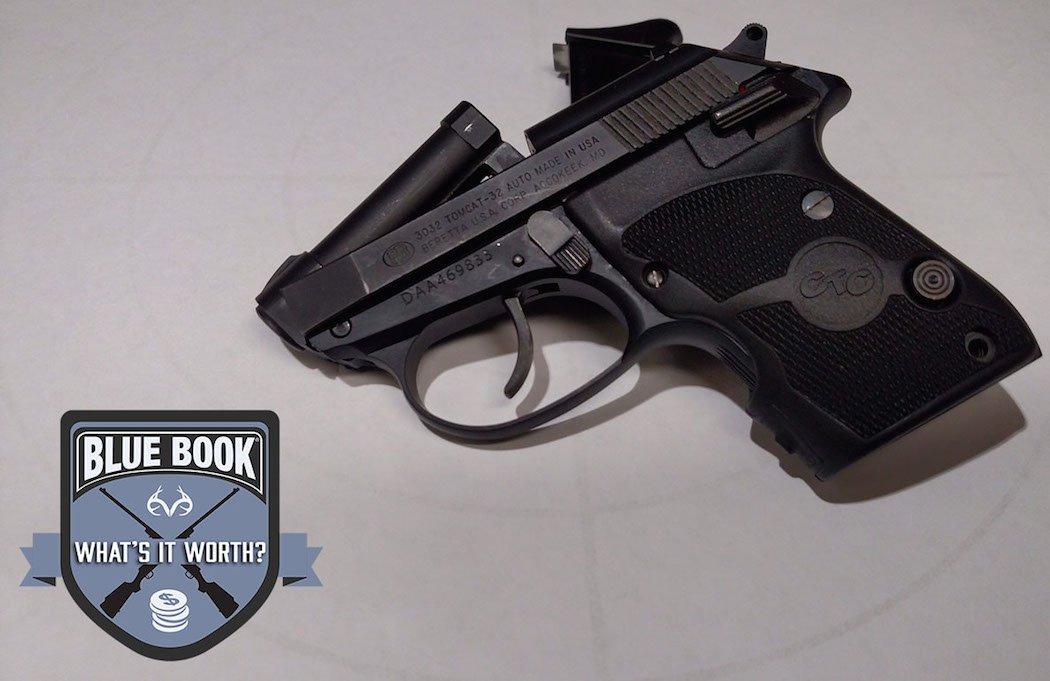 Manufacturer: Beretta
Model: 3032 Tomcat
Caliber: .32 ACP
Value: $325
Today, I present to you the Beretta 3032 Tomcat chambered in .32 ACP. Beretta manufactured this gun from 1996 and discontinued the model in 2013.
The Tomcat is a very unique pistol. It is a magazine-fed, semi-automatic gun. Tilting the barrel upward chambers the first round. By tilting the barrel upward, it exposes the chamber and the first round can be loaded without cycling the slide.
The gun was designed for people with weak hands that don't have the hand strength to manipulate a semi-automatic slide. It provides the comfortable recoil of a semi-automatic, with the simplicity of revolver-style loading.
The Tomcat is a double/single action hammer-fired gun. Also, it has a manual safety. The big issue with this particular caliber is finding ammunition. The .32 ACP has been a challenge to locate recently.
I'd rate this gun at 90 percent on the grading scale. The matte finish is starting to show scratches. Blue Book of Gun Values appraises a 90 percent Tomcat at $175. This particular model has the Crimson Trace laser grips installed, adding an additional $150 to the value of the gun. Total worth is $325. Since this gun was recently discontinued, it is hard to tell what the market for this particular gun will be in years to come.
Maybe the The Walking Dead will feature the gun in an upcoming season. The values would skyrocket.
Have a gun you'd like appraised by the Blue Book? Send us photos and information to [email protected]. And remember, if we don't pick yours, look it up on your own through their website.