Do You Shoot at Reactive Targets?
Editor's note: If you've ever shot at reactive paper targets, you know it's both effective for sighting-in your gun, and, well, fun. Check out the details here . . . - S.H.
OVERLAND PARK, Kansas - February 22, 2017 - Champion Traps & Targets, makers of interactive and challenging target systems, expands their popular VisiColor line with the new Real Life, Reflex, Training Silhouette and Fun Games series of reactive paper targets.
Hunters and target shooters alike can take aim at trophy animals from across North America with the new Champion VisiColor Big Game targets. The targets feature bear, antelope and white-tailed deer photographs from well-known outdoor writer and photographer Brad Fenson. A successful shot shows a burst of color in each vital zone. An additional sight-in bullseye on each target lets you zero in your rifle before you set your sights on the big game. Each package comes with four targets of all three animals.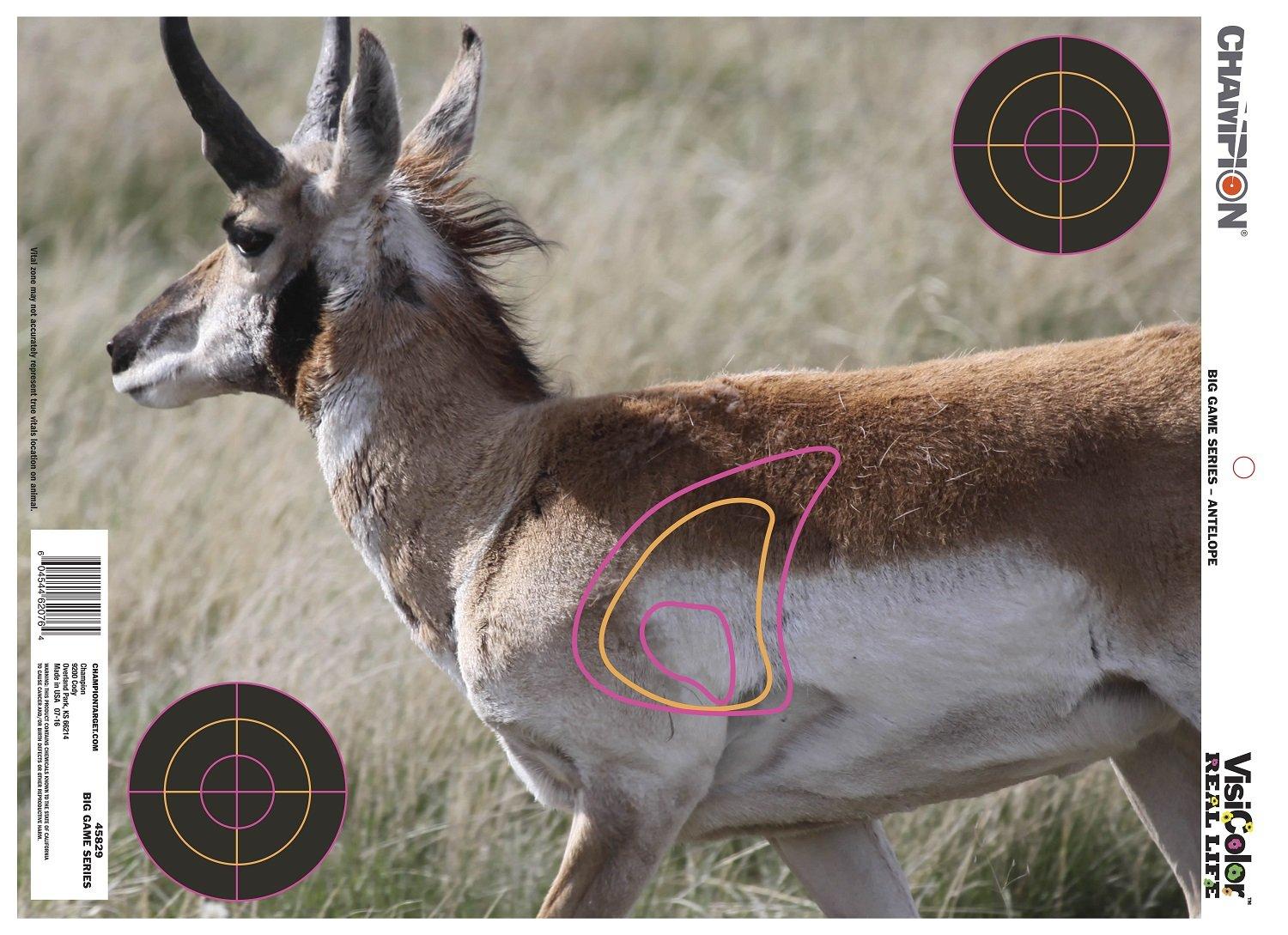 The new Champion VisiColor Reflex targets ramp up the challenge at the range. Shooters can test their reflexes and target acquisition skills by picking out eight different shapes in four colors. These targets are also great for friends. Call out the shot and find out who is the best marksman.
The new Champion VisiColor Training Silhouette targets feature multiple numbers, colors and shapes to test your marksmanship and target acquisition skills.
Rounding out the additions, the new Champion VisiColor Fun Games targets package has 12 targets, comprised of three games, each with unique challenges.
Go here for more Realtree Guns and Shooting. Follow us on Facebook.