Skunk Encounters and Making Your Hunting Dog Smell Better
My English setter Radar had a grin on his face, but I wasn't smiling. He'd just had a little visit with a skunk.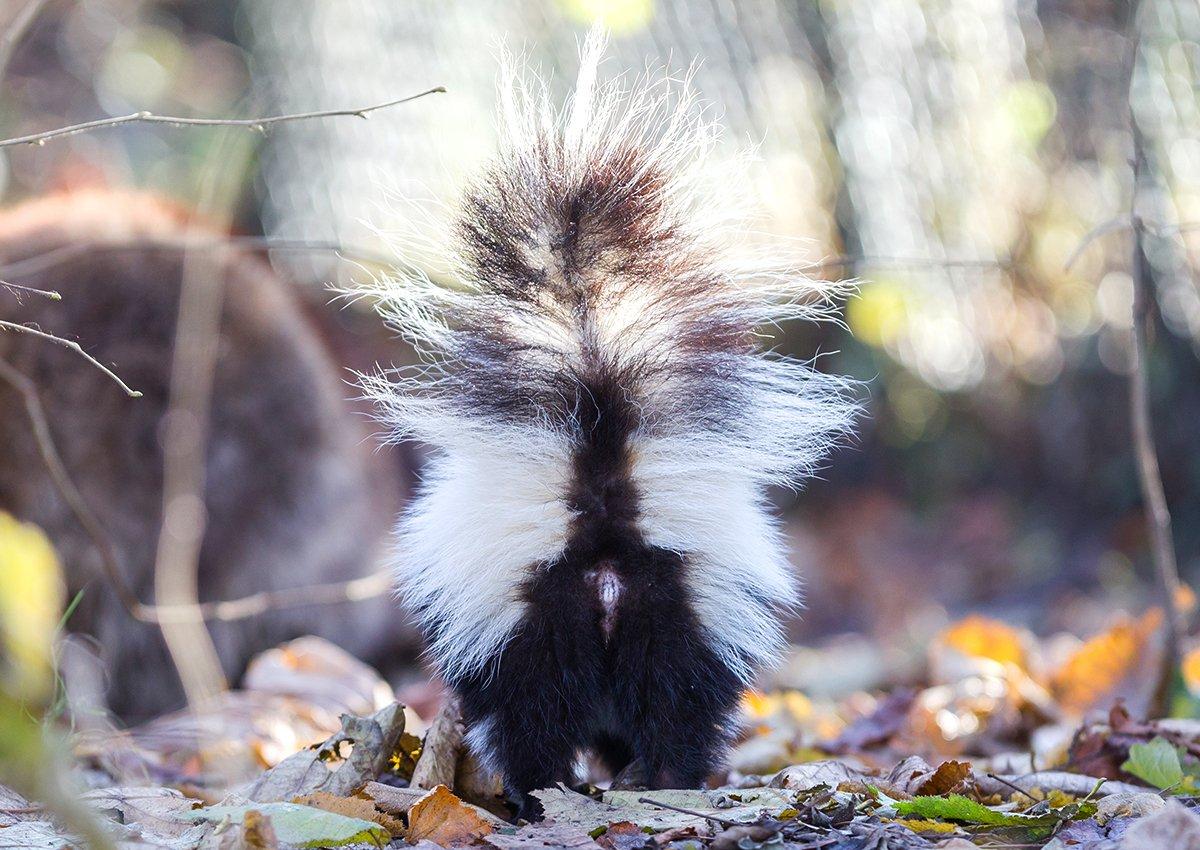 Now what? Well I rounded the rascal up, growled my drawn-out human, "Nooooooooo," snapped his leash to that stinky orange collar he now wore, and walked to the parked truck.
Now the first thing some of you are probably thinking is: "And then you gave him a bath in tomato juice." Wrong. Though it was briefly discussed as a joke with my not-so-happy spouse when we arrived home.
You see, tomato juice will surely "mask" the skunk stink a little initially, but the foul odor will just as surely linger underneath that vegetable lathering.
We'd read enough to know that. Talked to our vets. So what does work?
Remove Skunk Stink
Most online, printed and human sources suggest you start with hydrogen peroxide, and lots of it. Careful though. More later on this . . .
Rich Landers - ironically whose Brittany mentioned in this linked column to follow is also named Radar (go figure!) - offers the classic "recipe" (one he received from Eastern Washington University chemistry professor Jeff Corkill) in this The Spokesman-Review piece here.
Hydrogen peroxide. Baking soda. Dish soap. Easy as that, eh.
You'll also want to slip on a pair of latex gloves, maybe an old sweatshirt and pair of blue jeans, then find a ragged towel or two you don't want anymore.
And then begin the, um, "shampooing."
Not interested in a home-brew concoction? There's plenty of bottled stuff on the market, which may or may not work. Let the buyer beware, they say.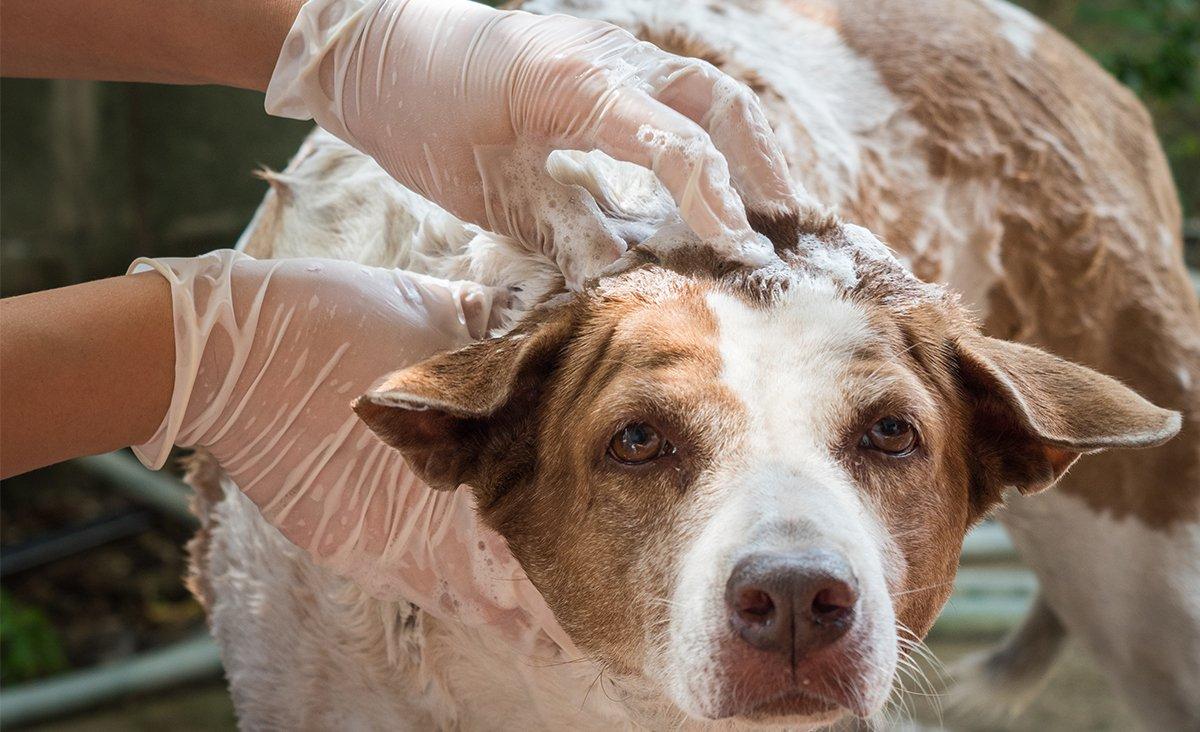 Careful Now
As noted in this link, hydrogen peroxide is found in some commercial hair dyes.
And you don't want your dog to undergo that dramatic change, now do you? Careful then.
As our Radar goes, he was never really fond of baths with pure water, so it took some convincing.
We had an old child's plastic swimming pool in the garage, dragged it out, and encouraged him to jump in there.
We had a garden hose running nearby. Check.
That done, we not only administered a version of the time-worn concoction but also followed-up with a bottled remedy our vet had suggested. Careful, protect your dog's eyes; a dry washcloth may help. Gently work in the brew and/or bottled product, fur only.
Such care and attention eventually removed much, but not quite all, of the skunk stink.
And eventually, as all hunting dog owners know, the cool grass he'd wade through the next day, and mud he'd wallow in to get cool during warm afternoons, would take care of the rest.
Truth is, my Radar, then a pup encountering Pepé Le Pew for the first time, never visited with a skunk again. Fact is, when he acted interested, I simply growled my doglike human, ""Nooooooooo."
He'd look my way, just like a kid about to do something bad despite your suggestion against it.
He'd look back at the waddling, potentially noxious squirrel.
And come to me. "Good boy," I'd praise him.
I loved that rascal even more for it. And he was the best dang upland bird dog I'll ever hope to have, but that's another story.
Go here for more Realtree small game hunting. Follow us on Facebook.
Editor's note: This Realtree.com post was first published June 27, 2017.