Joe Balog hits the road to avoid the inevitable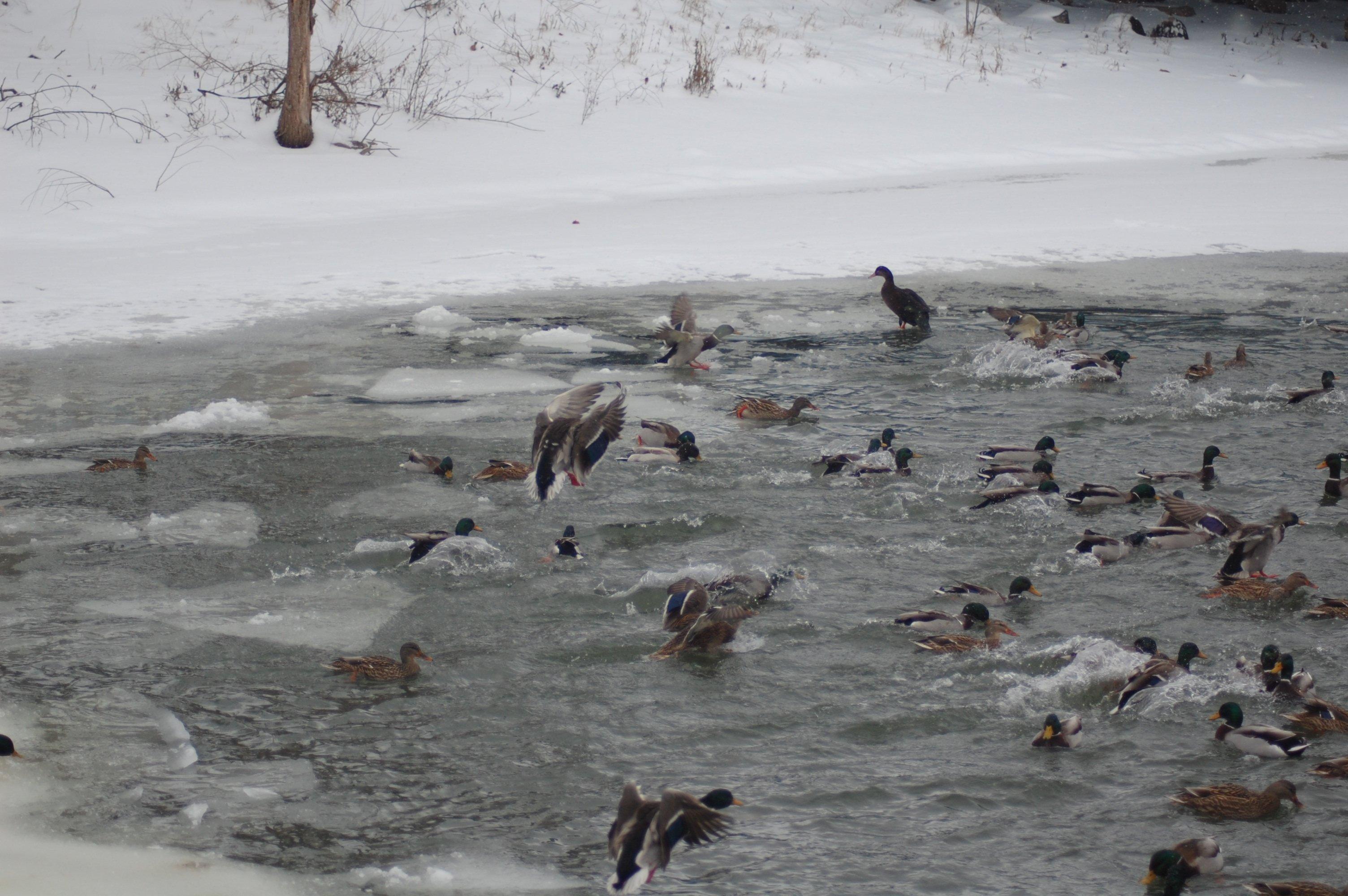 For many of us in the North, the regular waterfowl season is but a distant memory. While a few diehards continue to harass geese during these winter-time late seasons, for the most part, nature has locked her doors on us. The words "deep freeze" come to mind.
This morning, I found myself getting organized out in the garage. With the final ducks cleaned, attention turns toward the bounty of the Great Lakes, yellow perch, in order to fill the freezer. After doing some final counts, grabbing a few frozen veggies for chili, and just taking an overall assessment, I noticed that, in spite of the door being open for a good 15 minutes, the freezer had never kicked on. Initially worried, I then noticed my indoor thermometer in the garage reading twelve degrees. So that explains it.
It's the kind of cold that makes even my dog want to stay inside, and puts firewood on the top of my priority list. Schools close whether it snows or not. People drive Chevy Suburbans out on the lake where I hunted just a few short weeks ago.
Yes, for many in my neck of the woods, it seems we couldn't be further from waterfowl season, even though it just ended. But not me. I've found a way to continue to scratch my itch: travel.
In the upcoming weeks, I will embark on three duck and goose journeys that couldn't be more diverse. I start with a trip to Kansas to goose hunt with newly formed Fierce Outfitter's owner Michael Dugan. Realtree's had a few "ground troops" hunt with Dugan before, and they reported back with unreal stories. Thousands of geese coming down from above. Multiple days of multiple bands. Scenes so incredible the noise alone rang in the hunters' ears for days on end.
From Dugan's place in Kansas, I travel to the annual SHOT Show in Las Vegas, where everything new in our world will be showcased. I trade my mud covered boots and beef jerky diet for dress pants and some of the best food in America. Last year, a duck-hunting-themed slot machine wiped me out. This year, I'll have vengeance.
Immediately after SHOT, I travel to Arkansas for what will likely be my dream trip. Despite all of my time spent pursuing ducks, I have never done so in the flooded timber of the South. In order to experience all that duck hunting has to offer, this has always been on my bucket list, since I first watched videos of hunters bringing the ducks down on top of them. I will have the opportunity to experience this with Chad Belding and his Banded crew of duck maniacs. I just hope that, if they plan to film a TV show, they wait until I'm done shooting.
I plan to keep you all informed of my progress. This Christmas, I moved into the world of 2014 with a new iPad, so I plan to check in while in the field. I've already heard rumors of some incredible new items being released at SHOT, and you're sure to hear a big buzz on this site. For many of my peers, another season has passed. For me, it thankfully never ends.