In an ongoing series of posts, Balog checks out new waterfowling gear for this season
As we limp across the duck-less months of summer, it's about time to consider updating a few items. I last took a look at a few new standard decoys on the market for 2014; now it's time for spinners and motion. As I last mentioned, the purpose here isn't to cover everything, just the new items that are unique.
For the past several seasons, MOJO has been refining ways to add more commotion to the spread, combining their world-famous spinners with water disturbance. This season, they unleash the Booty Shaker - likely a modification originally thought up by ingenious duck hunters. By utilizing a counter balance on the wing that makes the decoy wobble (a feature we all used to think was bad…), the entire decoy shakes vigorously on its stand. A pole / paddle feature is added to the underside and runs to the water's surface, where it makes a bunch of commotion. I'm thinking this may be a home run in flooded timber, where noise is as important as look. At $19.99, it's worth a shot.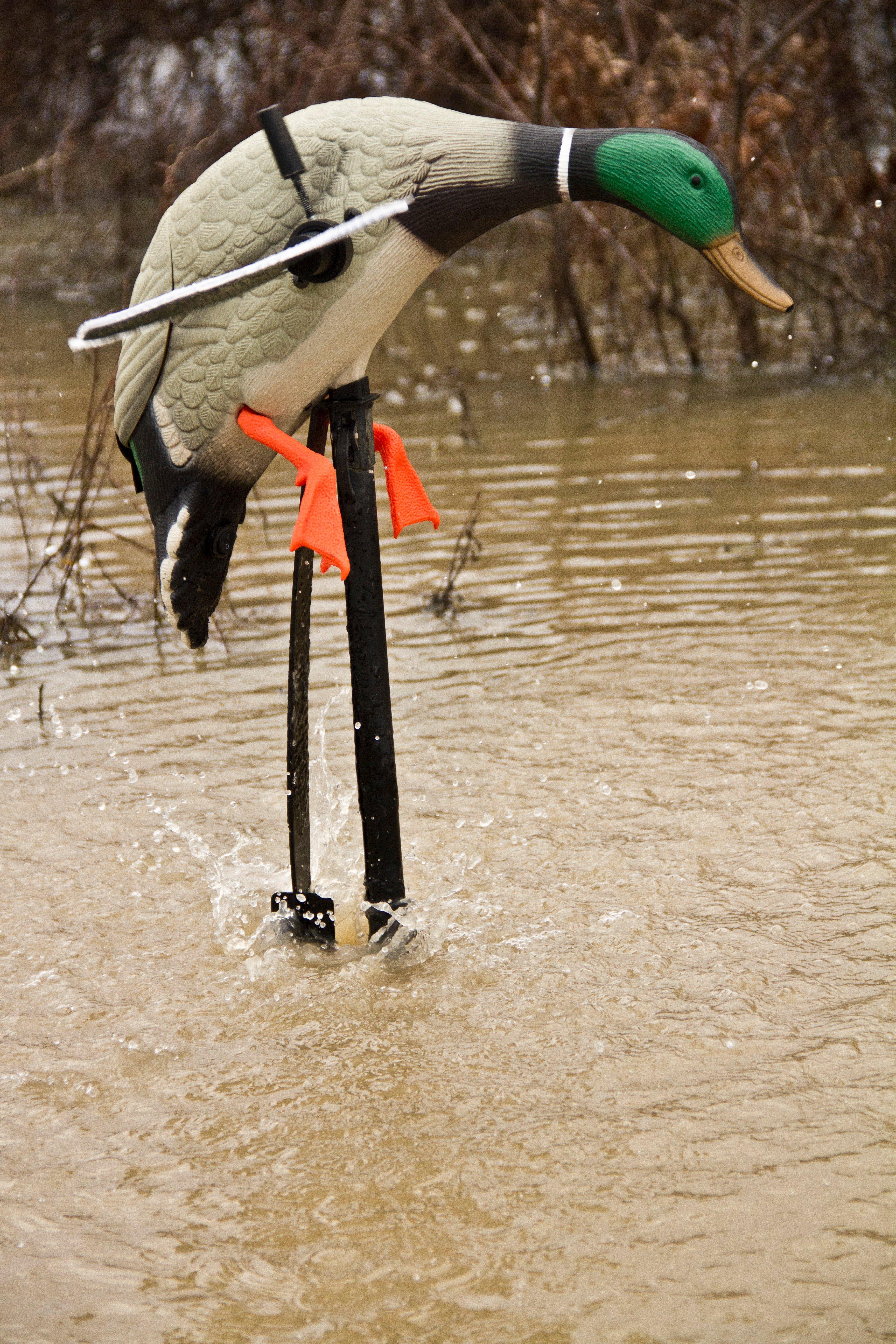 Banded Jerk Flag System
This is one of those items that seems incredibly logical, but, for some reason, never came along until now. Banded is taking the jerk-string model and applying it to flagging, allowing a hunter to remain hidden and practically motionless in a field blind while flagging far-off waterfowl into the spread. The whole system sets up instantly, weighs next-to-nothing, lets hunters incorporate any flag of their choice, and comes with 100 feet of rope. The system is priced at $49.99.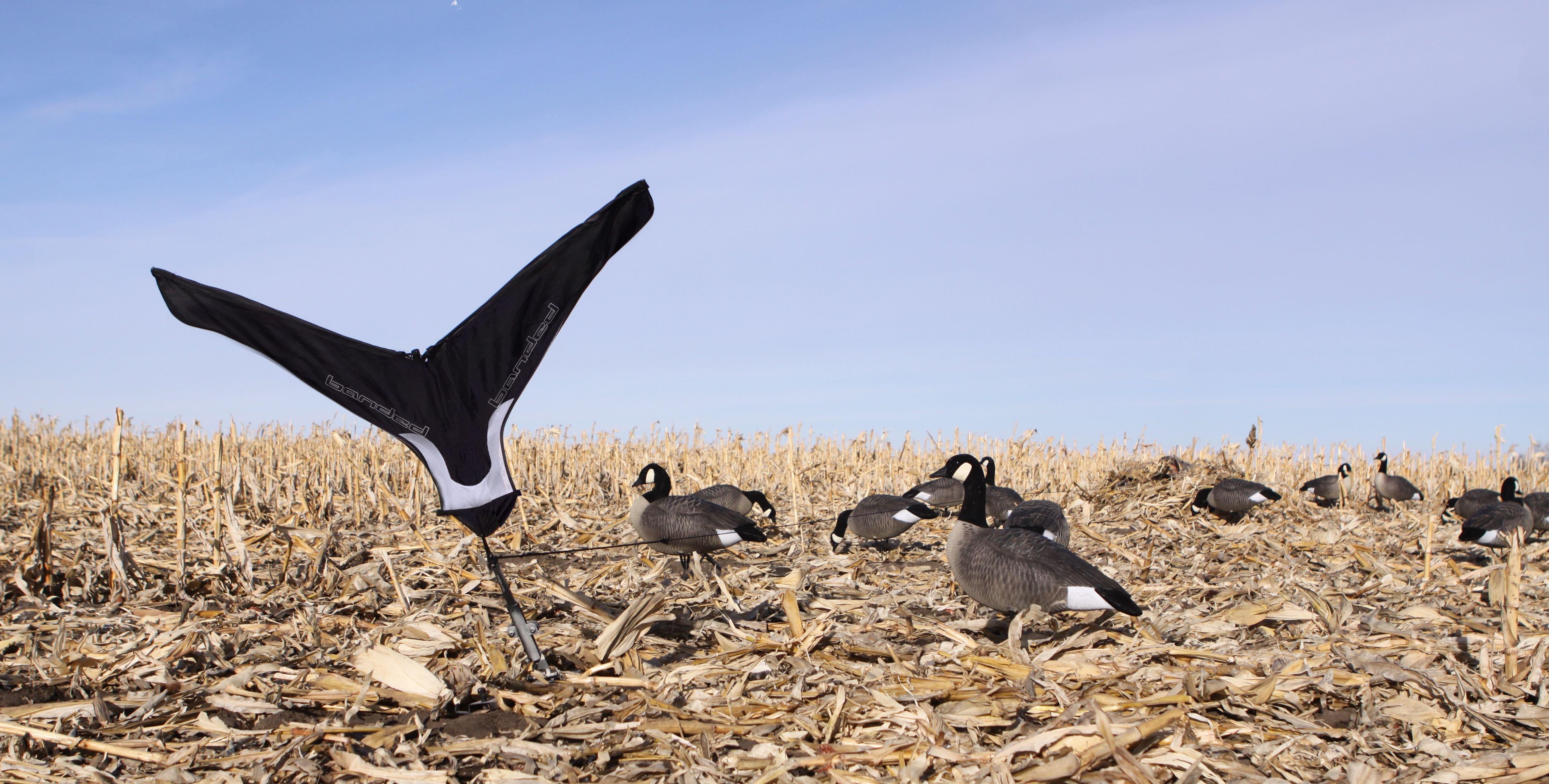 Wonderduck is making what is, quite possibly, the most realistic-looking motion decoy on the market. The new Skimmer is basically a high-end, feeding full body with paddling feet, available in both hen and drake styles. The unit runs on two D-cell batteries to negate the chore of recharging, and it features an adjustable head. Wonderduck has gone all-in with motion this year, featuring a half dozen duck and goose species, but this one is certainly the prettiest, and priced at $109.99.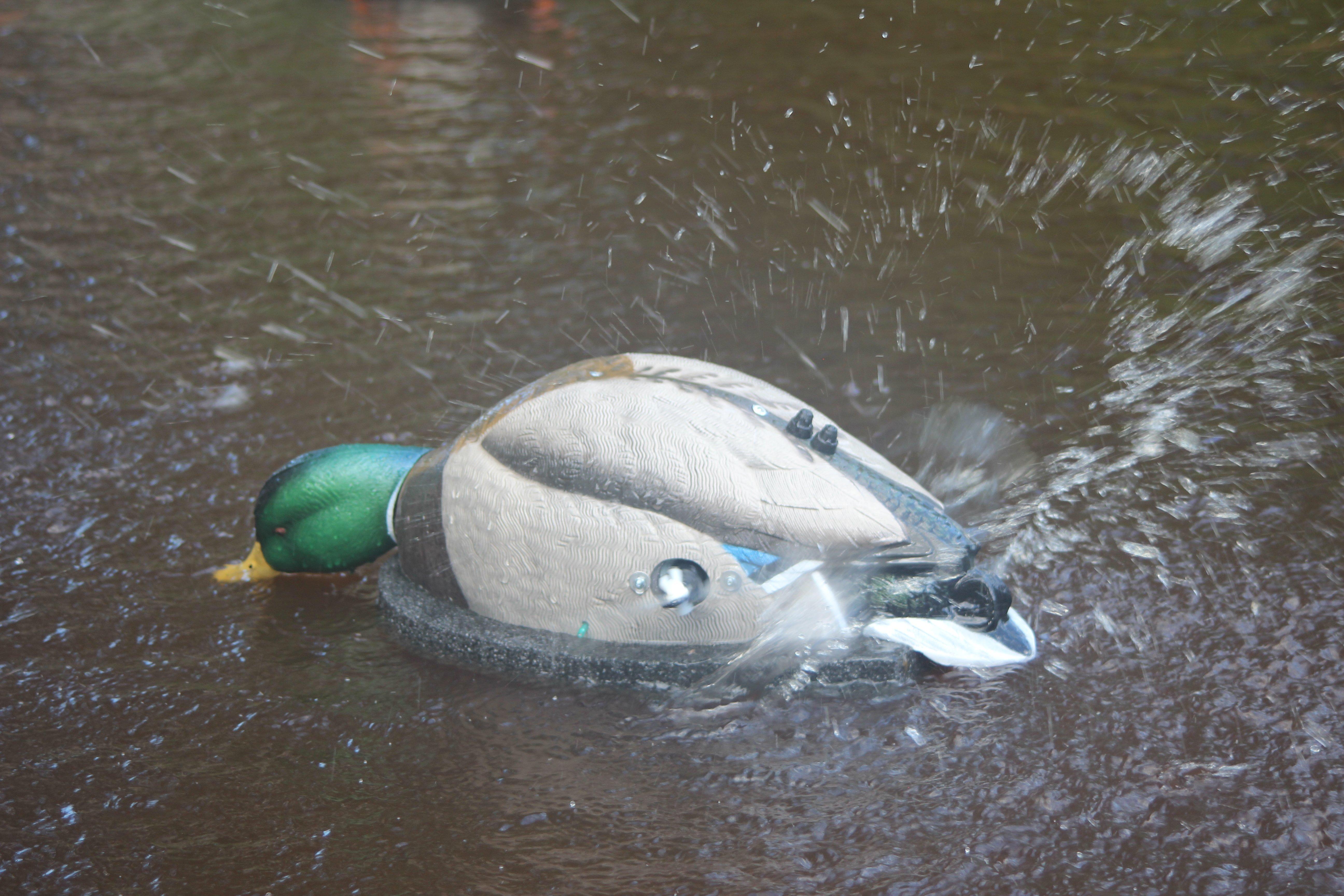 Ground Auger Mad Mallard Pole:
Finally, a company has brought the proper tool to the job-site. Ground auger offers extension poles for spinners that securely screw into hard soil with an integrated handle and corkscrew; no more looking for a flat rock to use as a hammer in the pre-dawn darkness. Ground Auger poles are retractable and offered in two sizes, including an 11-foot model that gives a ton of height afield and should be perfect for your deep-water duck hole. Different length models sell for $39.99 to $49.99.
Rig 'Em Right Mega-Motion Jerk Rig Kit
Rig 'Em Right was manufacturing Texas-rig weight systems and portable jerk rig kits before anyone else knew what they were. They're known to deliver the best, hardcore gear to serious hunters without exception. This year, Rig 'Em Right takes their portable Jerk Rig Kit to a new height by combining three collapsible anchors with pre-rigged clips on 100 feet of mainline rope. The Mega Motion Kit is capable of holding a dozen floaters, thus providing motion to your entire spread, and it easily breaks down into the included floating bag. I've personally used their original Jerk Rig Kit extensively and can attest to its quality and effectiveness. Price is $129.99.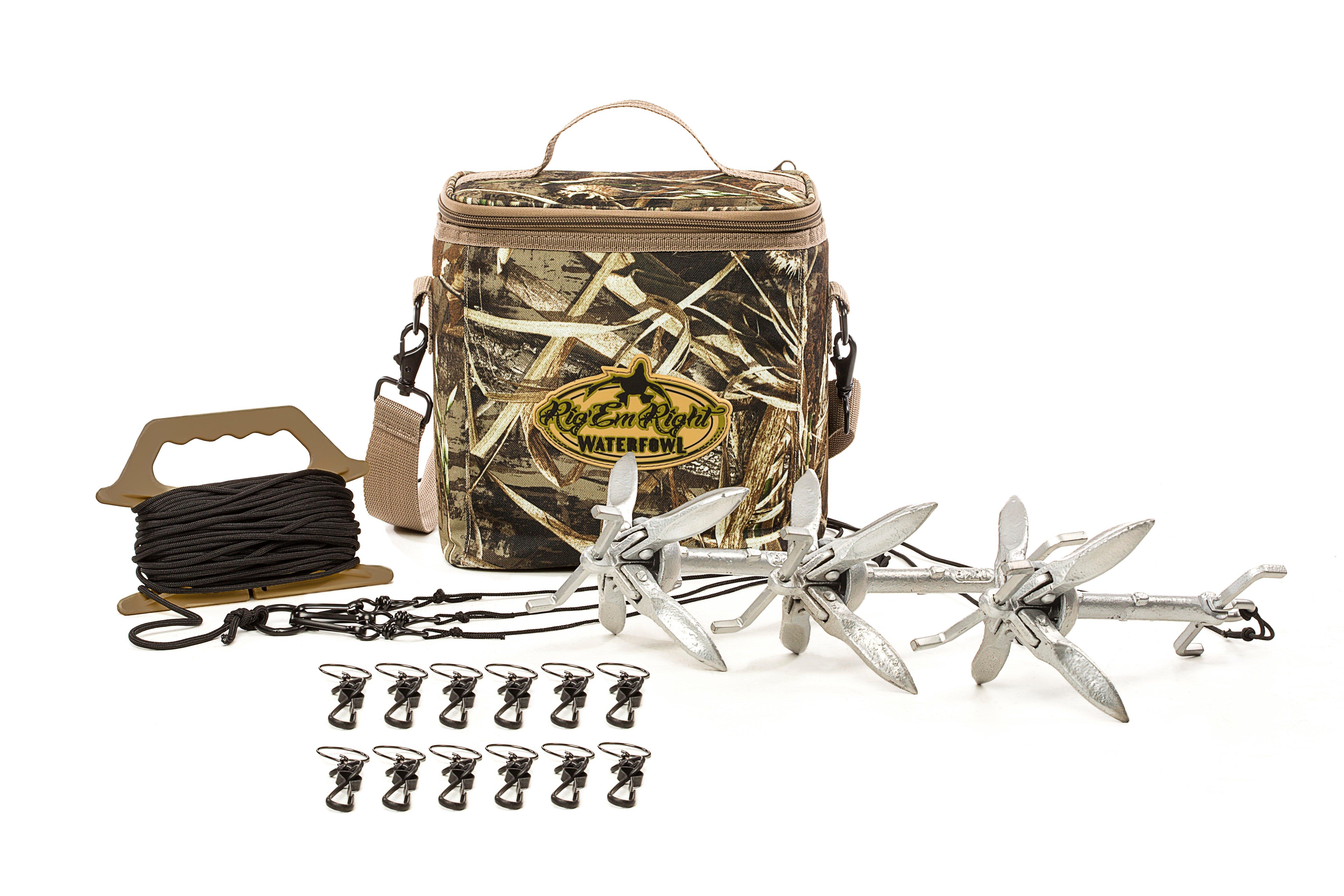 Lucky Duck Lucky Flapper Canada Goose
Experienced field hunters know that Canada geese aren't real wild about spinning-wing decoys. Flapping motions, however, are killer, as evidence by the use of flags. Lucky Duck combines the two with the first flapping motion goose decoy, bringing forth a game changer. The Lucky Flapper Goose has a flocked head and magnetic wings, and runs on a small 12V battery. Wing-span is a whopping 43 inches, and price is $199.99.