Three of four northern "production" states try to add early teal seasons
I've never associated hunting with pleasant weather. Here in my part of the world, waterfowling is done in the wet, windy autumn, and deer season comes as the leaves fall from the trees. With the exception of the spring turkey chasers, most hunters rate wool socks as their number one piece of equipment in my area.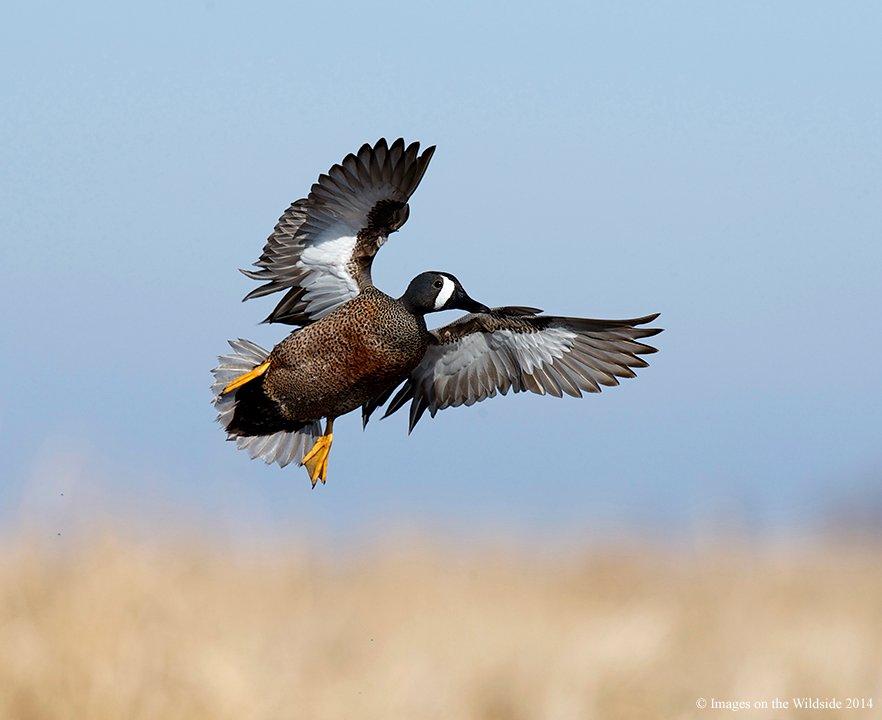 That may soon change as it appears Michigan, along with several other northern states, may host an early teal season. Unlike neighbors to the south and east, Michigan, Minnesota, Wisconsin and Iowa don't currently have early teal seasons. Reasonings have been subject to discussion but, for the most part, these northern states have long felt that it's simply too risky to allow hunters to take to the marsh so early because they're all "production states," meaning there are too many other brown ducks around to risk allowing waterfowlers to hunt early teal.
In the past, I've been known to resist shooting at teal in the decoys, for fear of continued misses and wasted shells.
However, in a release posted by Delta Waterfowl, reports are that three of the four states in the northern block of the Mississippi Flyway have requested an early teal season from the USFWS, and expect to get it. The lone state not participating is Minnesota, citing a fair amount of opposition." The Gopher State will take into consideration a season for 2015, however, after more public opinion and hard data can be collected and considered.
In the release, I once again read of the need for spy blind studies." I had heard of this type of observation when many northern states hosted previous experimental seasons. (Collected data from an experimental Michigan season in 1965 can be viewed here). The point is to, really, spy on hunters.
During teal seasons in the North, states are required to determine the percentage of shots being taken at non-teal species. The initial seasons are really an experiment to start. If the percentage is too high, the USFWS will end the experiment and eliminate the season.
Talk about pressure!
While I have a hard time believing this to be an effective way to measure the intentions of hunters across the region, if nothing else, publicizing such activities should keep more hunters legit.
Most importantly are two factors to consider in all of this. One, there appears to be evidence to suggest that duck numbers are high enough to expand hunting opportunities, rather than limit them, as we have seen in the not too distant past. And, two, there exists interest to increase hunter participation.
The latter is a key variable, as hunter numbers continue to decline across the board due for a variety of reasons. In today's day and age, we need all the hunters, and their associated license dollars, we can get.
I, of course, will be front-and-center if Michigan gets the green light. In the past, I've been known to resist shooting at teal in the decoys, for fear of continued misses and wasted shells. Maybe, beginning soon, I'll be able to get my swing down in September, and reap the rewards with some awesome tablefare.