More Than 100 Snows, Ross's Dead in Idaho Storm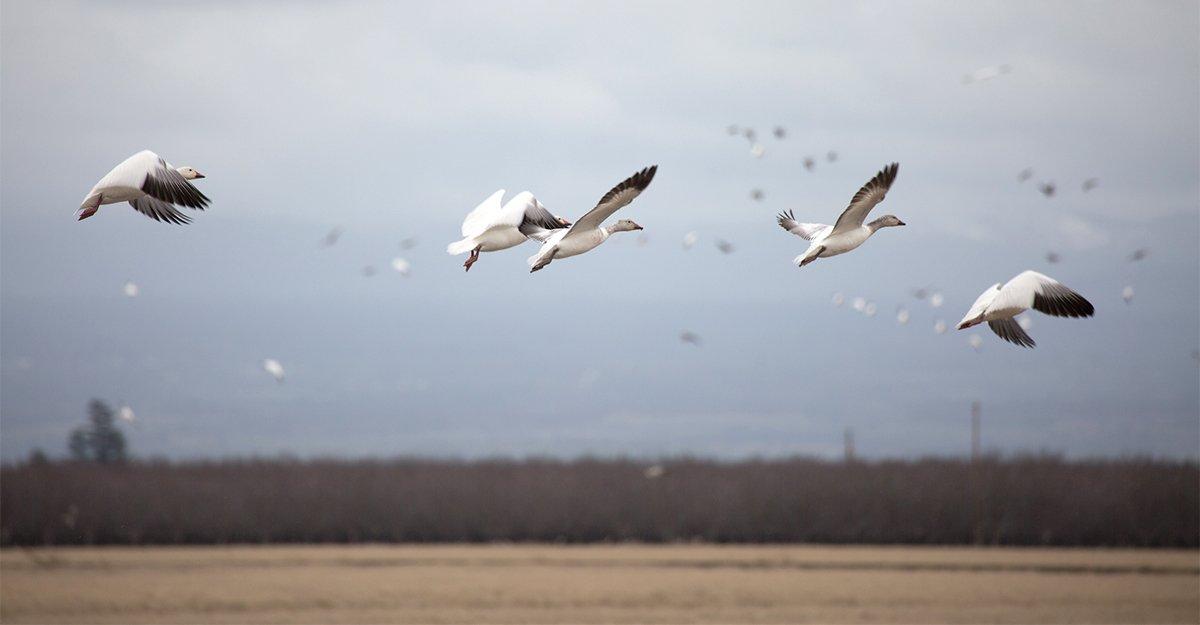 Folks casually use the expression lightning strikes when describing chance events. But unfortunately for some waterfowl, lightning sometimes actually strikes — with fatal results.
According to an April 8 article by Nate Eaton at EastIdahoNews.com, more than 100 light geese were killed April 7 and fell into a several-hundred-yard radius in Idaho Falls. Officials believe the birds were struck by lightning during a hail- and thunderstorm that occurred about 7:30 to 8 p.m.
I picked up 48 snow geese and three Ross's geese after we were notified about the birds from Bonneville County dispatch, Idaho Department of Fish and Game officer Jacob Berl said in the story.
The Idaho Press Tribune's website reported April 11 that another 60 geese were later found dead on the roof of a nearby warehouse.
Berl told EastIdahoNews.com that all the geese fell at the same time. Physical evidence also indicated a lightning strike.
Several of the geese had their stomachs blown open, and all of them were dead, he said in the article. None were injured. Hail likely would have knocked them out of the sky, but they would have been able to glide down and land at different places.
The birds were probably migrating back to Canadian breeding grounds when the storm hit.
It was just a freak accident, Berl said in the EastIdahoNews.com article. It's sad to see any animal die, but fortunately, snow geese are pretty abundant and are not a rare or threatened species.
Though uncommon, similar incidents have been reported previously. According to a Louisianasportsman.com article, in February 2016, a flock of ducks was apparently struck by lightning in Avoyelles Parish, Louisiana, killing at least four birds. Also in 2016, according to the EastIdahoNews.com article, six ducks fell dead in a Canadian neighborhood during a storm.
Berl told EastIdahoNews.com IDFG officials would necropsy the dead geese to rule out other possible causes of death and then dispose of the carcasses.
Click here for more Realtree waterfowl content. And check us out on Facebook.