Waterfowling hats and headwear abound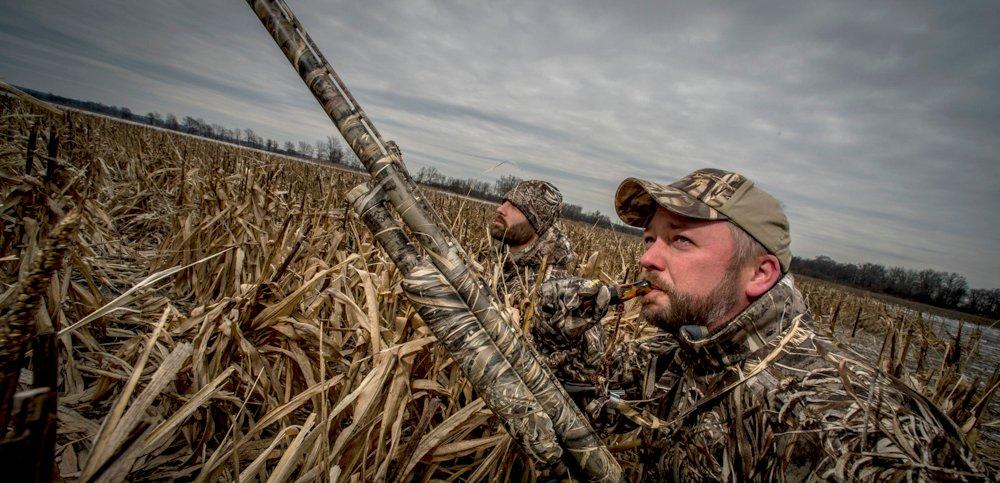 My mother told me to always wear a hat when it was cold because we lose 80 percent of our body heat through our heads. She also told me a cat hair would turn into a worm if you ate it, which made me a dog person at an early age. Cats, worms and questionable motherly advice aside, a good hat is like a good friend and an indispensable item when hunting waterfowl. Let's look at a few styles of headwear that will keep you covered this season.
Visor
The visor: official headwear choice of frat boys, SEC football coaches and warm-weather waterfowler aficionados everywhere. I prefer to wear a visor while I'm on a boat chasing fins, not feathers, but some folks really dig them for early-season teal and in places where you still look for gators in January. If a frat-tastic visor is your bag, get a Realtree Waffle House visor to show everyone that pecan waffles and smothered hash browns are part of a balanced breakfast for champion duck hunters.
Jones Hat
The Jones hat was introduced in 1881 by the Jones Hat Co. in Missouri and was quickly adopted by waterfowlers as the do-all hat for harsh conditions. My father used to wear one when I was a child, as did my great-grandfather as he followed his pack of beagles searching out communist rabbits in the northern Georgia woods.
Today, companies such as Drake preserve the traditional styling of the original Jones hat, but have added features such as a Gore-Tex laminate liner and warming fold-down ear flaps to keep your head dry and warm. You can get one for $29.99 and try to remember what it was like when men named Nash shot guns called Bo Whoop.
Basic Baseball Cap

Realtree Max5 Blank Camo Hat
Low-tech, the ubiquitous ball cap is unquestionably the most popular headwear. Despite the lack of insulation and water repellency, ball caps have served waterfowlers well by shielding their faces from the sun while letting them give a shout-out to their favorite outdoor brand, tractor company, sunglass manufacturer or camo brand, such as Realtree. These caps are inexpensive and shade your eyes from the sun. In a pinch, you can even use them to bail water. You can never have too many ball caps, so head to the Realtree store site and get a Realtree Max-5 hat. Or go high-tech with Drake Waterfowl. The Drake Waterproof Cap ($19.99) is a typical baseball cap crafted with Drake's Refuge HS, a breathable, waterproof material that will keep your noggin dry while you try to remember where you put the rain jacket.
Beanie
The beanie (we call 'em toboggans or just 'boggans where I'm from) is second only to the ball cap in terms of popularity. I'm a fan of the beanie/cap duo because I like to wear a ball cap but prefer my head stay warm and dry if possible. Pretty much any fleece beanie that fits over your ball cap works, but when the weather really turns nasty, I tend to drop the ball cap and put on the Banded Atchafalaya Soft Shell beanie. This lid will probably represent the best $20 you'll spend this season. It features a weather- and wind-resistant outer shell (that's soft shell, folks) and is lined with a plush coral fleece for warmth.
No matter your preference, always pack a few extra hats in your bag or boat. There's nothing worse than a wet hat, and pneumonia has a way of eating into your duck hunting time.
Keep your head covered, and stay away from cat hair. Mom's orders.
Click here for more Realtree waterfowling content. And check us out on Facebook.