Sitting Out the Duck Opener Brings Mixed Emotions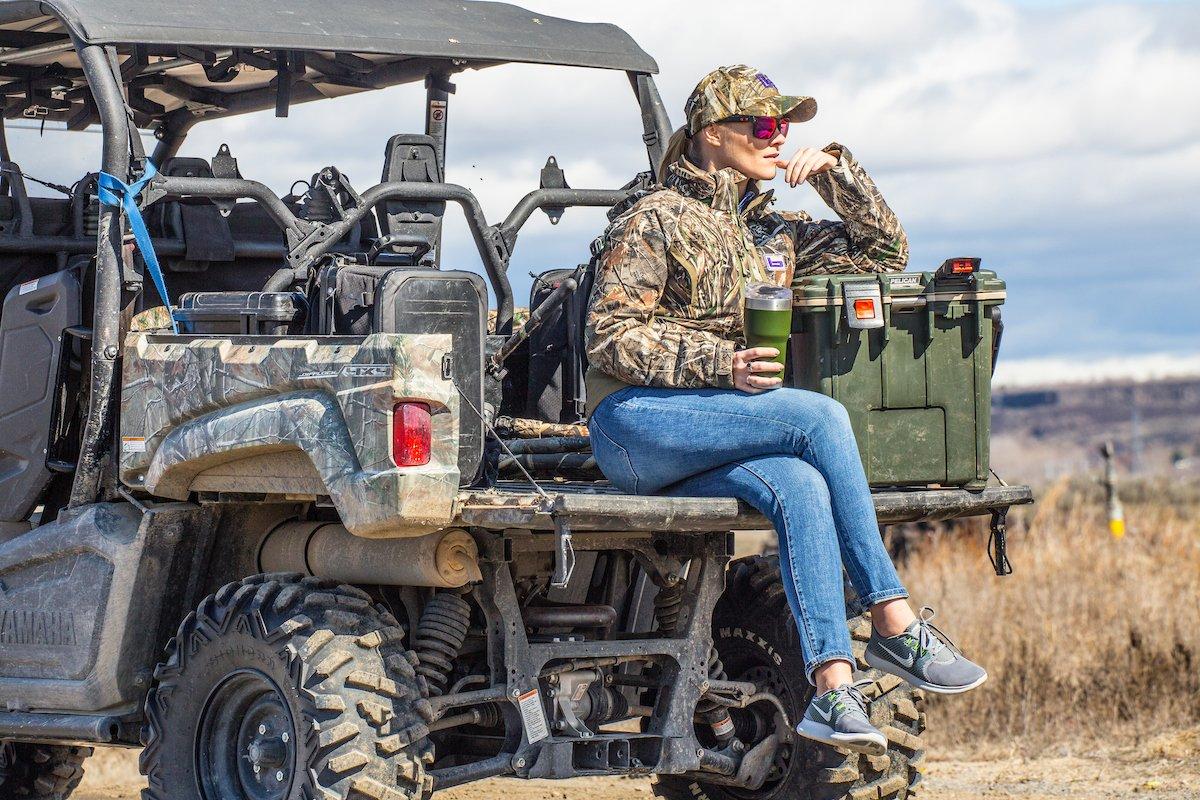 Editor's note: Here's a guest "Duck Blog" from frequent Realtree.com contributor James Buice.
Opening day of duck season finds me standing in line at the local gas station/grocery/restaurant/feed store getting my morning caffeine fix along with a country ham and biscuit. Since I cut tobacco out of my routine a few years ago, I must find comfort in the little things.
Around me, hunters clad in waterfowl camo with painted faces wait in line for their order. A group of young hunters at the back of the line chat about the limit of wood ducks they shot earlier in the morning. They relive the hunt, excitement palpable, and clearly excited about their collective success. More than that, the enthusiasm is genuine and earnest, far from self-promotion and fishing for affirmation on social media. It's nice to see young hunters in this light and accepting the moment for what it truly is.
I've sat out opening day for the past few years, voluntarily deciding to let the other guy get after it. Part of this stems from the decision to rest our holes on opening weekend at the Rice and Beans Duck Club in Mississippi. We found that if we rest our fields on the opener, other hunters will shoot up their water and subsequently push ducks onto our land. That turns what would have been a decent shoot on the opener to a flat-out gangbuster hunt the next week. So far, the theory has held enough water to warrant repetition.
That leaves the other option: public land on a very well-known piece of water in Tennessee. The last time I ventured out there during opening day, there were about 20 trailers in a 12- boat parking lot with another dozen or so parked along the road. The next weekend, I counted six trailers when I returned to the ramp after a morning hunt, being the first to launch that day. According to my arithmetic, that's a significant reduction of hunting pressure in just a few days. I honestly don't mind the crowds, as you can usually find a place to yourself, but opening day tends to bring out the, Let's-see-how-close-we-can-get-to-that-guy crowd, which can lead me to what we refer to here in the South as throwing a redneck fit. I know me. I've seen me do it.
So, for the past few seasons, I've spent opening day waking up at a normal hour, leisurely eating breakfast and then heading home to do some work. For me, it has become a lot like dipping your toe in the water before going for a swim. This will be the last weekend and one of few days until late January that I'll open my eyes after the sun is up; sort of farewell breakfast to the normalcy of the off-season and a chance to tie up loose ends with work and garner a bit of good faith with the significant other, editors and the preacher.
Walking out to the parking lot, I spot several boats on trailers and muddy trucks, most clad with the decals of familiar firearm brands, landing-duck silhouettes and high-end coolers. Dogs are poking their snouts out of cracked windows or panting in dog boxes, and I'm pretty sure I saw a poodle in the mix. Driving home, I see a few more trucks pulling surface drive rigs and start to get the feeling I missed out. I look in the rearview at my Lab and tell him that maybe next year, we will dive into the fray.
Click here for more Realtree waterfowl hunting content. And check us out on Facebook.