One Waterfowler's Plan to Reverse This Disturbing Trend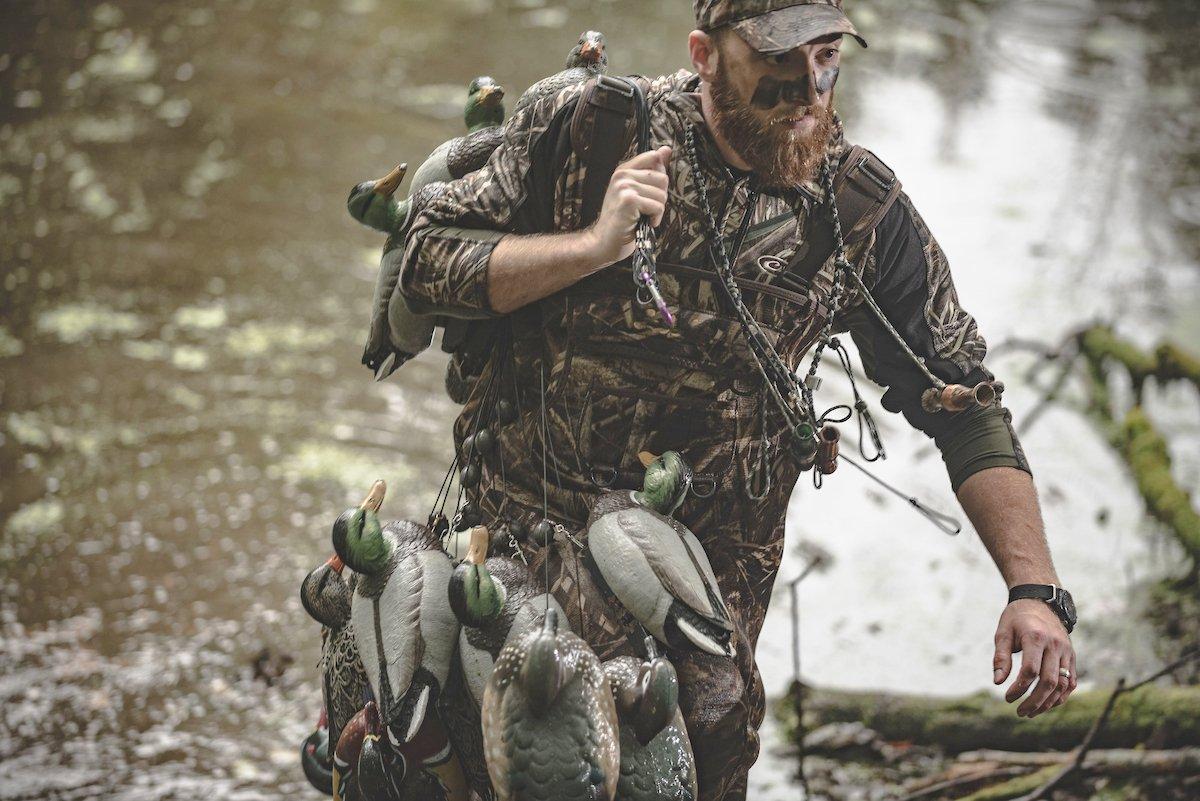 Editor's note: This is a guest blog from Realtree.com contributor James Buice.
Warm weather in the Mississippi Delta has hampered duck hunting the past few years, but the CIA Weather Machine is about to fix it.
I've written before about my contempt for meteorologists and their dartboard mechanics in forecasting something that's largely unpredictable. The truth is, only two collectives know what the weather will be tomorrow: the good Lord above and the fella operating the weather machine for the CIA. That said, the weather folk on television have been pretty accurate the past few weeks — spot on, actually. The problem is, at least for us waterfowlers here in the Delta and Grand Prairie region, the forecast has called for unseasonably high temperatures for days on end. That, coupled with mild weather in places such as Illinois and Missouri, means our ducks are stalled out and in no hurry to head south.
For those of you who might not know, it used to get cold down here in November and stay that way until February — sometimes March. For the past several years, winter or the semblance thereof has gone the way of the dinosaur and good country music. Nowadays, we get a cold snap — I believe arctic blast is the correct meteorological parlance — for about a week or so sometime between Thanksgiving and Valentine's Day. It's usually just enough to wreck traffic in the cities, clear store shelves of milk and force you to break out that heavy Filson coat you got the previous year for Christmas — probably for the first time. If you throw in the lack of fall and winter precipitation needed to push water into green timber, things start looking pretty dismal.
Luckily, enough of us banded together in our collective thoughts, and it looks like ol' St. Nick brought cold for Christmas. There are rumors of ducks staging to the north on the refuges in record numbers, so if the weather forecast holds true, the Delta should soon be flush with fresh ducks. It will be a nice reprieve from spoonbills to see big ducks floating in on the winds of Old Man Winter. Hope you had a very Merry Christmas, and here's to a cold, happy New Year.
PS: CIA Weather Machine Operator: Jan. 1 through 6, 2018; 30 degrees, sunny skies and a west wind about 10 to 15mph near Stuttgart, Arkansas. Thanks.
Click here for more Realtree waterfowl hunting content. And check us out on Facebook.