Don't be selfish and criticize these valuable recruitment events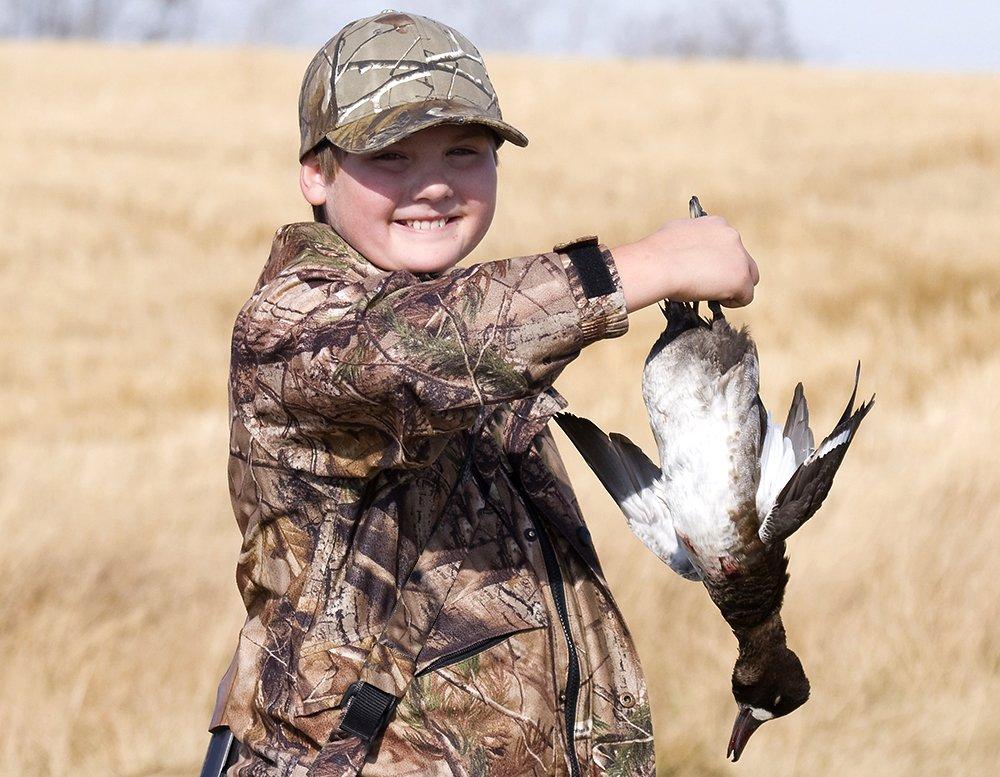 The hunting community loves to discuss the importance of getting youngsters involved in the outdoors. Children represent the future. No one disputes this.
However, a few folks seem to resent special opportunities afforded to children and teens — specifically some veteran hunters in states that offer youth waterfowl hunts before regular-season openers. Those kiddie hunts, they say, are unfair, as youngsters get to take advantage of high local duck populations and blow out spots before the regular season, possibly reducing opening-day success for adult waterfowlers. Further, they maintain, youth hunts don't really recruit that many new hunters, and children who are truly interested in hunting will come to it like their predecessors did — via family, friends or older mentors during standard-format seasons.
There might be some merit to those points, but the hatred toward youth waterfowl hunts is flat-out wrong and embarrassingly selfish.
Sure, pressure from several youth hunters and their adult mentors at relatively small marshes or lakes will probably affect prospects for the regular opener somewhat. Youngsters will kill some ducks, scare others and — let's be honest — cripple a few. Bird numbers will probably be slightly lower for the opener, and ducks might be more skittish. But the pressure from a youth weekend pales when compared to the onslaught of steel and mud motors during a typical blitzkrieg regular-season opener. You want lower bird numbers and pressured ducks? Check out a popular marsh the Monday after adult hunters pound it opening weekend. Scorched earth, man.
But that's not the point. Folks who have participated in a decade or more of those shoot-'em-up openers have probably shot hundreds, thousands or even tens of thousands of ducks, yet some grumble that children get a special earlier opportunity that might cost adults a handful of birds apiece. They're apparently upset that youngsters enjoyed a calm, special introduction to the sport and might have taken many of the easy ducks.
Here's a thought: If you don't want to hunt areas affected by a youth event, scout harder and find other spots. That extra effort might give you time to think about how self-centered you are. The youth hunters you resent will comprise most of the hunting populace in several years. They'll volunteer with conservation organizations, donate money toward habitat improvement, vote for pro-hunting and pro-conservation legislators and perhaps even serve as pro-hunting government officials or representatives. Yet you would deny them special opportunities because you need two or three more young-of-the-year bluewings or wood ducks opening weekend? Gimme a break.
Some gripers couch their arguments, saying that their generation never had youth hunts, yet children adopted the outdoors lifestyle because of adult guidance during regular seasons. And they believe — without quoting statistics — that youth hunts aren't effective recruiting tools.
I don't know whether youth hunts boost our ranks more than other forms of recruitment. They certainly don't hurt. Sure, children growing up in hunting families will probably hunt as adults, and they would likely do so without youth seasons. But society has changed considerably from when my contemporaries and subsequent generations got into hunting. You know the deal: massive urbanization, shrinking hunting opportunities, more single-parent families and scores of other interests not related to hunting. Youngsters who don't catch the hunting bug while they're young will probably wander toward other pursuits. It seems unconscionable not to use every tool available to bring them into the fold.
And then there's anecdotal evidence. I've participated in several youth hunts through the years, taking my nephew and the children of friends and co-workers. Success varied, but every youngster smiled broadly at some point during the day and seemed to relish the experience. They loved the dogs, marveled at the sunrise and seemed fascinated by birds they shot. That is, they enjoyed hunting. They thought it was cool.
Perhaps they'll hunt ducks as adults, or maybe they won't. At least they had the chance to experience it without the competition, hassle and even vitriol that can accompany a regular-season hunt on public water. And I'm guessing they'll remember the value of that youth hunt as they grow to adulthood and forge the future of hunting.